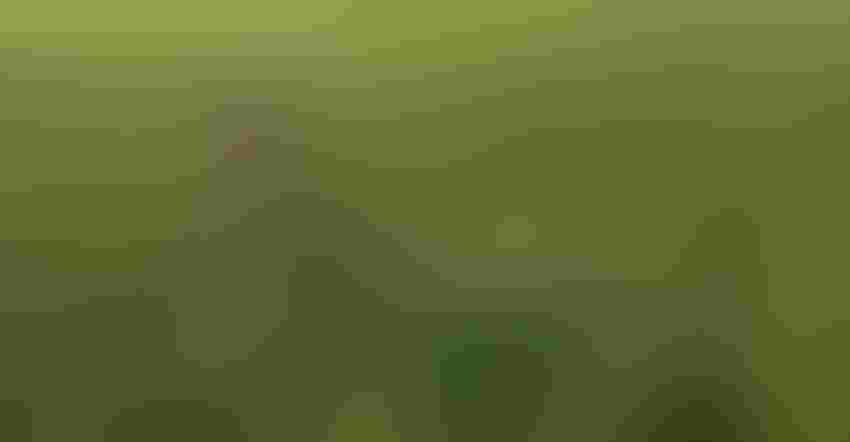 LOOK OUT: Due to drought conditions and a failure of commercial management, kochia is a weed to watch out for this year.
Ascent/PKS Media Inc./Getty images
Drought conditions in 2021 may have limited the extent of certain noxious weeds, but other weeds flourished in the dry season. Joe Ikley, North Dakota State University Extension weed specialist, says producers should be on the lookout to manage those weeds in the '22 season.
"Kochia is on the top of my mind statewide right now," he says. "Whenever we see a weed producing a lot of seeds in one year, it's a good assumption that will be a primary target the next year." Due to failed commercial control of kochia, many of the plants went to seed and will lead to bigger problems for the next growing season. "Kochia really is the No. 1 weed of concern going into 2022," he says.
Aside from kochia, Ikley says there are other weeds producers should be on the lookout for. "What I want to bring back to the forefront of people's mind are those winter annual weeds. So that's our horseweed or marestail that we didn't deal with in 2021," he says. This winter weed wasn't an issue for most due to the lack of fall rains in 2020, which help the weed germinate and take hold in fields. Ikley says the fall rains that hit much of the region in 2021 will likely cause an increase of this weed.
"I'm anticipating marestail to be an issue for especially no-till producers. This is one that again is glyphosate-resistant and could be problematic in our broadleaf crops, but won't be as abundant as kochia," he explains.
Product shortages
Many growers in the 2022 season also will need a change to weed management strategies due to the current product shortages of many popular chemicals.
"We started seeing this last summer, with a higher price of glyphosate and a bunch of other generics," Ikley says. In June and July, prices continued to climb, and many experts began discussing the implications of product shortages. "We know now that we might not be able to get certain products, and if we can, they may be three to four times the price we normally pay," he says.
Ikley says shortages and increased prices can all be tied back to the COVID-19 pandemic. The availability and expense of products may lead producers to seek alternative methods of weed control.
"It's not as simple of a solution to swap in tillage for herbicide, as many might hope," he says. "Oftentimes what we're looking at is swapping out the preferred herbicide for the Plan B or Plan C herbicide. This shortage really is for a few key products, but there are other herbicide products available for use instead."
Ikley says producers may need to refer to guides such as the NDSU Weed Guide to find acceptable substitutes for their fields. The NDSU Weed Guide is organized by crop, so producers can find what each field needs for weed control.
"If producers get the guide, they can look through pages 114 to 119 for our efficacy tables, and those pages have all of the major products we may use in a row crop operation," he says. Producers can find more information in the NDSU Weed Guide or online at the NDSU Extension Weed Science webpage.
Subscribe to receive top agriculture news
Be informed daily with these free e-newsletters
You May Also Like
---