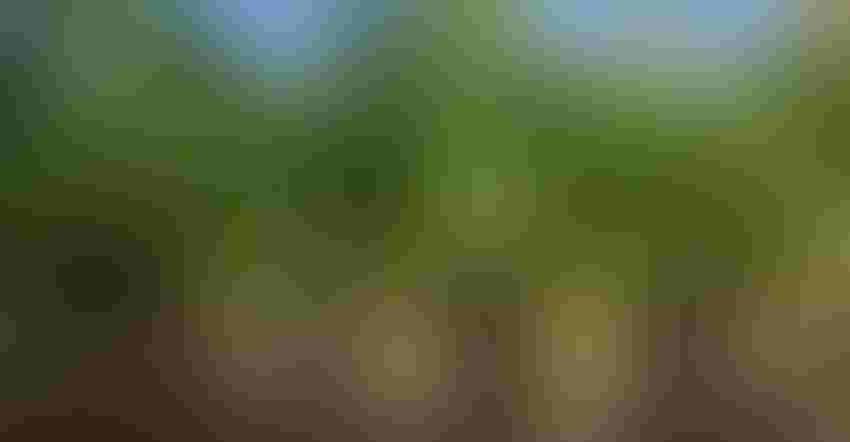 SOIL HEALTH: Extension agent Brad Brummond hopes to increase knowledge of soil health practices available to sugarbeet producers.
Matauw/Getty Images
When producers think of sugarbeets, soil health probably isn't at the top of their mind. North Dakota State University Extension is working to change that through a new on-farm research project happening in multiple counties across the Red River Valley. This project will be conducted over the course of three years, with roughly 10 different operators and farmers in North Dakota and Minnesota.
"Instead of replicating a result we learned in small-plot research and then attempting to incorporate it onto the farm, we intend to use our producers' strip tillage equipment on their own farms, which I think will be the secret to our success in this project," says Tom Peters, NDSU Extension sugarbeet agronomist and plant sciences associate professor.
Peters has an interest in the bottom line of sugarbeet production using strip-tillage methods, in part, to control weeds in fields. "Producers have different motivations to include strip tillage in their operations. Some might be interested in soil health, water infiltration, incorporating cover crops or fertility management. There are so many potential benefits to be realized in this study."
Passion for land
For Brad Brummond, Walsh County NDSU Extension agent, his focus on this project is incorporating soil health with sugarbeet production. "We've made a lot of progress in our soil health efforts here, with conservation programs and partners in private industries as well as producers," he says.
While multiple counties and producers are involved in this project, some of the large-scale producers in Walsh County were already doing strip till on their farms. "My big goal with this project is to show producers that conservation and strip tillage can go hand in hand with sugarbeet production," Brummond says. "I hear producers say that this won't work for them and be profitable, so we're going to be able to show them that it does work and that it works here.
"Anywhere we grow these high-value crops that require some soil disturbance should benefit from the lessons we'll learn in this study," Brummond says of the potential implications to come out of this research. "I've been heavily promoting that we're moving forward into the new future of agriculture with soil health, and significantly reducing our erosion on our land. We need to work together as a team for soil health. That's why we are so successful here in Walsh County."
As one of North Dakota's longest-standing Extension agents, Brummond has intensive knowledge of the state's agriculture industry.
Weed management
While Brummond's focus for this project is soil health, Peters is centering on the weed management implications of this study. "Sugarbeets are only a 1.1 million-acre crop in the United States. The CEO of a chemical company isn't spending as much time thinking about sugarbeets when compared to the other crops that are 90 million-acre industries," Peters says. "We need new technology and new ideas for controlling weeds, and we intend to take control to protect this valuable industry. We are thinking out of the box and considering nontraditional ideas, which is where this project originated from."
Producers on both sides of the Red River will be able to benefit from this research, as Minnesota sugarbeet growers, and researchers from University of Minnesota Extension are also involved to this project. "We've exceeded our expectations for achieving producer interest and participation. Linking sugarbeet producers together has multiple benefits, including sharing resources and networking on new production practices," Peters says.
There is potential to expand this study even further into western Minnesota if there is interest from producers.
"Our goal is to combine strip tillage with fall-seeded cover crops to suppress weeds between sugarbeet rows and band-applied herbicide over the row," Peters says.. "We might not have a result in 2021, but in 2022 and 2023, we'll know more, and we intend to complete the project in 2024. That's when we'll see the whole picture finally come together."
Subscribe to receive top agriculture news
Be informed daily with these free e-newsletters
You May Also Like
---