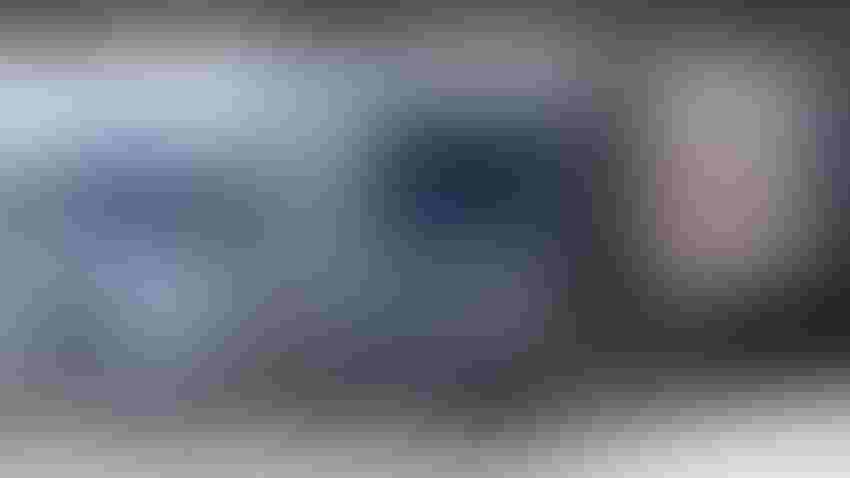 Later-than-usual harvests of California tree nuts are causing a backlog in trucking orders.
Todd Fitchette
There's a certain bit of irony here that while the walnut industry has been going nuts lately with one problem after another that thieves decided to pull a heist --- stealing a truckload of walnuts.
"It's interesting the thieves took a cargo load of walnuts headed for Los Angeles, because right now, they're not the most popular tree nut," said Roger Isom, president of the Western Agricultural Processors Association.
The involved company has released few details beyond the theft itself and notifying law enforcement after the fact. "The Association reminds members to be wary of fictitious pickups and to use load trackers on all outbound loads. This is a sophisticated crime and the last time this type of crime hit, more than 40 loads of tree nuts were stolen."
Relative to the transportation of tree nuts --- in legal fashion --- Isom said because most varieties are still running behind a traditional schedule, haulers, processors, and marketers are starting to feel the bind.
"In the general sense, everybody's late this year and I don't know what the ramifications will be.  Trying to find a positive, we'll be processing more on wintertime electric rates versus summertime rates representing a small benefit to the whole overall scheme of things.
"We've got some trucking shortages because normally we start with almonds, move to pistachios, then handle walnuts. Well, now everything is backed up and happening at the same time. In the Sacramento Valley, there's a real truck shortage because they're still hauling almonds and pistachios and no trucks are available for the walnut guys. I've heard some reports of a 40-50% shortage of needed trucks, so it's a real problem up there."
Increased truckloads
Isom was asked if his sector of the industry could handle the increased loads of trucks waiting to off-load for processing: "We can pretty much handle the existing situation. I think maybe on the walnut side, where everything, especially Chandler's, is coming off at the same time, there may be some unanticipated challenges.  But for the most part, while it will be a struggle, it's one that we can pretty much handle."
Because of this year's problem variables, the whole industry timeline may need to be adjusted.  "Guys would typically be done by Christmas, but this year I expect they'll be running into the new year, especially when a backlog is involved."
Theft and harvest timing aside, Isom says, "Orangeworm damage is horrific. Yields are down and almond orangeworm damage is slowing things down even further. We're running slower and some pullers have told me the slowdown is caused by trying to deal with all the problems…added to which have been unexpected rains. Some drivers report loads with live worms in them.  One hauler reported a load that couldn't be covered and fumigated, flocks of swallows feasted on an orangeworm buffet. It's all definitely having an impact."
Orangeworm crop damage estimates range from just a bit to upwards of 40-50%. "The timing and amount of rains prevented crews from getting into the orchards to do proper sanitation, plus the cost of spraying increased markedly.  It's crazy and it's prevalent.  It's a bad year and not just the San Joaquin Valley, but some pretty big numbers all the way up into the Sacramento Valley."
With this year still a ways from wrapping up, the whole industry is already starting to look ahead --- "hopefully for a turnaround year next year," Isom said.
Subscribe to receive top agriculture news
Be informed daily with these free e-newsletters
You May Also Like
---