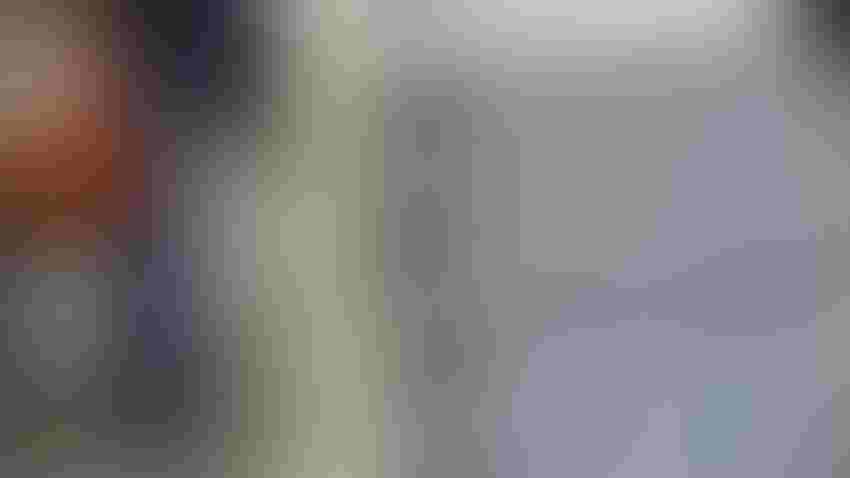 U.S. almond exports to India in 2021/22 topped 353 million pounds, according to the Almond Board of California. The lifting of retaliatory tariffs by India is expected to bode well for U.S. almond producers as they work through a glut of almonds due to high production.
Todd Fitchette
Almond industry officials say the formal removal of retaliatory tariffs on agricultural products going into India will boost demand in the Asian nation.
Agreed to in June, the tariff removal took effect in early September, bringing the tariff rate back down to 35 rupees per kilogram on inshell and 100 rupees per kg on kernels. The tariffs had been 41 rupees per kg on inshell and 120 rupees per kg on kernels.
"We are very happy to see the retaliatory tariffs removed, which will both help increase demand in India and reduce the cost to consumers there," said Julie Adams, the Almond Board of California's vice president for technical and regulatory affairs.
"The almond industry has been working hard along with government officials to reduce the impediments for exports of California almonds to India, which is our largest export destination," she said. "We continue to discuss further opportunities to improve export conditions related to tariffs and technical barriers."
The 20% retaliatory tariffs were imposed in June 2019 in response to then-President Donald Trump's tariffs on steel and aluminum, among other actions. Their removal comes in the wake of a state visit by India's Prime Minister Narendra Modi to the United States in June.
During the visit, Modi joined U.S. Trade Representative Katherine Tai to announce the elimination of the extra tariffs but did not set a concrete date, except to say that it would happen within 90 days. India formally published the reduction in their Gazette on Sept. 5.
Included in the list of products affected by the decision were almonds, apples, chickpeas, lentils, and walnuts.
Improving access
The decision will improve market access of almonds at a time when the industry is working through a production glut and the associated low grower returns. Shipments of U.S. almonds to India has risen steadily over the past few years to become the top export destination for California almond producers.
"We are greatly pleased to have this issue resolved so that U.S. almonds can once again compete fairly in one of the largest international markets," Almond Alliance president and CEO Aubrey Bettencourt said in June.
USDA Secretary Tom Vilsack called the removal of the trade tariffs "a major win for America's farmers," saying it builds on an estimated $15 billion in new or preserved market access for U.S. agricultural products under President Joe Biden's administration. California shipped $1.03 billion worth of farm goods to India in 2021, the state Department of Food and Agriculture reported.
Subscribe to receive top agriculture news
Be informed daily with these free e-newsletters
You May Also Like
---