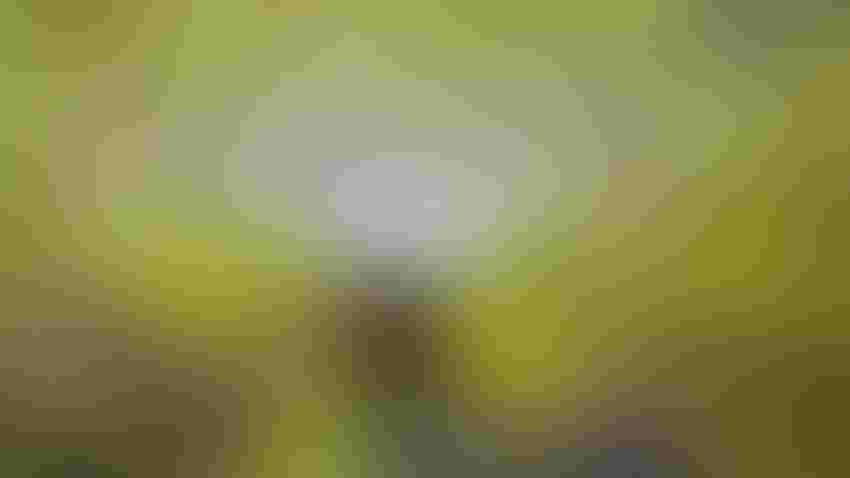 Submitted by Wilbur-Ellis Agribusiness
Almonds are unique among tree crops in that they experience harvest and bud differentiation around the same time. Bud differentiation includes the process where vegetative buds turn into the floral buds responsible for fruit production—it's a critical time for effective irrigation to help ensure healthy bloom development and fruit set the following year.
"After harvest, almond growers should start irrigation as soon as possible to optimize root health, carbohydrate storage and uptake of nutrients, in preparation for the next season," said Matt Comrey, technical nutrition agronomist for Wilbur-Ellis. "Continue scheduling irrigations until abscission or senescence, keeping the tree leaves alive until fall."
Prevent premature defoliation and optimize crop nutrition.
Post-harvest irrigation maximizes the production and storage of key nutrients and carbohydrates the almond tree will ultimately rely on to bloom, grow leaves and set fruit in the spring. Throughout the summer months, carbohydrate concentrations decline as almond trees feed and sustain the crop going into harvest. Continuing irrigation after harvest will help keep the tree leaves active until normal leaf drop, which typically occurs in November.
"Growers need to take full advantage of transpiration and photosynthesis throughout the remainder of the growing season to maximize carbohydrate production," said Comrey. "When irrigation is not a focus during this period, the result is often poor carbohydrate concentrations for the following bloom and leaf out period."
Take the guesswork out of irrigating.
One of the best tools available to growers to ensure proper irrigation management and scheduling during this period is crop evapotranspiration (ETc). Evapotranspiration is an estimate of the water lost from plants and soil to sunlight, wind, humidity and temperature. Interest in evapotranspiration and other irrigation scheduling tools has increased in recent years, partly due to the rising cost of water and the need to improve water productivity. Upgrades to on-farm irrigation supply systems have also helped increase the interest in evapotranspiration as a valuable tool for irrigators.
"Evapotranspiration information allows irrigators to better match irrigations with the water requirements of actively growing plants to help achieve top yields," said Comrey. "Even small, but regular, irrigation improvements can significantly increase overall production of the trees and the quality of the crop."
To calculate crop evapotranspiration, multiply ETo by Kc, a coefficient expressing the difference in evapotranspiration (ET) between the cropped and reference grass surface. a coefficient expressing the difference in evapotranspiration (ET) between the cropped and reference grass surface.
A little goes a long way.
"The good news for almond growers with a tight water budget is that most trees don't need a lot of water post-harvest," Comrey said. "After harvest, the nuts are gone and there are fewer leaves.
"Moderate water is acceptable—you need enough to prevent the leaves from yellowing and dropping off. And you want to avoid severe stress, so you don't compromise next year's yields."  
To learn more about measuring application rates and/or scheduling irrigation after the completion of harvest, call or visit your local Wilbur-Ellis retailer. 
Subscribe to receive top agriculture news
Be informed daily with these free e-newsletters
You May Also Like
---