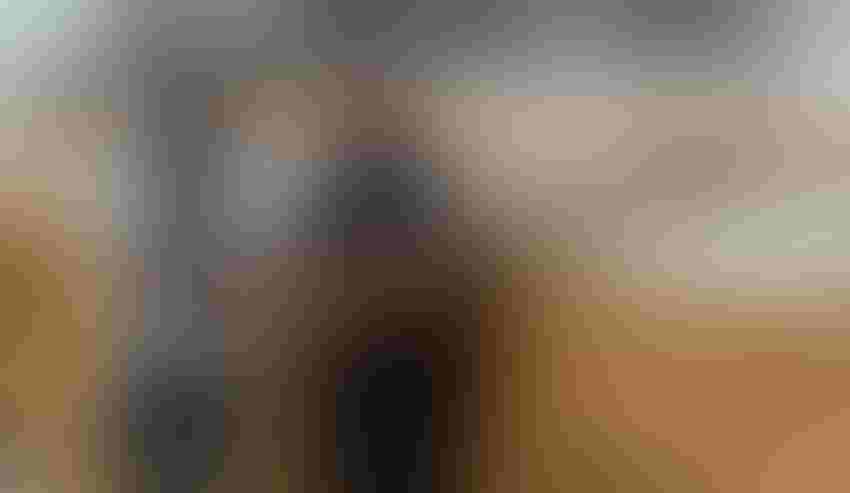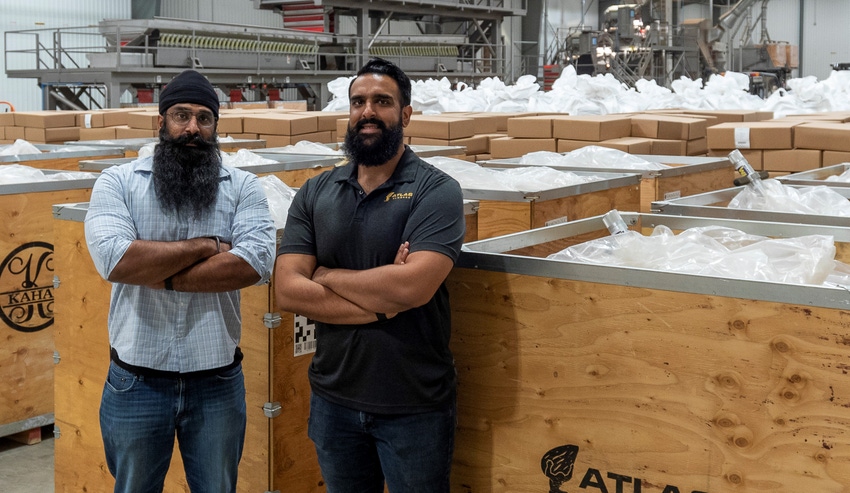 From left, JT and Mallvinder Kahal oversee day-to-day operations at Atlas Almonds and the orchards that supply the new facility in central California.
Todd Fitchette
There is an excitement in Mallvinder Kahal's voice when he talks about the opportunity that a three-billion-pound almond crop presents in California. It is also evident when looking at the new almond processing facility his family built between Madera and Firebaugh, Calif.
Kahal says his family is first and foremost almond growers. Add to that the term "handler" as they are finishing their first season of processing almond that will be sold in 2,200-pound super sacks and 50-pound cartons to buyers around the globe.
The Kahal family owns Atlas Almonds, a small facility in the heart of California almond country. The facility is run by brothers Mallvinder and JT Kahal.
Mallvinder says the facility has room for growth on a parcel once planted in almonds. The facility is built with room for growth, which Kahal said will also include a demonstration orchard with various almond varieties through a partnership with Duarte Nursery Company. As a handler, Kahal says the Atlas focus will be on commodity shipments of whole natural almond kernels and in-shell products.
"We built this facility with two mindsets," he said. "One was the outlook of the three-billion-pound crop and the idea that if we didn't do it, someone else would. We also wanted a smaller facility because I think there is a certain size that goes under the radar, but still justifies having a facility at the end of the day."
Related:Will almond 'state of the industry' address mixed outlook?
Within that mindset is the goal to not merely have a home for their own almond crop, but to serve other growers in the region by remaining relatively small, but nimble.
"The smaller you are, the more focused you can be and the more flexible you are," he continued.
Holding up the world
The name Atlas Almonds is taken from the character "Atlas" from Greek mythology. Though the Kahal family initially started the company under the family name and ordered bins with their name on it, Kahal says the idea of naming the company after the Greek god stuck as he discussed this with friends and family.
"Atlas from Greek mythology holds up the world, and it's a name we liked," he said.
After returning from college where he studied environmental science at UCLA Kahal entered the Almond Board of California's leadership program. As a grower his interest in the program was expand his horizons and meet and learn from others in the industry. It was there that his interest in convincing family members to build the processing facility was born.
"That was just so instrumental and influential for me to even start on a project like this," he said. "The Almond Board gave me that level of exposure, comfort and the confidence to do this.
Related:RPAC Almonds expanding capacity amid record yields
"The pick a diverse selection of people in terms of what part of the industry you represent," he continued. "I didn't go there to meet other growers; I went there to find people in manufacturing and other industries."
Kahal has high praise for the program and what it now means to his family and the opportunities presented with the processing facility.
He is also high on the idea that agriculture – the almond industry specifically and agriculture in general – needs a tribe mentality that works together to benefit the whole. Some of these ideas will include continued efforts on sustainability. They will also include detailed agronomic discussions that he hopes his demonstration orchard will achieve as almond growers question which tree varieties with their various root stocks will fit their growing conditions and marketing goals.
About the Author(s)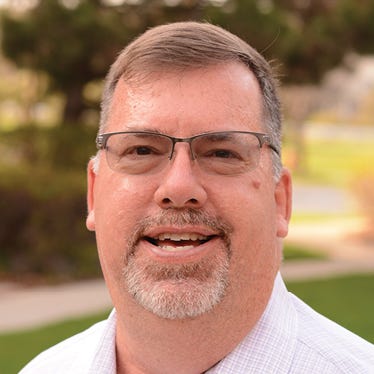 Associate Editor, Western Farm Press
Todd Fitchette, associate editor with Western Farm Press, spent much of his journalism career covering agriculture in California and the western United States. Aside from reporting about issues related to farm production, environmental regulations and legislative matters, he has extensive experience covering the dairy industry, western water issues and politics. His journalistic experience includes local daily and weekly newspapers, where he was recognized early in his career as an award-winning news photographer.
Fitchette is US Army veteran and a graduate of California State University, Chico. 
Subscribe to receive top agriculture news
Be informed daily with these free e-newsletters
You May Also Like
---