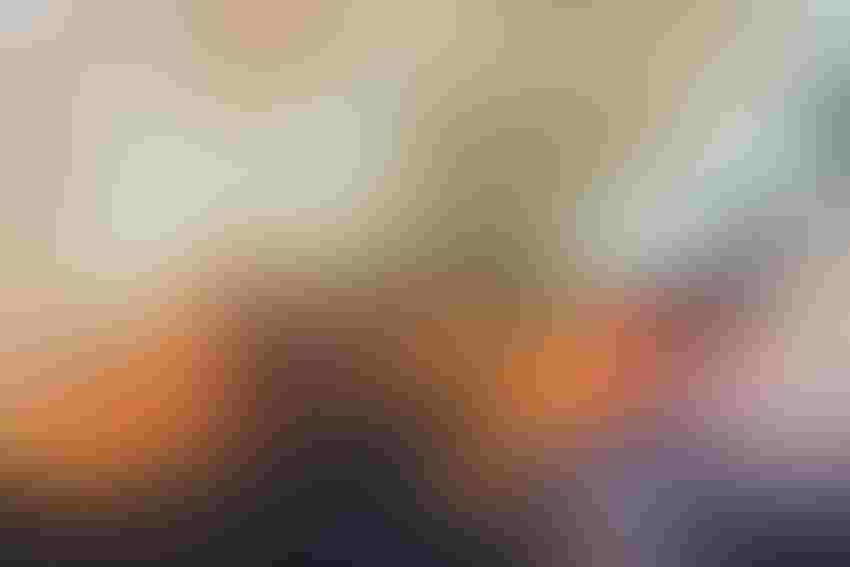 Erin Donalson/iStock/Getty Images Plus
A little more than four months ago the deadliest and most destructive wildfire in California history started with a spark near Camp Creek Road on Nov. 8, 2018, in Butte County.
Termed the worst fire disaster in the U.S. since the 1918 Cloquet fire, the Camp Fire stormed across a rugged, forested mountain-scape engulfing communities, scorching nearly 154,000 acres in the process, destroying 18,800-plus structures, and claiming the lives of at least 85 people, injuring dozens of others.
Seventeen days of constant firefighting and surviving blaze and smoke, firefighters finally called the Camp Fire under control on Nov. 25. Early damage estimates began rolling in quickly and ranged as high as $17 billion in total estimated destruction, making it one of the costliest disasters in U.S. history.
The fire had engulfed nearly 240 square miles of real estate when all was said and done, leaving federal, state, and local fire and rescue crews sifting through debris and ashes in search of survivors - and for answers.
In all, the Camp Fire consumed over 153,000 acres of Butte County, just north of Sacramento. The University of California's Division of Agriculture and Natural Resources (UC ANR) reported serious agricultural loss and damages as a result of the 2018 fire season, including the loss of 15 acres of walnut orchards in the Mendocino Fire north of Santa Rosa and the loss of extensive rangeland and some pear orchards.
UC ANR Sustainable Orchard Farm Advisor Luke Milliron in Butte County has said that indirect damages to tree nuts affected by wildfire is under study. There is speculation on what effects wildfires may have on nut trees, and the long-range effect of intense smoke exposure. 
Research continues
Joined by volunteer groups, academic researchers, fire and community organizations, the work to unravel the fire's story continues even today. But one clear objective has surfaced: The underlying need to develop new and better ways to prepare for major wildfire events.
Leading the way for such research is the work of University of California Cooperative Extension (UCCE) researchers who over the last several months have been gathering information from multiple agencies that have been involved in the varied and many aspects of the Camp Fire.  This includes first responders and emergency personnel, response teams, inter-agency communication between fire, law enforcement and emergency agencies and firefighters all across the disaster area, as well as community leaders.
As researchers scoured burn-scarred landscapes and sorted through the dust and ashes they began to piece together information about what went right and what went wrong in joint disaster responses, what can be improved. Ideas began to surface.
Through fire behavior research and the study of forest treatments like prescribed burns, timber harvest and mastication, some cooperating agencies are now involved in what could be called a movement to return to an age-old practice of using fire to fight fire.
Native Americans, dating back at least to the cave-dwelling, pre-Anasazi communities who settled the mountains of the near and far West had a fire code of their own. They kept the understory of the forest around their villages and hunting grounds clear by burning the lower brush on the forest floor. The benefit of burning the brush, fallen limbs, pine needles and unwanted invasive plants found there was to clean and sterilize the ground, returning organic material and micronutrients to the soils. The major benefit is it helped prevent uncontrolled wildfires.
The movement to return to the art and science of pyrosilviculture in the Sierras is getting a lot support. Corporate and agency supporters like CalFIRE, the U.S. Forest Service, The Butte County Fire Safe Council, the Yankee Hill Fire Safe Council, Sacramento River Watershed Program, Sierra Nevada Conservancy, Bureau of Land Management and others are voicing support.
Update provided
Last week UCCE offered some insight and an update of the most recent efforts being put forth by the many agencies of Northern California to learn from the Camp Fire tragedy. Following are some of their observations.
The goal of the ongoing research is to bolster fire treatment activities, improve fire resilience in wildland areas, and provide a more effective safety net for communities and residents of areas subject to wildfire.
For example, working together, the many agencies and organizations involved in fire research have already helped educate communities and establish programs like the development of defensible space, fire resistant homes and evacuation plans. They collectively hope that ongoing research into the Camp Fire will further provide the type of information that can save lives and property when fire tragedy strikes.
Even before the Camp Fire, area fire officials were instrumental in creating coordinated fuel treatments along evacuation routes and around communities.
"When you drive for miles through blackened, burned trees and then arrive in a thinning project area full of green tree tops, you know that these efforts are worth it, we are having success and we can make a difference together," Calli-Jane DeAnda, executive director of the Butte County Fire Safe Council told UC ANR officials last month.
Dr. Kate Wilkin, an environmental scientist and UCCE fire advisor for Sutter, Yuba, Butte, and Nevada counties, says she can point to projects implemented in the Camp Fire zone that saved lives and structures.
"If a house is constructed with a combustible roof and siding, if unprotected vents allow embers to get into the attic, or the landscape is not maintained, a sprinkler isn't going to save the house," she said. "Maintenance is an unsung hero of fire resilience. Individual actions at our homes matter."
Creating a fire barrier
Wilkin says California law requires homeowners in wildfire areas to clear 100 feet of defensible space around their structures. Most towns in wildfire-prone areas also have their own defensible space codes. Wilkin said where she lives in Grass Valley, anyone with less than an acre of land must maintain their entire property as defensible space.
Wilkin and other fire specialists agree more should be done though. They want residents to create at least a five-foot buffer immediately around their homes, a dead-space void of grass, plants, ornamentals, firewood, fences or anything that can burn. Using sand, mulch or gravel as a bed could also help protect homes.
UC ANR fire advisors say it became evident during the Camp Fire that such a protective barrier or dead zone around a home was a critical factor in the survivability of structures.
Susan Kocher, UC Agriculture and Natural Resources Cooperative Extension forestry advisor in the Central Sierra region, told Western Farm Press in January that state and federal fire policies should also be reviewed.
"A political-driven policy of fire suppression in U.S. forests has resulted in nurturing heavy underbrush growth on the forest floors, the understory, which has actually served to facilitate the accidental development of uncontrolled wildfires," Kocher said.
Kocher believes fire is both friend and foe to forest lands. If it wasn't for fire, forests would diminish. While she agrees government policy can play an important role in establishing good forest standards including wildfire management, she notes that until fire suppression became a driving force in the federal government's care of forestlands nearly 100 years ago, there were fewer major wildfire incidents.
The bigger problem, she says, is that by suppressing some fires, the understory of the forest becomes little more than a bed of kindling, or tinder that's ripe for a spark. Like your fireplace, you can't start a fire with just a log, but kindling ignites easily and climbs through the logs above quickly.
Kocher is part of a team of researchers that have been working with landowners in the Sierras for over ten years, learning and teaching and researching all aspects of forest health. She and many others believe pyrosilviculture is a natural way to manage the understory and believes current federal fire suppression policies are hampering good control and management, adding to the problem.
Through a policy of prescribed burns to remove underbrush in forest lands, she and other researchers believe they can advance wildfire prevention and improve fire safety standards for mountain communities.
For more news on tree nuts as reported by growers and farm advisors, subscribe to the Tree Nut Farm Press e-newsletter.
Subscribe to receive top agriculture news
Be informed daily with these free e-newsletters
You May Also Like
---