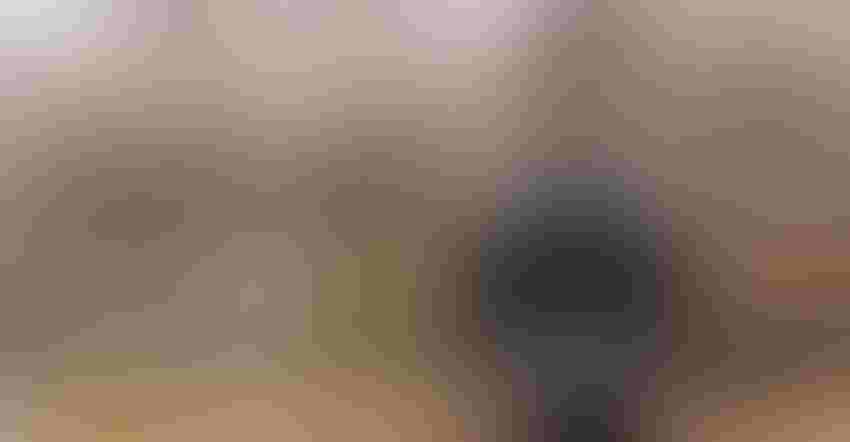 Almond Board of California Chairwoman Holly King was involved in discussions to get almonds included in the latest federal trade mitigation package.
Todd Fitchette
As if managing farming operations in Kern County and rural northeastern California aren't enough to keep her busy, Holly King chairs an influential marketing order with more on its mind than selling product.
As a marketing order the Almond Board of California has an obvious mission – sell more almonds around the world. Beyond that however is a multi-faceted mission that King, her counterparts on the board, and Almond Board staff are working to achieve.
Clearly put, the mission of the Almond Board of California is: "to make California almonds essential to customers and consumers worldwide through innovative research, market development and industry support." Within that statement is an ambitious process that seeks to address four critical areas by 2025:
Reducing the water used to grow almonds by another 20 percent;

Increasing adoption of environmentally friendly pest management tools (think Integrated Pest Management);

Achieving zero waste from orchards; and,

Improving local air quality during almond harvest.
King says these almond orchard goals are targets that the board simply won't wake up in 2025 and say, "we need to do these," or "here they are;" rather, they will only happen with measurable benchmarks along the way.
Agricultural History
Related:Almond Board taps sustainability expert
King started her career in agricultural lending at a time when women were not as involved in agribusiness. She recalls the wise counsel she received from colleagues in those male-dominated days that helped her become a loan officer.
"I was fortunate because I ran into a guy who saw an opportunity for me and gave me some great advice," she said.
She heard about a training program in the Farm Credit system and was encouraged to find a manager who would agree to send her to the program with the idea that after the training she would have a guaranteed job in ag lending.
"My philosophy has always been to earn people's trust and respect and from there you just have to prove yourself," she said.
King spent about 20 years in ag lending with several institutions. She is a Class 24 graduate of the California Agricultural Leadership Program. She now works actively in family farming operations that include almonds in Kern County, and various field and row crops near Tulelake in rural northeastern California.
King grew up in the tiny California community of Tulelake, where she attended high school with another prominent Valley agricultural official – retired Fresno County Agricultural Commissioner Les Wright.
King later went to work for the Great Valley Center in Modesto where she was director of agricultural programs. There she worked on sustainable farming concepts and established a model farmland protection program with a grant from the David and Lucile Packard Foundation. Two decades later she shepherds the Almond Board of California through sustainability programs with more than just farmland preservation in mind.
Related:Almond board sets sustainability goals
"People want to know more about how their food is grown," she said. It's from that mindset the Almond Board gets its "Almond Orchard 2025 Goals" and the four-point outline for continuous improvement.
Promoting IPM
She talks about promoting more integrated pest management (IPM) to control insects damaging to almonds. Other tenets of the 2025 goals – reducing water use, achieving zero-waste from almond production by building markets for various co-products, and improving local air quality by reducing dust from harvest operations – can be achieved in part through Almond Board-sponsored research efforts and teaming up with allied industry to find workable solutions.
King is quick to credit the estimated 50 people on staff with the Almond Board of California as the real workhorses behind these and other initiatives. While two-thirds of the organization's budget goes to global market development, more than $2 million per year fund scientific studies and nutritional research, which the organization publicly touts. These research studies and initiatives including, but not limited to honey bee research and best management practices, Food Safety Modernization Act recommendations, studies on various IPM methods to control insect damage, and efficient irrigation efforts are a direct result of the forward-thinking efforts of staff, she says.
Along the way came new initiatives, such as a coordinated effort focus on public opinion matters.
"Seven or eight years ago when I got on the Almond Board, we didn't have what you call 'reputation management' and now we've got the Global Communications Committee," she said. Through the committee, a senior director of global communications was hired to oversee communications to growers and drive adoption of best management practices. It is also the goal of the committee to share positive stories about the almond industry with consumers and customers.
King says the board also recently hired a new director of agricultural affairs after long-time director Bob Curtis retired. A press release announcing her appointment stated that new agricultural affairs director Dr. Josette Lewis, Ph.D. "will leverage more than 20 years of government, academic, nonprofit and corporate experience in agriculture research and policy." While she has more than two decades of agricultural experience spanning government, industry, universities and non-governmental organizations, it may be her most recent experience with the Environmental Defense Fund that could raise some eyebrows, King admits.
"Richard is prepared to answer those questions," she said of Almond Board President Richard Waycott, regarding Lewis' appointment.
Reiterating her overall defense of and praise for staff, King said she's had opportunities to watch Lewis in action and says of her agricultural acumen and her view of the Almond Board's overall research agenda: "she gets it."
Board oversight
King is coming up on the first anniversary as board chair as she marks several years as a board member and several more as an alternate member. She admits the industry has many challenges facing it as the board seeks to maintain global demand for almonds.
"We still have demand ahead of supply and I'm confident that we're on the right path to build demand as the supply increases," she said. "We need to stay ahead of that curve because if we get behind it we're not going to like the price."
As consumers ask questions such as "are almonds good for me" they're also asking, "are almonds good for the planet," she says. This is where discussions of sustainability and helping growers promote their industry is part of what the Almond Board does.
As a federal marketing order, the Almond Board of California is prohibited from lobbying or political promotion. Because of this the board partners with the Almond Alliance of California for those efforts. The Almond Board funds scientific studies. The information from those studies can then be used by the Almond Alliance to answer questions from public policy makers.
"You're going to hear us talk more about sustainability and see us helping almond growers be able to tell their story about what we do related to sustainability," King says. "We're doing all this – taking care of the environment and being responsible – we just need to effectively tell this story."
About the Author(s)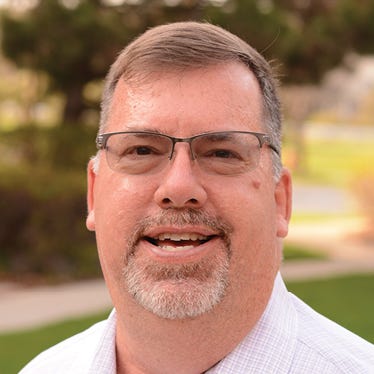 Associate Editor, Western Farm Press
Todd Fitchette, associate editor with Western Farm Press, spent much of his journalism career covering agriculture in California and the western United States. Aside from reporting about issues related to farm production, environmental regulations and legislative matters, he has extensive experience covering the dairy industry, western water issues and politics. His journalistic experience includes local daily and weekly newspapers, where he was recognized early in his career as an award-winning news photographer.
Fitchette is US Army veteran and a graduate of California State University, Chico. 
Subscribe to receive top agriculture news
Be informed daily with these free e-newsletters
You May Also Like
---