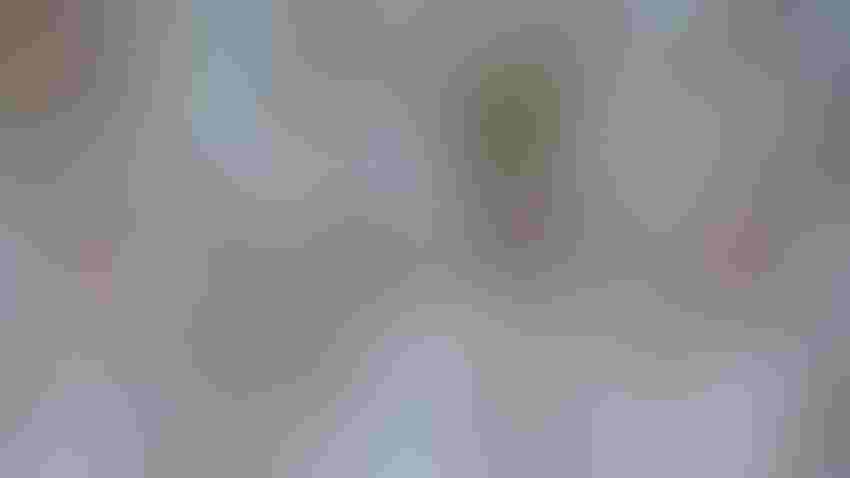 Food safety concerns over aflatoxin in tree nuts can be mitigated with the use of non-toxic strains of aspergillus. Used properly, products like Afla-Guard GR can out compete naturally occurring toxic strains of aspergillus in orchard soils.
Todd Fitchette
California and Arizona tree nut growers working to combat toxigenic aspergillus in their orchards have an additional tool at their disposal.
Afla-Guard GR by Syngenta has an EPA label for almonds, peanuts, pistachios, and corn, and is OMRI listed by the EPA for organic use. The same organic and conventional crops are labeled in California for the product.
Rodger Belisle, agronomic service representative for Syngenta Crop Protection, says the active ingredient in Afla-Guard GR is a biocontrol agent that directly competes with naturally occurring toxic strains of aflatoxin in the soil.
The non-toxic form of Aspergillus flavus is conveyed through barley seeds applied by ant bait spreaders in late spring – typically in May or June – to almond and pistachio orchards. Product timing needs to be 1-2 months before harvest, but after bloom.
Belisle says the Syngenta product is attached to barley seeds, which are conducive to growing the spores produced by the non-toxic aspergillus.
"Compared to some of the competitor products, this grain is much more water absorbent," he said.
Growers wanting Afla-Guard GR need to preorder it from Syngenta, he said. Those orders need to be placed by the end of the year to ensure sufficient supply.
Belisle said growers with remaining supply at the end of the year can return it and get credit for new supply next year.
"We'll take the leftover supply because we don't want growers using something that's older," he said.
Subscribe to receive top agriculture news
Be informed daily with these free e-newsletters
You May Also Like
---