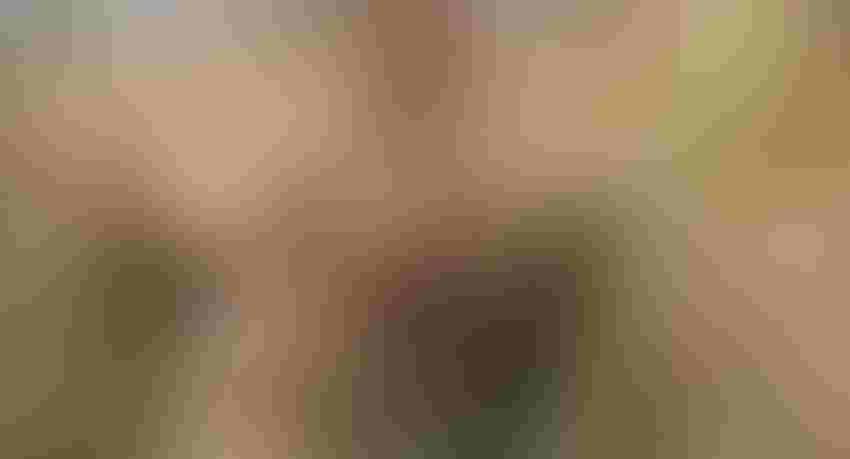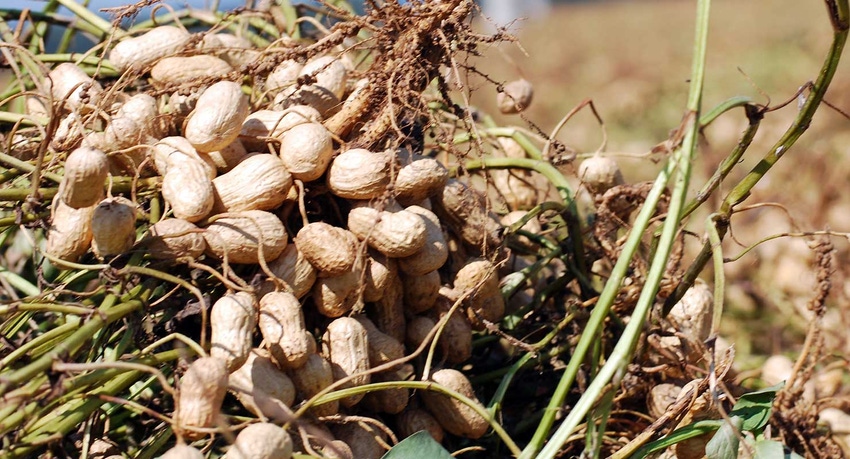 One way to better understand the value of genomics — or gene editing in peanut breeding — is to think of the peanut genome as a manual which scientists will edit and rearrange to give a peanut variety an improved trait.
That's the analogy peanut genome experts use to describe how breeders are using genomics to improve taste and other consumer benefits of peanuts, while at the same time delivering agronomic advantages that help farmers. They say the efforts of the peanut genomic initiative have rapidly accelerated the technology in peanut breeding.
In a Jan. 18 Insights into USA Peanuts webinar sponsored by the American Peanut Council, David Bertioli, professor & GRA/GSD investigator at the Department of Crop & Soil Sciences at the University of Georgia, made it clear that genomics and gene editing does not create a GMO (genetically modified organism) peanut.
With awareness there are mixed feelings about GMOs, particularly in the European Union, the U.S. peanut industry continues to drive home the message that there are currently no GMO peanuts on the market.
"Work in genomics does not produce a GMO, because a GMO peanut is made when new pages are put in that manual. The scientists would create another page and insert that into the manual and that would produce a new GMO trait. What this genomic work does, as it is applied now, is it understands the manual and it understands the best combination of those pages. It doesn't insert new pages; it doesn't take pages out. It's not a GMO," Bertioli explained.
Barriers  broken
He also said the peanut genomic sequence broke barriers and work needs to continue to further enhance gene editing and genomics in peanut breeding. Marker assisted technology will be critical for breeders to enhance both consumer traits and agronomic traits in peanuts.
"As we bring in more wild species diversity, like late leaf spot resistance, then that's going to bring in diversity for all sorts of traits that will break the genetic barriers that peanuts traditionally have had because each peanut has very, very similar genomes. As we can get more versions of pages in the manual into the selection then we will get better traits," he said.
Josh Clevenger, faculty investigator with the Plant Center for Sustainable Agriculture, Hudson Alpha Institute, further explained that the map of the peanut genome is like a map of the world. "Spots on that map are noted for cities or towns or mountains or rivers. You can think of those things as particular genes," he said.
"Most of the peanuts that we have or incredibly similar. They are almost identical in most of the features of the genome. But there are traits that one peanut may have where there is a little bit of a difference in its town of Vancouver, Canada than the map of another peanut," Clevenger explained.
Through genomics, peanut breeders can make improvements to peanut varieties, such as disease resistance or drought resistance, much like rearranging the pages of a manual. It all comes from making crosses to create improved peanut varieties by adding the benefits of one peanut to another.
 "When we phenotype the children of the cross of those two varieties and we look at them we say this one is really good under drought while this one just dies and wilts away. We note that. And then we can associate those particular traits with the differences in their manuals and that points us to our particular location in that manual that we can say when we see this particular version of this page, we know that this individual will yield better under drought," Clevenger said.
Corley Holbrook, research leader with the USDA-ARS Crop Genetics and Breeding Research Unit, notes that a number of peanut varieties have already been released that were developed with marker assisted selection. He expects many more to be released as the technology advances.
"Our program and other programs are starting to work with additional markers. The thing we are most excited about is these integrations for a very high level of resistance to late leaf spot. What we are trying to do is also combine that with good agronomic performance, yield and grade and tomato spotted wilt resistance," Holbrook said.
"We have one line that we are very excited about, one that really jumped out last year under non-spray conditions. It had excellent resistance to leaf spot and it out yielded all the other breeding lines and the check cultivars by 1,000 pounds per acre under non-sprayed conditions. That was one test, one year. Of course, we have to confirm that," Holbrook said.
Holbrook said more markers continue to be added which will further advance traits in peanut varieties for drought, disease resistance and reduced aflatoxin contamination. "Because of what happened in the peanut genomic initiative, technology is advancing extremely fast."
Subscribe to receive top agriculture news
Be informed daily with these free e-newsletters
You May Also Like
---