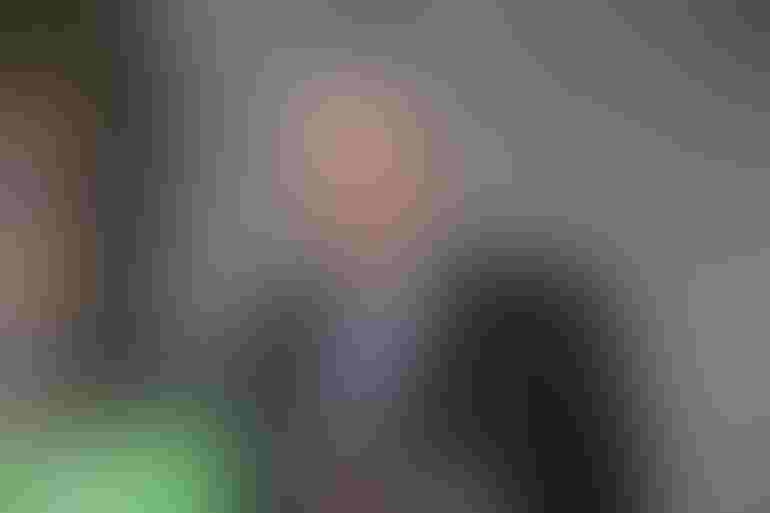 Countries like China have not been obeying the rules they agreed to when they joined WTO, says Forbes CEO Steve Ford speaking at the 2019 Forbes AgTech Summit.
Mike Wilson
Day one of the 2019 Forbes Ag Tech Summit opened with a pitch session highlighting some very innovative companies vying for a $200,000 prize. It ended with some sharp words on what ag tech is missing, along with a CEO's plea to bridge the urban-rural divide.
Forbes CEO Steve Forbes noted the ongoing trade war was for a good cause but acknowledged it harms U.S. agriculture. "Countries like China have not been obeying the rules they agreed to when they joined WTO," he says. "You can have a rule saying don't rob a bank, but if you don't enforce it, guess what's going to happen?"
Forbes, who twice ran for president in the Republican party, hinted that a comprehensive approach to trade, working with allies such as Japan, Canada, Mexico and the EU would "present a united front to the abusers; no country wants to be seen as an outlier." He suggested the WTO needed to be modernized to reflect today's digital world and to get rid of loopholes.
"If you could wave a magic wand and get rid of these trade disputes the stock market would go up 25%," he says. "Without trade certainty people won't make long term investments."
Forbes says he would throw out punitive regulations in favor of principle-based regulation where companies work toward goals and figure out how to reach them. He noted how Australia threw out its voluminous nursing home regulatory law in favor of 31 simple principles, to favorable results.
"We need to get these barriers out of the way for agriculture because the future is critical," he says, noting 137,000 people leave extreme poverty every day.
Here come the 'entre-manures'
Over 600 startup CEOs, venture capitalists and entrepreneurs from 13 countries are here in Salinas, CA, the hometown of Nobel laureate John Steinbeck, and often referred to as the Salad bowl of the world thanks to its vibrant agricultural economy. Ag startup companies shared some amazing potential technologies, including one for 'entrepre-manures.' Livestock Water Recycling claims their technology can convert manure to two different kinds of fertilizers – micronutrients and macronutrients – as well as potable water. It works 24/7, so, no more unsightly lagoons. Another company, Tensorfield Agriculture is making autonomous robots that rove through row crop fields killing weeds with small doses of heated canola oil, based on smart cameras that can differentiate good plants from bad. That means it 1) helps the labor crunch, 2) reduces threat from herbicide resistance, and 3) checks the organic box for a growing number of consumers.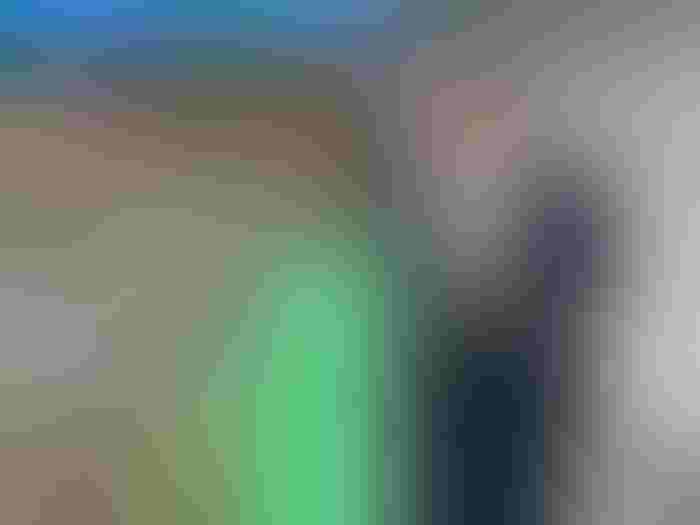 But not everyone believes the ag tech sector is headed in the right direction. There's a shockingly small amount of venture capital going to directly solve problems on the farm, says Dave Puglia, executive vice president for Western Growers, representing fresh produce growers in California, Arizona, Colorado and New Mexico. Much of the new technology, regardless, of focus, has yet to prove profitable.
"In our opinion it is attributable to a transactional approach, instead of taking an approach to solving problems in ag," he says.
Startup accelerators support early-stage, growth-driven companies through education, mentorship, and financing. But, they "mostly work in silos," he says. "They focus on finding the next big thing and you can't really blame them. This is a country built on free market and good for them, but if you're going to solve the problems of the industry, we're going to need greater collaboration across all those ag offerings."
Adoption rates are too slow, says Puglia. Growers are innovative and willing to take risk, but too often, "innovation coming from the outside comes to growers with promises unclear, and implications that take time and money aware from the existing enterprise," he says. "There's a failure for new technology to integrate seamlessly with existing technologies.
"And finally, when growers do adopt technology, they need confidence their supplier has staying power and will provide ongoing support."
Many companies that promise to help growers reduce costs are constantly reaching out to growers, "all of which results in growers feeling overwhelmed at the offerings coming their way, not knowing which to try and which to take a pass on."
Puglia believes the ag tech sector needs to collaborate and become more focused, tackling specific priorities and assembling multidisciplinary teams to solve problems. Then, hand off those vetted solutions to grower-based incubators for trial and refinement.
"In these grower trials end users would work with the accelerators and startups to perfect the technology, making certain it worked to meet the end users needs including speed, accuracy, affordability and durability," he says. "Projects coming out of this process would be ripe for investment from private or public sector. Technologies and companies emerging from this focused pipeline would address a clear industry priority, codeveloped with the customer, to ensure it meets their needs. It would be much more readily adopted, more ready to scale, and more likely to get support from the public sector."
Bridging the rural-urban divide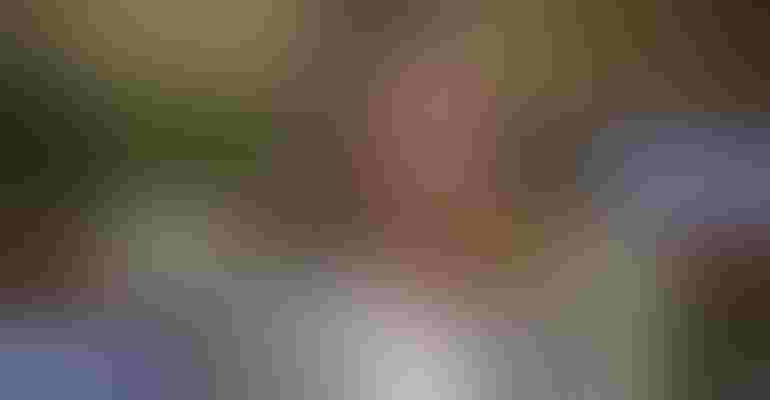 Land O'Lakes CEO Beth Ford closed the day with an impassioned message: the hollowing out of rural America is real and must be fixed.
"None of this innovation and tech can be leveraged if rural communities don't have the opportunities today to thrive," she says. Weather, trade tensions, limited healthcare access, and poor economies are some challenges rural America faces. Solutions start with better policies - and better access to broadband.
"Thirty percent of farmers don't have access to broadband," she says. "They are taking their children to McDonald's to sit in the parking lot to get broadband access so they can do their homework."
Rural communities grow food for the population, yet, 78% of rural counties are considered 'food insecure' due to lack of investment, and stores are closing. "Nearly 20% of our population is in rural communities and 40% are in the military. They stand up for us and continue to do the hard work."
Ford says rural America needs entrepreneurs to develop businesses in rural communities, to provide jobs and opportunities. "We need innovation investment. We can't solve everything, but I am putting a significant focus on broadband because I think it's an underlying fundamental for access to tele-medicine, and businesses, schools, will follow.
"We can talk all we want about the future but it's hard when they can't feed their kids and make sure they have a vibrant economy when there is not technology access in these communities.
"It's everybody's problem. This is about food security for our nation."
Subscribe to receive top agriculture news
Be informed daily with these free e-newsletters
You May Also Like
---