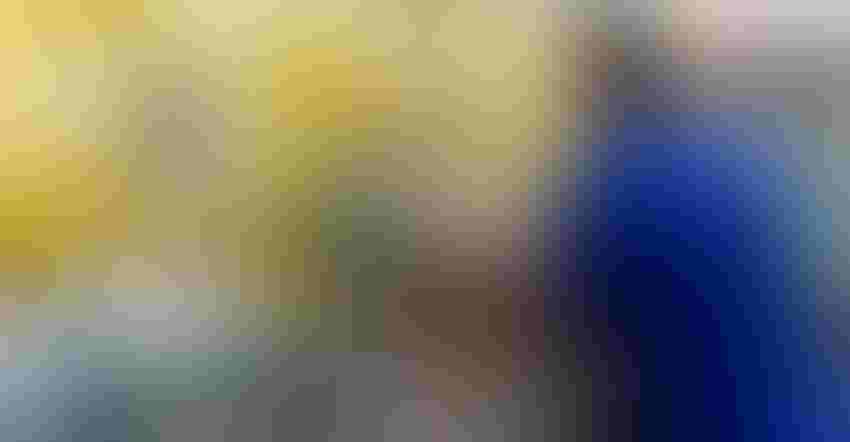 College laboratory programs, including the citrus lab at Fresno State, will continue their hands-on teaching techniques amidst a call for virtual-only learning this fall in the California State University system because of continued COVID-19 restrictions.
Todd Fitchette
The California State University system's announcement earlier this year that classes would be virtual and campuses shuttered in the wake of COVID-19 sent those involved with labs and hands-on learning, including the agricultural programs, scrambling to clarify what would be allowed.
The primary agriculture schools largely continued to operate their farms and agricultural programs under an "essential" declaration that likewise allowed commercial farming operations in the state to continue.
Spokespersons at Chico and Fresno State universities, and at Cal Poly San Luis Obispo, said their farming operations have continued to operate, employ students, and largely provide a hands-on laboratory for students in those various programs.
Richard Cavaletto, executive associate dean in the college of agriculture at Cal Poly San Luis Obispo, said these programs should continue throughout the fall quarters, pending approval by the California State University chancellor.
A proposal to California State University System Chancellor Timothy White was submitted by Cal Poly recently, seeking clarity on what can be allowed to continue in person while public health officers argue against a return to normal activities on college campuses. Earlier this year White declared that CSU campuses would largely remain closed and that virtual classes would be the norm.
In the case of school farms and other activities that simply cannot be done virtually, those have continued with modifications to how many students are involved at any one time. Livestock units on the campuses continue to operate as animals are fed and dairy cows milked. Even activities centered around the crushing of grapes and bottling of wine at Fresno State's winery continue amidst a campus shutdown.
Sarah DeForest, spokesperson for Chico State University, said much of the decisions surrounding what daily activities are allowed remain fluid as public health officials and political leaders attempt to transition regions back to a sense of "normal" as defined by activities that happened before COVID-19 became a household word.
Questions about personal protective equipment, cleaning and sanitation, personal spacing and other issues remain topics of ongoing discussion, Cavaletto continued. At Cal Poly alone, over 125 students remain on campus, engaged in activities to sustain the dairy, strawberry center, meat processing facility and other hands-on learning labs on campus. Similar attendance at Fresno State and Chico State have been reported.
Subscribe to receive top agriculture news
Be informed daily with these free e-newsletters
You May Also Like
---