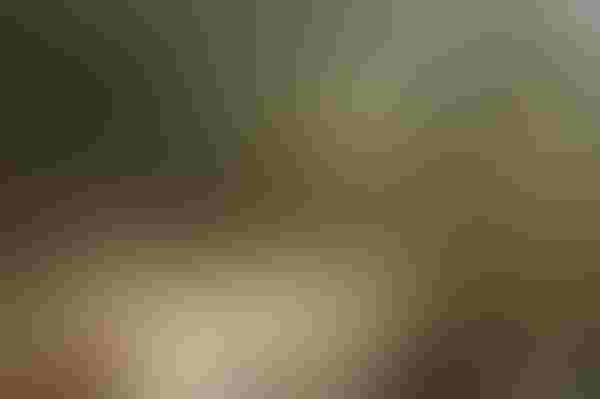 Pork producers and those in the agricultural industry were dealt another court ruling blow this week as a Californian court denied a request for an injunction by the Iowa Pork Producers Association regarding the state's animal production space requirements in Proposition 12. Producers are still awaiting a final word from the U.S. Supreme Court on whether it will hear another challenge to the state's attempt to mandate animal production standards for any pork sold in the state.
The California law known as Prop 12 seeks to not only require pork raised in the state to not be raised using sow gestation crates, but also to any pork consumed in the state to meet the same standards. After Dec. 31, 2021, confining a breeding pig with less than 24 square feet of usable floorspace per pig was considered "confined in a cruel manner.
IPPA challenged California's law based on the vagueness of imposing criminal penalties when the regulation to implement the new law has yet to be finalized by the state. The judge says that "Proposition 12 establishes minimum guidelines to govern law enforcement, as it only proscribes 'knowingly engaging in the sale within the states [of California],' which, for example, precludes enforcement of Proposition 12 against."
Eldon McAfee, counsel for IPPA, explains essentially the judge says if an Iowa pork producer does not "knowingly" engage in sale of its products into California, that the California law can't be enforced against that producer.
The challenge, McAfee says, going forward is will the standard be enforced, or would producers be able to justify they did not "knowingly" fail to comply with the state's standards.
McAfee says IPPA continues to look at its options as to whether or not to challenge the latest ruling.
Rebecca Cary, senior staff attorney at The Humane Society of the United States on the decision, says, "Once again, the pork industry tried to overturn Proposition 12, a law that ensures pork in California comes from pigs who are at least able to turn around. Pigs are too often forced to suffer locked in cages barely larger than their bodies, and we applaud the many producers who are already supplying California's market with safer and more humane products."
As for what is required of pork producers, McAfee says each will have to look at the best decision for their operation. "Continue to do what you're doing and see how this will all play out or whether it makes economic sense to start to take steps to comply," he says.
"We as an industry still do have some balls in the air, so to speak, in challenging Prop 12," McAfee adds.
Currently, California does not have rules in place for implementing the law that technically went into effect Jan. 1, 2022. The Superior Court for Sacramento County in California ruled earlier this year to halt enforcement of Proposition 12 because the California Department of Food and Agriculture is more than two years late finalizing regulations outlining what is expected of pork producers. The ruling delays enforcement until 180 days after the final rules go into effect. 
The U.S. Supreme Court has for weeks thought to release its decision on whether to take the National Pork Producers Council-American Farm Bureau Federation case challenging California's Proposition 12 on constitutional grounds. The NPPC-AFBF case, which argues that Prop. 12 violates the Constitution's Commerce Clause, limiting states' ability to regulate commerce outside their borders, was relisted from the SCOTUS conference for over a month.
Subscribe to receive top agriculture news
Be informed daily with these free e-newsletters
You May Also Like
---