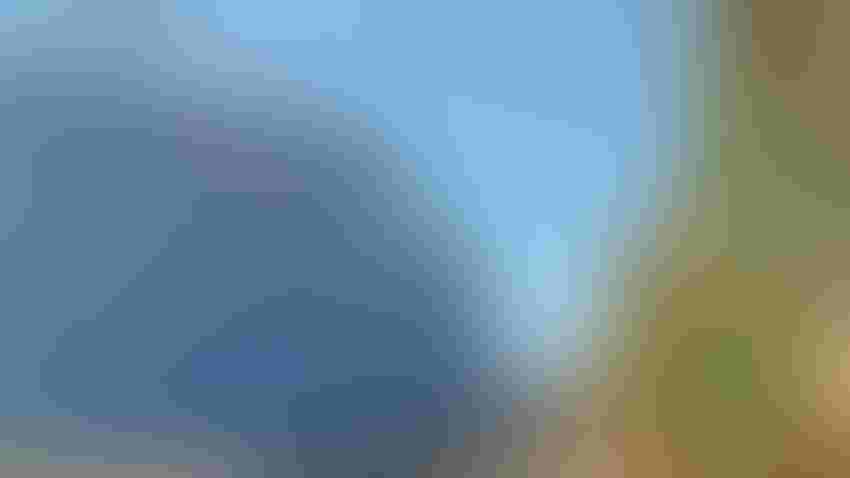 JasBo Technologies specializes in grain management software to track grain inventories and maximize recordkeeping efficiency.
Farm Press Staff
At a Glance
JasBo Technologies software calculates yields, grain inventories, contract obligations, and landowner settlements.

Integration with on-farm scales provides real-time data and customizable reports to improve recordkeeping efficiency.

Versatility of the software allows for continuous improvement.
Truckloads of harvested grain are dollars to a farmer, and a sound recordkeeping system is essential. Now, a new software company offers grain management solutions to keep track of those bushels, whether stored in bins or shipped directly to the elevator.  
JasBo Technologies is a software platform that stores farm data and easily calculates yields, grain inventories, contract obligations, and landowner settlements. Integration with on-farm scales provides real-time data and customizable reports help simplify the inevitable paperwork that accumulates during harvest season. 
Company co-founders Steve Henderson and Gordon Craighton both come from agricultural backgrounds. Henderson farmed for 25 years before working 10 years in the commercial elevator business. From there Henderson steered his expertise toward the construction of on-farm grain scales.  
That is when the conversation started about grain management software. A farmer asked Henderson about programs to track grain inventory, but at the time, most systems were costly and geared toward commercial elevators. 
So, Henderson presented the idea to Craighton, a former developer at AGRIS. Together they formed the idea of JasBo and began building a farm level management system with the farmer in mind. 
Software testing and development 
The software launched in 2019 with a team of beta testers – all farmers – interested in trying the technology on their operation. Product testing continued for two years to ensure that JasBo would be a trusted, marketable product.  
Henderson said, "To most people, a grain ticket is just a piece of paper, but to a farmer it is a deposit ticket going into the bins or the elevator. You wouldn't trust a bank that does not give you good information on your deposit slip, and farmers are not going to trust a grain management program that does not give them good information on their grain tickets." 
Sherrie Miles has played a key role in product development since day one. Miles and her husband Matt operate their family farm in McGehee Ark. As JasBo beta testers, they integrated the software through the scales of their grain system, and Miles diligently shared her feedback. 
She said, "Basically, I shot holes in everything that I could to make the program better. It is amazing to see where it started versus where it is now, because I have watched every inch of the process." 
In March of 2023, JasBo technologies officially hit the market. 
How JasBo software works 
JasBo software is a stand-alone program that can be accessed by multiple users on a local area network (LAN). Once installed, credentials like farm numbers, landowner splits, and contract information are recorded in the system for each field. 
Henderson noted that entering everything under the field name helps streamline the process. He said, "When a driver pulls on the scale, they may not know the farm number or landlord, but they do know the name of the field the load came from. So, ticket information is generated off each field name." 
The software interfaces with most scale systems, and the load weight populates directly into the program while the truck is on the scales. That information is then connected to the field name to generate field records, landlord shares, and shrink charts. 
"It is very much like a commercial elevator program," Henderson explained. 
Elevator tickets, weights, and discounts can be manually entered into the program for loads shipped directly to the elevator. This provides the farmer with a complete record of all harvested grain no matter where it was delivered or stored. 
Miles said the JasBo system saves her time and improves recordkeeping efficiency. "It literally breaks down everything from the very beginning all the way through settlements and exports. Even if I have to send one contract to two different places, I can designate that in the system." 
Real-time grain inventory 
With all records in one place, the program can easily print uniform tickets as needed. The system is also equipped with administrative security features to limit who can enter or edit information. 
While the system itself is not cloud based, JasBo software is compatible with Microsoft products like Excel, Power Query, and Power BI. Records can be exported through cloud support and accessed in real-time from other PCs or mobile devices. 
The JasBo system also keeps a running inventory of each bin as grain comes in or goes out. This real-time feature has made a big difference for Coleman Thomas, farmer in Gilbert, La. 
He said, "We no longer have to climb to the top of a bin and look down to make sure we are not overfilling it. Now, we can keep up with how much grain we have in each bin in real-time." 
Thomas said this is his first growing season to use the JasBo platform, and it far exceeds the average scale software systems. "The program's data collection is an asset. I consider JasBo to be a total farm management tool," he said. 
He recently used the program to reconcile elevator settlements and discovered an unpaid load. Thomas said, "I would have missed that load without the software. Finding that load paid for the software itself and then some." 
Continuous improvement 
JasBo was designed with a versatility that allows for continuous improvement. This coming year, the company plans to meet with platform users to capture their feedback about product usability. 
Thomas added, "They want the system to work right, and they know what a farmer needs. Plus, if you do have trouble, they offer phenomenal support and take note of suggestions." 
As the company grows, Henderson noted they are cautious not to expand beyond their ability to serve their customers. He said, "As we sell more units, we are also training more service and installation technicians so we can keep all of our customers up and running." 
For more information, visit the JasBo Technologies website.
Subscribe to receive top agriculture news
Be informed daily with these free e-newsletters
You May Also Like
---