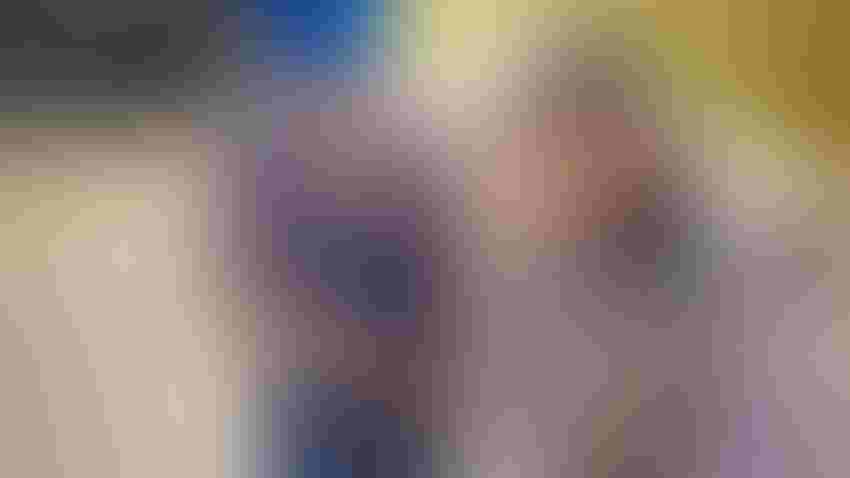 Connectivity is key to the good function of any ERP.
Getty Images
A good enterprise resource planning (ERP) system reigns in multiple data sets to calculate farm profitability and enterprise financial standing. ERP systems account for things like capital assets, labor, landowner splits, overhead expenses and farming operation costs; however, it takes precious time to manually enter all that data. 
Luckily, there are numerous automated software programs that alleviate the burden of manual entries, saving a producer time while planning for the future. Yet, with so many options, picking an ideal platform may seem complicated – even for the tech-savviest of producers. 
To gain insight on this topic, Farm Press reached out to Ryan Moore, independent agricultural data and technology consultant and owner of M&M Ag Consulting, LLC in Arkansas. Moore has spent the better part of his 15-year career developing software and advising clients on systems that best fit their operation. 
Moore noted that the key to easy data transfer is software interconnectivity, and he shared four tips to ease data management with ERP systems. 
1. Streamline the process with interconnective software
Moore said the common problem in agriculture is that data resides in all different places, from PDF and Excel spreadsheets to accounting and agronomic software. An integrative ERP system can import data from other software systems used on the farm, reducing manual entries to generate calculations that a grower can use. 
He said, "You want some interconnectivity between software platforms to streamline the process. A good ERP system will have interconnectivity between the machine data, farm management system, and any grain management software." 
What does that mean? Basically, you want fluent communication across software systems. This capability allows identical data to reside on multiple platforms and be effortlessly accessed from any system you have open. 
For instance, if you wanted to know the crop and yield of a particular field, you would ideally be able to access that from any platform – whether it be machine data, agronomic software, or a commodity management system. 
2. Analyzed agronomics with machine data
Entering machine data falls in the hands of the operator. The documented data is then stored, viewed, and analyzed in platforms like My John Deere Operation Center, Case IH AFS Connect, or Climate FieldView. 
From there, Moore said the machine data can be imported to recordkeeping software, or farm management software (FMS). This reduces redundant entries and paints a bigger picture of input costs and applications in any one field. 
FMS systems aid in data analysis from an agronomic standpoint. Producers can determine whether a certain fungicide application was worth the cost, the profitability of different crop rotations on a field, or if row rice performed better than flood rice. 
These systems can also generate digital reports quickly and eliminate the need for mountains of PDFs and paper copies of records, maps, and product summaries. Moore described an FMS called AgWorld that he uses to analyze production costs and monitor grain and product inventory. 
He said, "The machine data comes into Agworld with an import so there is no redundant entry. You can see everything that has happened to a field – whether documented, manually entered, or a combination of both – and get quantities of products used, inputs, and even assign operational costs like the cost of a planter or sprayer going across the field." 
Other FMS systems on the market include platforms like Cropwise Financials by Syngenta, Conservis, Traction, and Harvest Profit. Moore said, "It is really about finding what recordkeeping software is right for a grower and what works best for their operation." 
3. Utilize commodity management software
Producers who own grain bins can kick up their data game with software specific to commodity management. These systems store field and grain ticket information to handle things like grain inventory, landowner settlements, and commodity marketing. 
Moore said that some commodity management systems can be integrated with on-farm scales. Here, ticket numbers are generated as loaded trucks drive across the scales, and the load data automatically populates into the commodity management program. 
Like with FMS systems, the are several options for grain and commodity management. One such is JasBo Technologies, a farmer owned company that came on the market in 2022. The platform assists with grain tracking as a standalone site or cloud based, with a variety of features to improve payment, contract, and inventory efficiencies.  
The JasBo program is also compatible with Microsoft Excel and Power BI products and reports are customizable to producer needs. For details on JasBo Technologies, you can visit their website or follow this series for an upcoming in-depth look at their product features. 
4. Calculate financial standing with an ERP system
ERP systems include programs like QuickBooks, Pinion IO, or CenterPoint by Redwing. Moore said these platforms calculate entity profitability while accounting for commodity settlements, taxes, overhead costs, and payroll. 
A good ERP system is a true accounting platform that utilizes extensive grower data to analyze the most profitable situation and generate long-term outlooks. For instance, an ERP analysis can help determine whether a farmer should buy a piece of equipment or hold onto it for another year or two. 
Moore said, "The long-term outlook is extremely critical. An ERP system looks at things from an entity, farm, field, or crop profitability standpoint. It looks at production practice analytics for the long-term success of a farming operation." 
For additional details on ag management software, stay tuned to this series as we dive into specific software programs and platform features. And, if you are an ag software developer or have a favorite software system, contact author Whitney Haigwood by email at [email protected] to discuss having the technology featured in this Farm Progress series. 
Subscribe to receive top agriculture news
Be informed daily with these free e-newsletters
You May Also Like
---