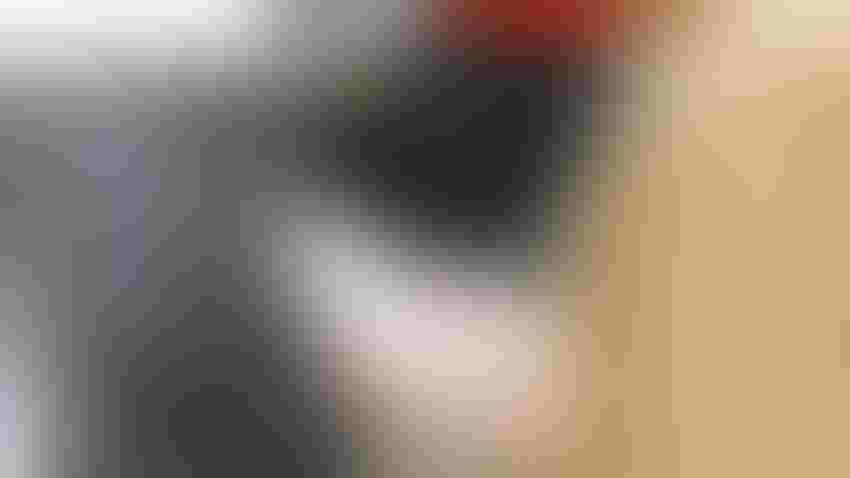 MAJOR UPGRADE: Bushel Farm will tie together a range of data without the need for manual entry, including grain transactions throughout the season.
Courtesy of Bushel Inc.
A farm management software system can be a powerful tool for helping producers be better at running their operations. A key challenge is getting the right data into the system in a way that's useful for decision-making. Bushel Farm is a new system that aims to end manual data entry from a variety of sources.
"The power of Bushel is enormous," says Kellie Livernois, director of farm success at Bushel. "All the manual processes that they're taking out of the grain supply chain and digitizing that for the farmer — now it's going to be more powerful when the farmer can bring that into a profit-and-loss statement."
Bushel Farm is an upgrade of FarmLogs, software Bushel acquired in 2021. However, this isn't a simple update to the original system. Livernois says Bushel Farm is a new platform leveraging the transactions between a farm and a grain elevator, while maintaining all the features FarmLogs developed since it started out in 2011.
That grain sales information is the paycheck you get after a season of production. Properly accounting for those sales is important and, when done manually, can be time-consuming.
With Bushel Farm, a user doing business with a Bushel-powered grain buyer can capture those transactions right into the farm management system. This transactional information can offer users a faster look at farm financial health, but Bushel Farm will do more. Currently, farmers see that immediate information from an elevator through the Bushel app, a standalone system. The aim is to tie the two together into Bushel Farms by midyear, saving a lot of manual data entry.
Rolling out features
Today, Bushel Farm has key machine data integrations with such systems as John Deere Operations Center and Climate FieldView, which Livernois says lets a producer easily roll in the cost data for the farm.
The next step is to integrate those grain contract sales. "The integration is being worked on right now, so by midyear when we see that coming in, that profit-and-loss system is going to be more automated," Livernois notes.
The company says farmers can track their grain marketing positions in Bushel Farm by entering their contract data — from contracts with any grain company, not just those that are Bushel-powered.
"The marketing functionality is already there, so they can already track their position — how many bushels they have sold, what's the value of their bushels at the current market rate. That's there today," she says.
Having that information in a single platform would be a boon for farmers. "I see it really with a family farm who's trying to stay on the same page when they can enter everything in one spot and check that rather than having to call and track down Dad or a brother or whomever and ask, 'Where am I supposed to deliver that today?'" she explains.
Bushel Farm allows this transactional integration only with Bushel-powered grain elevators. Livernois says about 40% of U.S. grain moves through facilities already using the company's systems, and she adds that farmers engaged with the "Bushel" elevators are asking their non-Bushel buyers to sign up.
Sharing data upstream
The machine data including as-applied information and other practices recorded on the farm can become more valuable with the Bushel Farm system. With the system, farmers can share key information including field boundaries and field activity records to take part in carbon and sustainability programs.
That data sharing is tightly governed, Livernois explains. But with this platform, it's easier for farmers to provide information that downstream buyers increasingly seek.
In the release announcing the launch of Bushel Farm, Scott Sinner, partner and supply manager at SB&B Foods, says, "Specialty processors like ourselves have been trying to solve the problem of sharing information downstream to our end buyers. Consumers are requiring much, much more transparency, and this [Bushel Farm] is an easy and secure way to do that."
You can learn more about Bushel Farm at bushelpowered.com.
Subscribe to receive top agriculture news
Be informed daily with these free e-newsletters
You May Also Like
---