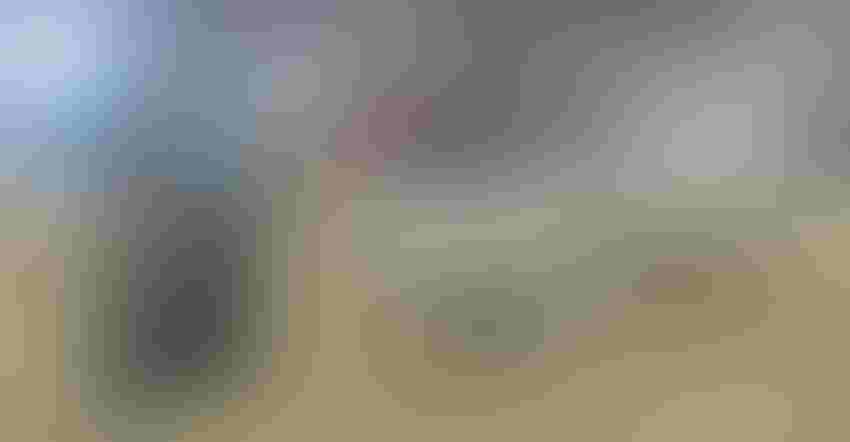 RELISH THE CHANCE: A lot of 4-H members lost out on their last chance to show livestock on the big stage of their county fair and, ultimately, state fairs. As of now, fairs and other community events are scheduled to take place this summer.
Courtesy South Dakota State Fair
What difference will a year make?
If someone two years ago would have told you that many summer events in 2020 were going to be canceled, or only held virtually, you would have looked at that person as if they were not right in the head.
You would have given the person an eyebrow-raised, cockeyed stare if they would have told you that the reason for those cancellations was a global pandemic. "Stop such crazy talk," you would have said. Sadly, we all know that such crazy talk was real.
One year later, we have a lot of things heading in the right direction to reach a semblance of normalcy. With the rollout of multiple COVID-19 vaccines and herd immunity, we have seen the gradual loosening of guidelines, and commerce is scaling up again.
With the gradual reopening of commerce, we are also seeing and hearing organizers of summer events going full speed ahead to get back what was missing from the summer of 2020.
Here at Farm Progress, we are gearing up for two big events that, like so many others in 2020, were canceled or altered in appearance: the Farm Progress Show, Aug. 31 to Sept. 2, at Decatur, Ill., and Husker Harvest Days, Sept. 14-16, at Grand Island, Neb. These are great shows, and we look forward to seeing large crowds return in person for the crop, livestock and equipment demos.
But county fairs and community events are equally important to the fabric of rural America. Last year many county fairs and town celebrations were canceled or held in scaled-down versions of their former selves. Small rural communities look forward to these celebrations, which also aid their local economies.
4-H'ers time to shine
The real losers of last year's canceled county fairs were the youth, namely 4-H members, who work tirelessly on their projects waiting for the moment to shine in front of a judge or in a show ring. While some 2020 county fairs were all-out canceled, others held livestock-only shows, allowing show people to have a chance to make it to their respective state fair, which was ultimately canceled.
I feel most sorry for those youth who saw their 4-H careers expire in 2020, before they had a chance to walk their animal through the show ring one last time. The NCAA granted college athletes another year of eligibility if their 2020 spring sports season was canceled due to COVID-19. It would have been unfair for 4-H to grant the same waiver to last year's 4-H "seniors," allowing them to show one last season. This year's 4-H "seniors" would have cried foul, and maybe justifiably so. Would every 4-H student be granted one more year into perpetuity?
What this past year should have taught all of us is to not take anything or anyone for granted. You never know when your last of anything will be taken away before you can enjoy it.
It appears as though county fairs will take place this summer, although some restrictions may still be in place. Regardless, every youth participating in 4-H, and especially those in their final year of eligibility, needs to not only enjoy the year, but also make the most of it. As 2020 taught us, you don't know when something will be stripped from you right in front of your eyes.
This is your summer to shine!
Subscribe to receive top agriculture news
Be informed daily with these free e-newsletters
You May Also Like
---