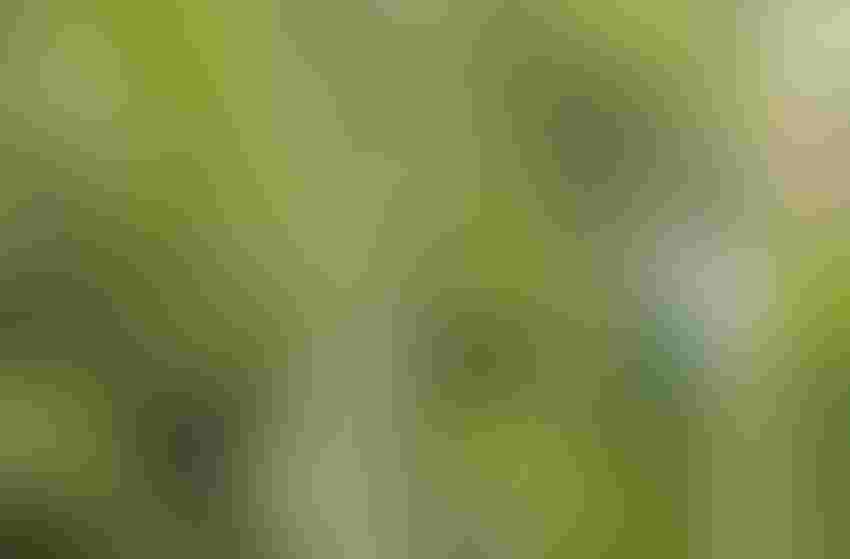 fotokostic/iStock/Thinkstock
As expected, USDA lowered corn and soybean harvest forecasts for 2020 after a month of hot and dry weather as well as a devastating August windstorm that swept across Iowa. Early trade gains in soybeans were due largely to tighter old crop ending stocks, with corn also staying in the green immediately following the report.
For corn, the agency predicts average yield potential fell from 181.8 bushels per acre in August down to 178.5 bpa. That was mostly in line with trade estimates of 178.3 bpa. Farm Futures was a bit more bullish than that average guess, contributing an estimate of 178.9 bpa based on an exclusive grower survey.
USDA also dropped 500,000 acres from its estimates, which now sit at 83.5 million acres. That puts the 2020 U.S. corn crop on pace for a total production of 14.9 billion bushels, down from the agency's expectation to see 15.278 billion bushels a month ago.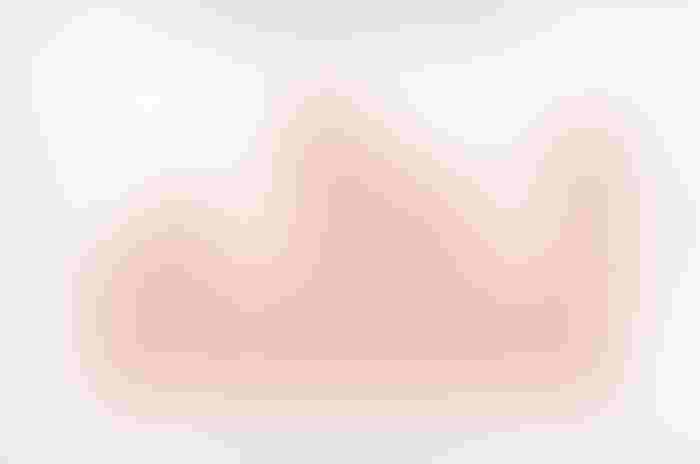 The demand side for corn was less bullish. USDA lowered its estimates for ethanol use by 100 million bushels, citing the "continued slow recovery in motor gasoline demand as a result of COVID-19." But export demand was lifted 100 million bushels higher, based on reduced supplies from some major overseas competitors.
"This was the first time since releasing 2020/21 estimates this spring that USDA made significant cuts to corn demand," notes Farm Futures grain market analyst Jacquie Holland. "Despite some optimism in old crop ethanol recovery, it's clear that corn faces an uphill battle going into 2020/21 as the ethanol and livestock industry continue to struggle amid the pandemic."
Ending stocks for 2019/20 are now 2.253 billion bushels, with 2020/21 ending stocks now estimated at 2.503 billion bushels. That leaves 2019/20 ending stocks up slightly from August, while 2020/21 ending stocks made a moderate decline. World ending stocks for 2020/21 moved moderately lower, from 12.498 billion bushels in August down to 12.078 billion bushels this month.
Always worth noting is USDA's assessment of South American corn production. This month, the agency held its estimates for Argentinian production steady, at 1.969 billion bushels, with Brazil production moving higher, to 4.016 billion bushels.
"Favorable growing conditions in Brazil led to USDA increasing both 2019 and 2020 production forecasts for the South American country," Holland says. "Chinese corn production and imports remained unchanged despite drought and untimely flooding in the country's key corn-producing area in the Northeast."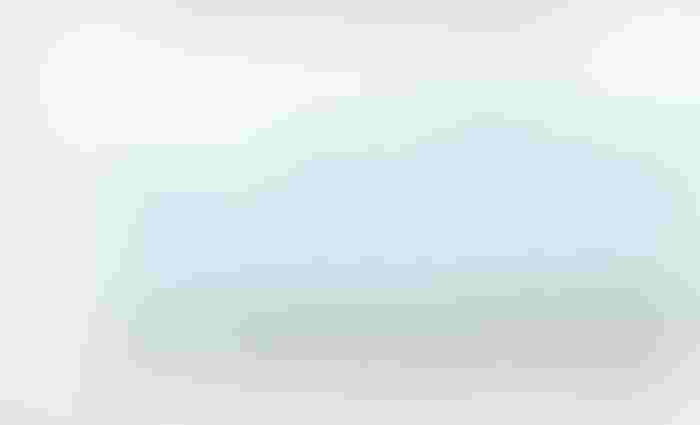 Export demand for corn this coming year is expected to take a big step forward, with USDA estimating the potential to reach 2.325 billion bushels. The 2019/20 marketing year just closed with a final tally of 1.704 billion bushels.
Added together, the agency raised the average farm price for corn by 40 cents, reaching $3.50 per bushel.
For soybeans, USDA noted several significant changes in supply and usage since August. Yield potential dropped 1.4 bpa from a month ago, dropping to 51.9 bpa. That was very close to analyst estimates, with an average trade guess of 51.8 bpa. With total harvested acreage expected to remain stable, that sets the table for an expected production of 4.313 billion bushels.
"Soybean yields and harvest forecasts were in line with trade projections, but a lot of damage has been done to the crop in the last few weeks," Holland says. "The true extent of yield damage may not be fully realized until combines start rolling."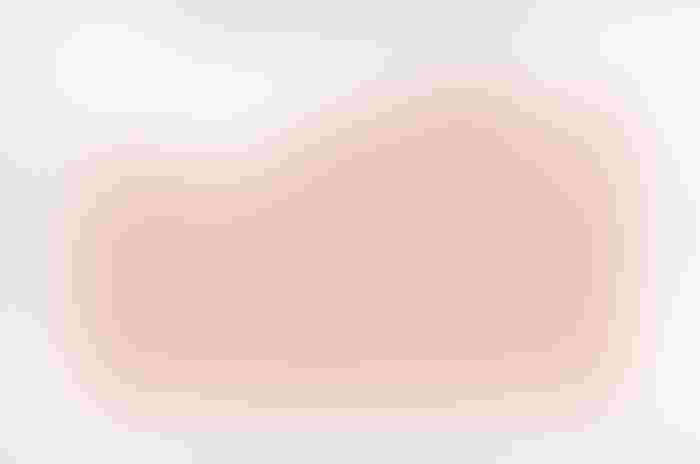 USDA left soybean crush and export estimates unchanged, with 2020/21 ending stocks falling 150 million bushels below the agency's August tally to 460 million bushels. That was even lower than trade estimates, which averaged 465 million bushels. World ending stocks for 2020/21 moved slightly lower, meantime, from 3.504 billion bushels down to 3.438 billion bushels.
Also worth monitoring are USDA's estimates for South American soybean production, which the agency left unchanged this month. Estimates remain at 4.629 billion bushels in Brazil, with Argentina's crop still at 1.826 billion bushels.
The season-average price for soybeans subsequently shot up 90 cents from August, reaching $9.25 per bushel. USDA also forecasted higher prices for soymeal and soyoil from a month ago.
USDA's latest supply and demand analysis for wheat remained relatively steady, as the agency marked September's outlook "unchanged" from August, leaving U.S. ending stocks at 925 million bushels and the season-average farm price at $4.50 per bushel.
Globally, there was an upward shift in 2020/21 ending stocks, moving from 11.639 billion bushels in August to 11.734 billion bushels in September. USDA says this trend is due to larger supplies in Australia and Canada more than offsetting declines in Argentina. Global production for 2020/21 could climb to record levels of 28.311 billion bushels. Russia, the world's No. 1 wheat exporter, is expected to produce a nearly 3-billion-bushel crop this season.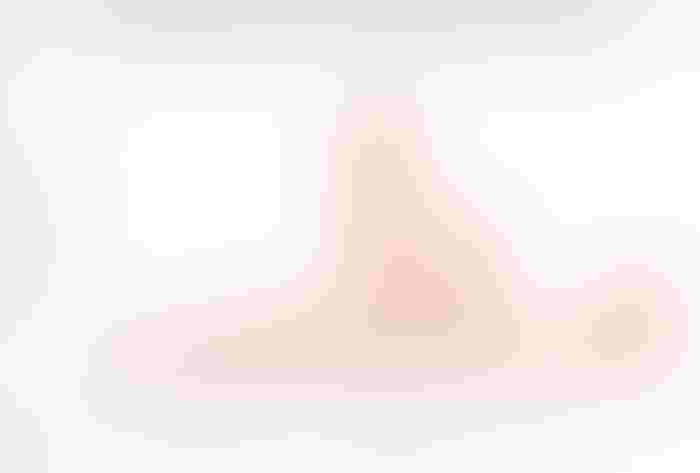 "There were few surprises there despite high global wheat supplies," Holland concludes.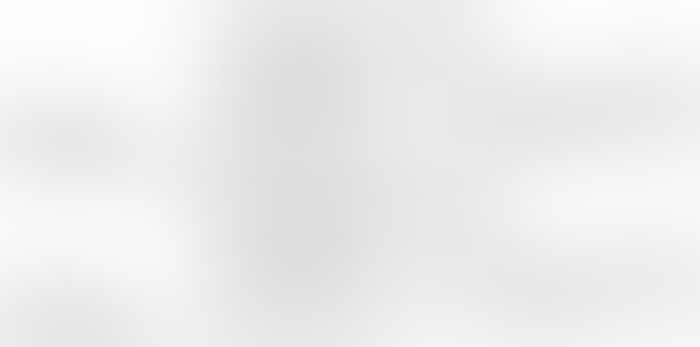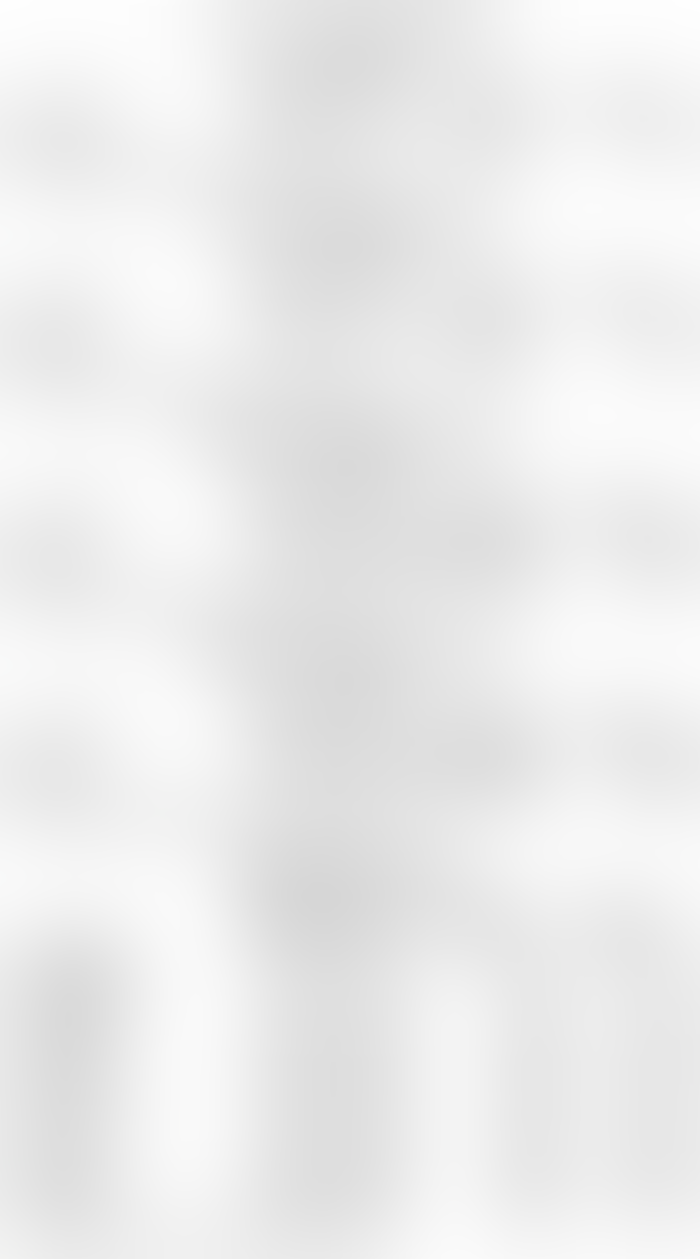 Subscribe to receive top agriculture news
Be informed daily with these free e-newsletters
You May Also Like
---