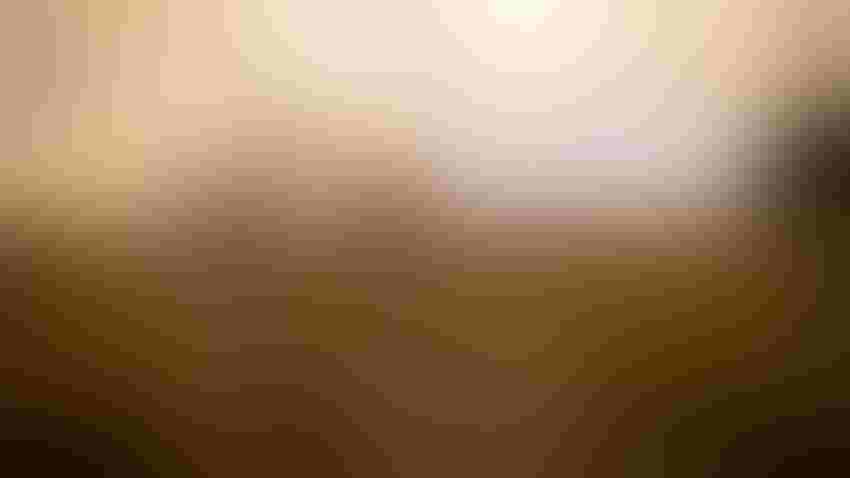 SOYBEANS: "SCN is on 80% to 90% of all the fields in the Midwest," says Stephanie Porter, Illinois Soybean Association outreach agronomist. "It could be on your farm, and you're just not thinking about it. It's likely getting worse, and often you don't even see symptoms."
Betty Haynes
Soybean cyst nematode is the No. 1 yield-robbing soybean pathogen, costing U.S. farmers over $1.5 billion in annual farm revenue. Yet, Stephanie Porter, Illinois Soybean Association outreach agronomist, says in recent years, many growers have become complacent in their SCN management protocols.
"We're the No. 1 soybean-producing state, and SCN is stealing yield from us constantly," Porter says. "This pest very much still exists in really high populations and is overcoming current resistance in products on the market."
Over the past several decades, SCN has developed resistance — or the ability to reproduce and increase in populations with soybean varieties on the market — with the PI88788 source of resistance. Management decisions like soil testing to gauge pressure, rotating to corn or wheat, selecting "hard-to-find" alternate sources of resistance such as Peking and using seed treatment are still the most effective tools to combat pressure.
"SCN is on 80% to 90% of all the fields in the Midwest," Porter says. "It could be on your farm, and you're just not thinking about it. It's likely getting worse, and often you don't even see symptoms."
Porter adds that the drought conditions of the 2023 growing season could intensify visual symptoms of SCN across the state.
"You notice SCN more during a drought because nematodes feed on the roots and cause a nutrient deficiency," she explains. "It can also be a gateway for diseases like sudden death syndrome, brown stem rot and red crown rot. Water really helps mask things, especially in the darker soils."
SCN awareness programs
The Illinois Soybean Association is bringing awareness to increased SCN pressure across the state through both farmer education and checkoff-funded research. To combat SCN, ISA has funded the following programs for the coming year:
Free SCN soil testing. For 2024, ISA is funding a project for free SCN soil testing for farmers. Porter says to email [email protected] for a testing kit with free postage, grab a soil probe, test multiple areas of the field and mail in for the free SCN test. The tests are an important step in gauging SCN pressure in a field and understanding what needs to be done to combat the pest across Illinois.
Drone research for SCN distribution. ISA is funding a project for 2024 using multispectral imagery with a drone to view SCN populations and densities across fields. Jason Bond at Southern Illinois University will conduct the research to allow farmers to better understand infestation areas and develop more precise SCN management protocols.
Cover crop research to combat SCN. ISA is funding a project for 2024 investigating different cover crops to manage SCN pressure. Bond also will conduct this research in areas with heavy SCN populations, incorporating cover crops and investigating which soil microbes are effective in SCN suppression.
Subscribe to receive top agriculture news
Be informed daily with these free e-newsletters
You May Also Like
---