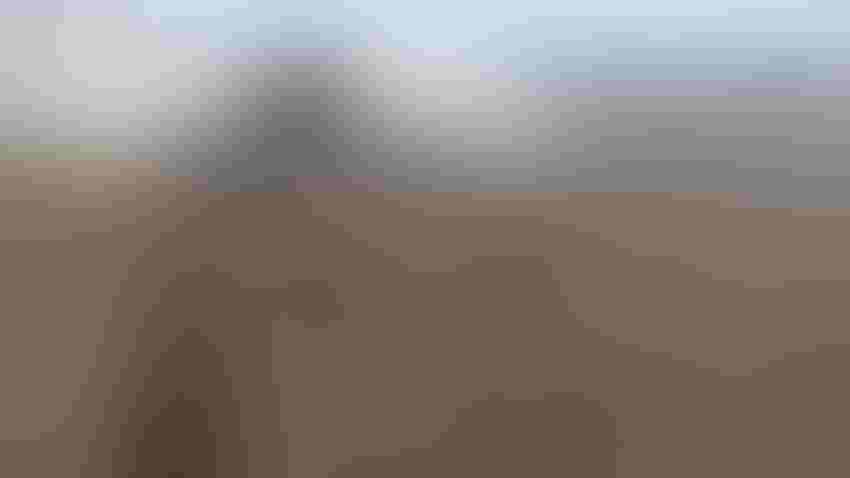 Combines rolled across Midsouth soybean fields with perfect weather conditions and no problems from hurricanes or thunderstorms to put the soybean crop on the ground. As farmers approached the finish line, some faced a slowed harvest pace due to limited grain storage and low river levels.
Whitney Haigwood
At a Glance
Midsouth soybean farmers reported little pest or disease activity in 2023 and ended the season with excellent yields.

A dry fall season initiated a fast-paced soybean harvest in the Delta.

As some farmers approached the end of harvest, they faced a slowed pace due to limited grain storage and low river levels.  
Dry weather across the Midsouth impacted the 2023 soybean crop from planting to harvest. Weather conditions provided an earlier planting window, with over 40% of the soybean crop planted by late April in both Arkansas and Mississippi.  
By June, the lack of rain accelerated irrigation demands, and a dry fall season initiated a fast-paced soybean harvest. As farmers approached the finish line, some faced a slowed harvest pace due to limited grain storage and low river levels.  
For a full recap of the 2023 season, Farm Press caught up with soybean producers, industry representatives, and Extension specialists from across the Delta. All agreed that the season was a success; however, a few anomalies stood out along the way. 
Early Planting and Irrigation 
Midsouth farmers took advantage of nice spring weather and early planting opportunities. Trent Irby, Extension soybean specialist at Mississippi State University, said this provided a fantastic start in terms of soybean yield potential. 
That, however, was not the case for everyone. In southeast Arkansas, some producers were left disappointed with their April-planted soybean crop. Jeremy Ross, Extension soybean specialist at the University of Arkansas System Division of Agriculture said lower yields were largely due to a cold snap shortly after planting last spring. 
"Those April planted beans hit a cold snap and took a while to emerge," Ross said. "The ground was really cold, and those beans struggled from the start. The early planted crop seemed to be a little behind all year." 
Brad Doyle agreed. Doyle farms in Poinsett County, Ark., and serves as chairman for the Arkansas Grow for the Green Soybean Yield Challenge. Historically, he said, April 8 and 10 planting dates have produced some of the highest yields. Yet, some of those fields were off the mark this year. Doyle noted that missed irrigation at the end of the season could have also contributed to bushel loss. 
On the other hand, full-season beans planted later in the season flourished. Ross said those beans were a shining spot for the crop this year – despite the dry conditions that followed. Lack of timely rains from late May into June called for earlier than usual irrigation. 
Doyle said, "We got off to a dry June and irrigated beans earlier than I ever remember." 
In Mississippi, farmers felt the same heat and drought stress in addition to hail damage across several counties in June. Irby noted that environmental stressors were the biggest challenge and generated a range of yield responses across the state. He said irrigation was an important management tool for farmers this year. 
"We had some incredible yields on some of our irrigated acres," Irby reported. "However, we had some fields down by 20 bushels or more and others were a complete loss with little to no rainfall during the critical growth stages." 
Late Season and Harvest 
Soybean pest and disease pressure was of minimal concern across the Delta this year. Irby said nothing was out of the ordinary in Mississippi, and Ross said Arkansas did not see much pest or disease activity until August. At that point, early planted fields were already at termination for insecticides and fungicides. 
"Most fields made it without much damage or infestation from insects or diseases. Some of the later planted fields had to be sprayed depending on location in the state, but overall, it was kind of a quiet year," Ross said. 
Combines rolled full blast into harvest with perfect weather conditions. There was little rainfall and luckily no problems from hurricanes or thunderstorms to put the crop on the ground. Non-stop harvest, however, was hard on equipment and contributed to more combine and machinery fires than usual this year. 
Soybean moisture levels dropped as low as 8% to 9% in some places, and a majority of the crop was harvested before the pace slowed because of storage limitations. 
Irby said, "Storage always becomes an issue when there are no real breaks in the harvest process." 
Ross anticipated the remaining 20% of harvest to take longer in Arkansas than preferred. "We had a great rice crop that took up storage space. Soybean harvest may drag out a little because farmers do not have the space needed to take their crop." 
When this happens, yield loss from pod shattering becomes the main concern. Ross said the chance of pod shattering increases each day those soybeans sit in the field, likely putting bushels on the ground instead of in the bins. 
Limited Grain Storage 
At Riceland, Knick Kelley serves as regional area manager for districts 3 and 5. Based on 2023 estimates, Riceland developed a storage plan well in advance for a larger rice and soybean crop. Regardless of preparation, storage was still tight. 
"The large rice crop in front of the large soybean crop left Riceland facilities full throughout the network," Kelley said. "While harvest is on the downhill slide, we are still receiving both rice and beans at a slow but consistent pace at most facilities. Pod sites are also in several areas around the state to store rice on the ground." 
Kelley noted that river levels and markets also influenced storage capacity.  
"Anytime we see river ports close or restrict receipts, we start getting a lot of that business. I also believe the corn market altered some of the on-farm storage this year, which is potentially why we saw more rice and beans delivered earlier this season. 
"Some farmers who typically use on-farm storage for rice, made a last-minute decision to store corn and delivered their green rice to us," Kelley explained. 
A delivery restriction is implemented at Riceland to prevent overwhelming the network, if and when the river closes. Kelley said, "The 3-year delivery history restriction allows us to strategically save room for our members. They are allowed to deliver the average bushels they delivered over the last three years. 
"At the end of the day, we only have so much room, and as a farmer-owned cooperative, we must take care of the members who depend on us every year." 
Strong Harvest Finish 
Regardless of minor hiccups, yields were excellent. Arkansas is projected to set a new state record at an average of 53 bushels of soybean per acre, and Doyle said friends across the U.S. have reported a strong 2023 soybean crop. 
"I have a friend based in west Tennessee who just wrapped up harvest. Others in Kentucky, Ohio, Illinois, and Minnesota are still moving right along with average or slightly above average soybean yields," Doyle added. 
The dry fall weather also contributed to substantial fall field work, as farmers prepped ground for spring planting. 
Doyle said, "This year at harvest, I have seen more fields burned – rice and particularly soybean – than I have seen in a while. Fields have been prepped, and fertilizer has been applied early." 
In contrast, extremely low soil moisture levels have created unfavorable planting conditions for cover crops and winter wheat.  
"It has been really dry the last six weeks and that has put a damper on any wheat planting," Doyle added. "We are going to plant wheat, but right now we are holding out for rain." 
Subscribe to receive top agriculture news
Be informed daily with these free e-newsletters
You May Also Like
---