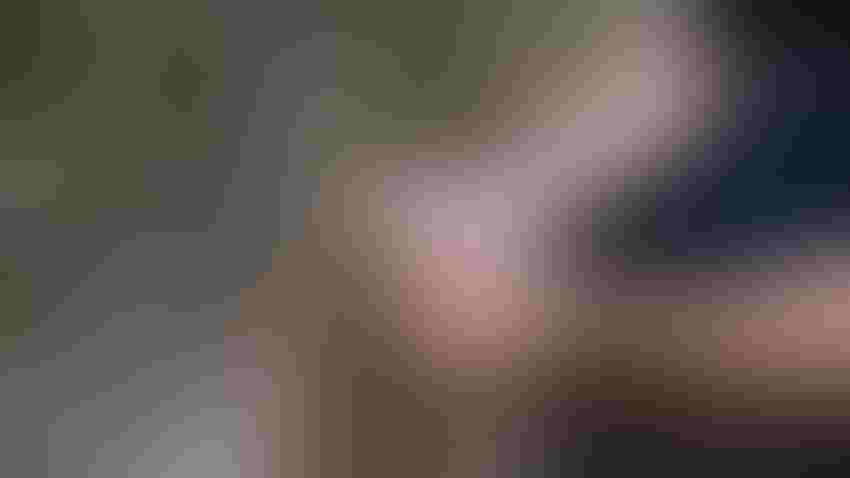 There is still a lot of skepticism on the efficacy of microbial crop protection products and farmers still remain hesitant using them.
John Hart
Whenever the topic of microbiological crop protection products comes up, the words "snake oil" can appear. Biologicals are said to hold great promise as a powerful tool for farmers to move beyond synthetic pesticides and fertilizers, but they are still in their infancy, experiencing growing pains. 
Katie Barnhill is a senior research scholar with the Genetic Engineering and Society Center at North Carolina State University. She has done extensive interviews with farmers on the use of microbiological crop production inoculants, and explained farmers remain hesitant, due to continued skepticism on the products' efficacy. 
"When I did these interviews, the number of times the concept of snake oil came up was just amazing. Growers need to be consulted. They have extensive knowledge of on-farm challenges and needs. Ultimately, this information needs to be treated as expertise," Barnhill said at an Oct. 18 symposium on agricultural microbiomes at the Plant Sciences Building on North Carolina State University's Centennial Campus in Raleigh.
Affordability and trust needed
For biologicals to be adopted by farmers, Barnhill notes that they must work and be as affordable as synthetic crop protection products. Farmers must also have complete trust in biologicals before they turn to them, and the products must offer a return on investment. 
She said the challenge is that previous microbial products did not deliver on the promise of dramatically improved yields. She said it is critical that biologicals not be treated as "silver bullets." They should serve as an additional management tool for farmers rather than a replacement for existing resources. 
"The opportunity costs of transitioning to these products on-farm may be too high for growers," she said.  
"Growers and Extension agents will need to see clear evidence of demonstrated efficacy of products from sources that they trust."  
Still, biologicals are said to hold great promise with many companies working in the arena. 
Aiming to raise the bar
A leading company committed to the use of biologicals is Novozymes, a global biotechnology company that makes industrial enzymes, microorganisms, and biopharmaceutical ingredients. Lone Baekgaard, vice president of agricultural and industrial biosolutions R&D at Novozymes, said the company is committed to bringing biological crop protection products to the market. 
"We don't want to be snake oil. We want to raise the bar and have biologicals on equal footing in agriculture similar to what we see with synthetics and genetics. We use a lot of time understanding mode of actions and how our products can improve plant health and, in that way, increase yields of our crops," Baekgaard said at the N.C. State conference. 
Baekgaard said to increase yields with microbes, it is critical to understand how the whole microbiome impacts plant health. "Microbiome is really just information about the microorganisms that exist in a particular environment at a certain time. It's a snapshot. It doesn't really tell you a lot about function or what impact it has on the plant." 
"What we really want to do is connect the microbiome with function. There are a lot of tools out there. Collect all the pieces and then connect it with the plant phenotype. Then you can understand what the function of the microbiome is and how does that relate to plant phenotype and how can that help plant growth and yield in the end which we would like. It's not very easy," she said.  
Moreover, she said it is not very easy to make these microbiological products. It is a complicated tedious process that takes a great deal of time. 
"Can we cultivate the microbiome? Can we name it? If you can't provide a species name, you might not be able to get a field release and actually test it in the field. We also want to make sure the microbiome we put out is safe so that will also disqualify some strains. Can we have consistent results across different environments? This is definitely a huge challenge," she said. 
Biological standards
Meanwhile, Amanda Pierce, a senior advisor with EPA, noted that microbial pesticides are subject to EPA regulations, under FIFRA (the Federal Insecticide, Fungicide, and Rodenticide Act), FFDCA (Federal Food, Drug, and Cosmetic Act). Like synthetic crop protection tools, biologicals must receive EPA registration approval in order to be used commercially. 
"In order to meet the FIFRA standard, in order to become a registered pesticide, we can register a pesticide when used in accordance with widespread or commonly recognized practices," she explained. 
To be registered, a pesticide must not cause unreasonable adverse effects on human health or the environment. Pierce said this is the standard for both biological and synthetic pesticides. 
"We have specific language that we are using here which is 'unreasonable adverse effects.'  What that means is FIFRA is actually a risk-benefit statute. We have the risk assessments which are looking at any possible human health risk or any possible environmental risk. And if those risks are identified, it's not necessarily the end of the road. There is the possibility that a product could still be registered if there is a demonstration that this product has a high benefit," she explained. 
Benefits include targeting a pest that is a big problem or targeting a pest where there aren't many available tools to combat said pest. Pierce notes these are the kind of benefits that could outweigh possible environmental risks or effects on non-target organisms. 
Subscribe to receive top agriculture news
Be informed daily with these free e-newsletters
You May Also Like
---