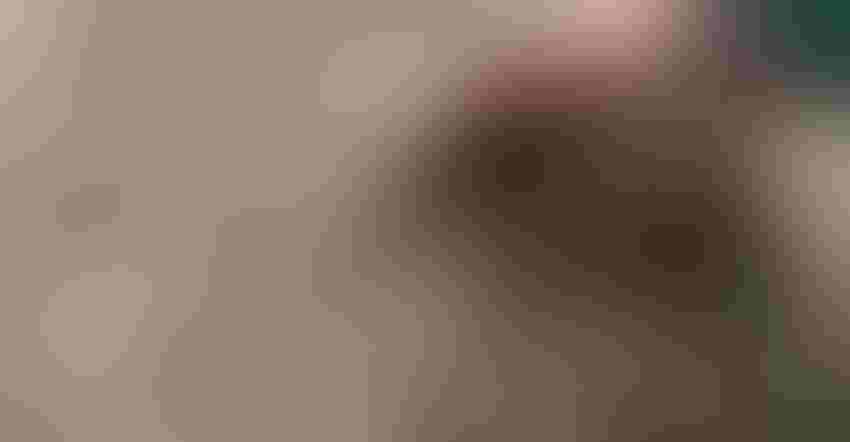 PROTECT FIELDS: North Dakota Extension specialist Abbey Wick says producers who properly manage crop residue this fall can reap the benefits almost immediately.
Vince Streano /Getty Images
With most of the region in some condition of drought, it's not too late to make a plan to help crop fields recover from dry conditions.
Protecting dry soils from wind erosion is imperative, says Abbey Wick, associate professor of soil health at North Dakota State University Extension. "Keeping that blowing soil we saw this spring fresh in any farmers' minds is going to be critical as they look at how they're harvesting the crops and how they're managing residue," she says.
Producers around the Dakotas might recall the spring of 2021, and the amount of topsoil that blew away. "We want to be preparing for a little more resiliency in the systems for next year, in case we face another drought," Wick says.
Residue management
To protect from wind erosion this winter, Wick advises to work hard to manage the residue and get an even spread coming from the combine. Keeping the soil covered as much as possible will help replenish the soils over the winter. "Avoid working it this fall; just leave the residue there. Don't put as much focus on cover crops this year," she says, adding that keeping the residue can help control erosion.
For producers who haven't practiced this in the past, Wick says their first step is to focus on keeping it even. "We're basically focused on how to get that residue spreading out the back of the combine, and just really working on having an even residue spread," she says. This means working to keep residue from clumping, or adjusting harvest time to avoid windy days.
Producers who are new to soil health practices can reach out to neighbors or fellow producers who have already established these practices on their farms. "It's a lot of adjusting, but I think if we want to protect the soil, it's worth the time to do the adjustments. Having that even residue across the surface will allow us to have something to plant into next spring," Wick says.
Immediate benefits
Unlike some soil health practices, residue management can show benefits to the soil almost immediately. "I think producers will see benefits right away, especially in those high-residue crops," Wick says.
In addition to residue management, Wick says that she'd like to see a reduction in fall tillage.
"Leaving that residue spread out and then coming in the spring and doing some kind of vertical tillage to just reduce the size of the tillage is another good idea."
Other options exist for producers who want to use conservation tillage practices, but Wick advises producers to consider some type of tillage with this practice.
"I don't think farmers should completely eliminate the idea of using tillage, but they certainly could. If we do till, we can utilize a less aggressive practice, such as a coulter that can help get a better seed bed," Wick explains.
While what lies in store for next year and beyond remains unknown, implementation of soil health practices remains beneficial. "Most no-tillers I work with are using minimal-tillage practices, and they had excellent moisture this spring to plant into it. That's how we know this practice does work," Wick says.
To see upcoming events and find out more information about implementing soil health practices on your farm, head to NDSU Soil Health.
Subscribe to receive top agriculture news
Be informed daily with these free e-newsletters
You May Also Like
---