The Arkansas WRICE program provides weekend public hunting on harvested rice fields from 30-mintues before sunrise until sunset and includes afternoon hunting.
Arkansas Game and Fish Commission
Arkansas rice and migratory waterfowl go hand in hand. The Arkansas Game and Fish Commission (AGFC) and the Natural Resources Conservation Service (NRCS) have partnered to offer a habitat management program that benefits waterfowl, provides incentives for landowners, and offers unique opportunities for duck hunters.
Luke Naylor, wildlife management division chief for the AGFC, described the idea behind the Arkansas Waterfowl Rice Incentive Conservation Enhancement (WRICE) program.
"Rice farming practices have changed a bit over the last 20 years. This is due to earlier harvest, more efficient machines, and the growth of fall tillage across the Delta. We initiated this program to incentivize landowners to reduce fall tillage and leave resources for waterfowl on the landscape during the fall and winter months."
History of the WRICE Program
The WRICE program offers landowner payments to carry out certain habitat management practices during winter waterfowl migration. These practices include deferred fall tillage and keeping a flood on selected rice fields.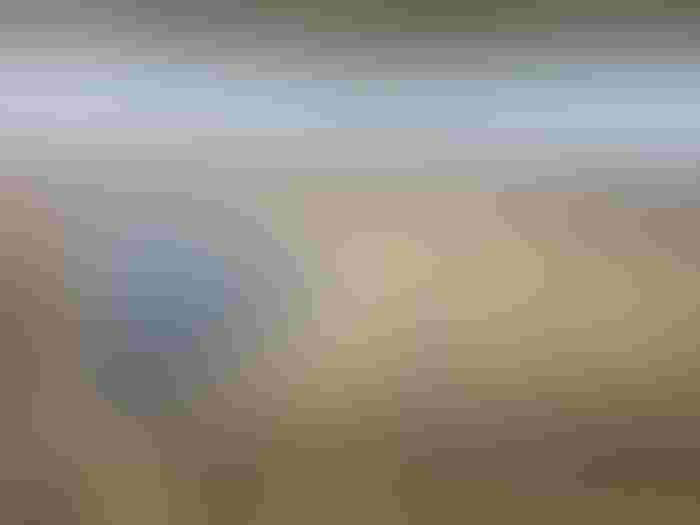 These WRICE fields are stubble rolled and flooded to conserve food resources for waterfowl and provide opportunity for public hunting permits. (Arkansas Game and Fish Commission)
Naylor described the program that started in 2018 with internal seed money. Approximately 1,000 acres were enrolled that year. 
"The second year, we implemented the same habitat practices and expanded WRICE opportunities with a pilot program to open properties for public waterfowl hunting," he said.
In 2020, the AGFC successfully wrote a grant through the NRCS Voluntary Public Access Habitat Incentive Program, growing the WRICE program to 4,000 acres.
Since the grant focuses on public access to private land, funding allowed the AGFC to issue around 40 public hunting permits on WRICE properties per week. This opportunity also created greater financial incentive for landowners than habitat management alone.
In 2022, the program made another leap when the AGFC partnered with the NRCS to take advantage of special Environmental Quality Incentive Program (EQIP) funding.
Naylor said, "The EQIP funding will pay for the habitat practice on many of the acres, allowing us to use the grant funding to pay for the public access portion of the program. We have ramped up to over 5,000 acres this year, and we intend to do the same next year."
By leveraging the funding, the AGFC will offer approximately 70 special WRICE waterfowl permits each week during the 2022 – 2023 Arkansas season.
Landowner Enrollment
Voluntary enrollment opportunities are advertised each spring to landowners. Eligible fields are planted in rice and located within 10 miles of a waterfowl focused wildlife management area or national wildlife refuge.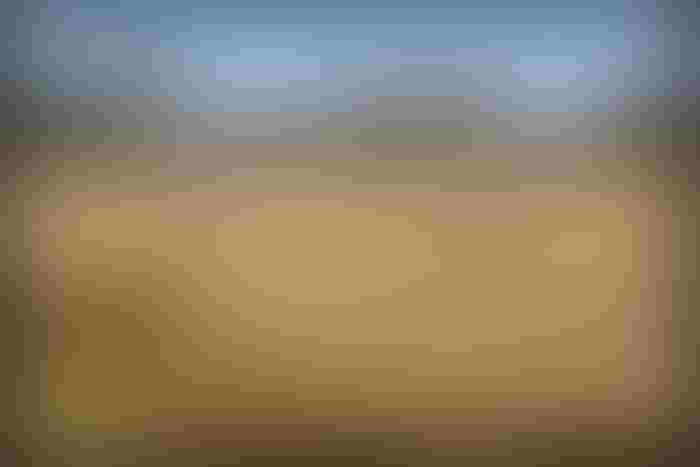 Part of the WRICE program is to leave rice stubble standing or defer tillage on enrolled properties. (Arkansas Game and Fish Commission)
Applications for the program can be found on the AGFC website from March 1 thru June 1.
"We keep the application window open late enough to accommodate farmers who have to change course on what gets planted in a field," he said.
In early July, properties are evaluated and ranked. The AGFC then offers contracts to landowners who agree to carry out certain habitat management practices on the acreage to receive payment.
All contracts require deferred tillage post-harvest, and enrolled property must have infrastructure to hold a flood on the field through the winter months. Depending on the field, this may include repulling levees or using boards and structures.
During the contracted flood period the AGFC monitors the property and landowners receive 50% of the payment when a flood is successfully established. The remainder of the award is based on performance and paid at the end of the contract period.
Landowners have two flooding options – rain dependent or surface water pumping. The latter provides additional financial incentive to guarantee a surface water flood on the field. 
Well water is not allowed for winter flooding, and Naylor added that the AGFC understands when landowners end up in situations lacking adequate surface water to guarantee a flood.
"It happened last year, and it looks like it will happen again this year. In those cases, we work with the individual. Landowners are not penalized when they cannot pump water that is simply not there. We keep in frequent communication with them and expect pumping as soon as conditions allow," he said.
Artificial flooding with surface water begins Nov. 1, and water is held on all WRICE contracted properties through Feb. 15.  
"The flooding period is a big part of the program. We know there is a value to having a little bit of early water out there for waterfowl and other wetland dependent birds.
"A big part of this program is that water is required to be held on the field for a full two weeks after duck season. This provides continued resources for waterfowl as spring migration starts. The WRICE flooding period is substantially longer than most folks who drain fields immediately after the hunting season," he said.
Opportunities for Hunters
In addition to habitat management, landowners receive optimum incentives with contracts permitting public weekend waterfowl hunting and wildlife viewing on the property.
WRICE field locations and applications for public hunting permits are found on the AGFC website.
Each permit allows one full weekend of public hunting on a specified private field. Only 4 people are allowed on the property at one time to hunt or watch, and the permit holder must be present.
Throughout the waterfowl season, permit application periods open on Thursday afternoon and close on Sunday at midnight. After a random draw on Monday mornings, the applicants are notified of the results. 
If successful, they are allowed to hunt the specified WRICE field on the following full weekend, which includes afternoon hunting. Naylor noted this opportunity is different than most public hunting in Arkansas.
"We are trying to provide a unique opportunity here. There is no disturbance on WRICE property from Monday – Friday, with consecutive hunting dates reserved for Saturdays and Sundays.
"The full weekend permit allows hunting one half-hour before sunrise until sunset, so if someone has a WRICE permit, they can hunt however their schedule allows that weekend. This is one of the very few exceptions where afternoon hunting is available on public land in the state," he added.
While permit holders may not access the property before the weekend of their scheduled hunt, the AGFC website does recommend scouting by the roadside with binoculars.
Currently, Arkansas is the only state in the Delta with a program focused on both habitat management and providing public hunting opportunities.
"There is a natural partnership between migratory waterfowl and rice. We want ducks to keep coming to Arkansas. With habitat management practices we can add the highest field value for waterfowl while providing outdoor recreation across the state," Naylor said
About the Author(s)
Subscribe to receive top agriculture news
Be informed daily with these free e-newsletters
You May Also Like
---