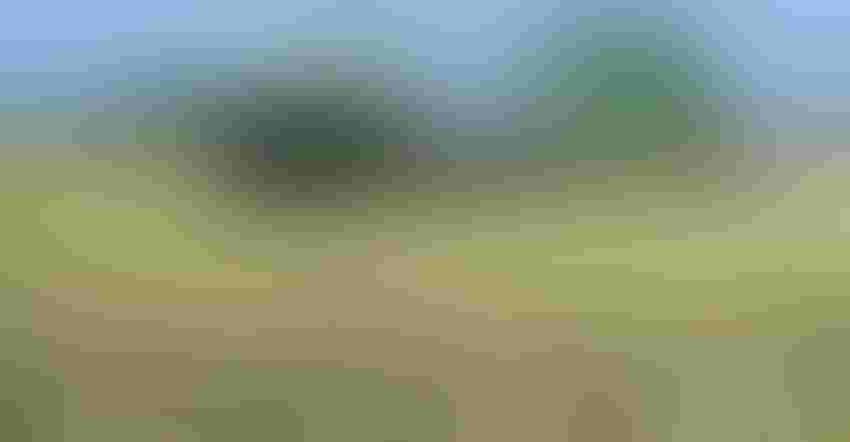 The U.S. rice market could be setting itself up for a repeat of 2019 when prices fell in the spring and then rebounded on reports of shorter than expected crops in Brazil, India and the U.S.
Brazil has been a force that had to be reckoned with in the Western Hemisphere, exporting as much as 3 million metric tons of rice in recent years. Now it's looking at having to import rice because of smaller crops and the weaker dollar.
"This tightness is going to catch them," said Milo Hamilton, co-founder and senior agricultural economist at Firstgrain, Inc. "I think the market is going to bottom out in March. Last year, the market bottomed out in April and then went higher. This year it could bottom out in March because they just don't have the rice."
Hamilton, speaking at the Special Rice Marketing Educational Seminar at the Mid-South Farm and Gin Show in Memphis, Tenn., said Brazil was making major inroads in the rice trade in the Western Hemisphere, exporting 1.5 million metric tons as recently as 2018.
"This isn't lot of rice for the world, but it's a big deal for the Americas," he said. "A million and a half tons is a lot of rice that's not going to be there in the coming year, and the deficit in Brazil is going to be larger. I can't tell you how much because I look at the market differently than other people."
Hamilton worked for two decades as a buyer for Uncle Ben's Rice. In 2000, he founded Firstgrain as a market advisory service for rice producers, rice millers and rice marketers throughout the world. He says his service benefits from having buyers and sellers of rice in its subscriber base.
11-year downtrend line
"Right now, we have a breakout of an 11-year downtrend line," said Hamilton referring to terms used in technical analyses of rice futures trading. "I tell people to watch it because there's something going on, and they say, 'nothing's going on.'
"That's why I love having buyers and sellers taking my service because they're like devil's advocates."
The value of the real, the official currency of Brazil, has reached new highs while the U.S. dollar has been getting weaker. That means Brazilian rice, which is normally valued in dollars, is worth less than it was and is a less attractive crop to Brazilian producers.
"In terms of dollars, this Brazilian market has gone nowhere," he said. "If the real had not gone through the roof like it has, then we would have a very different ending for this particular model. Brazil has been like the China of the Western world in how much it produces and consumes.
"Brazil did a huge amount of export business until 2018," he noted. "But it's going down because they don't have any rice. They're going to be net importers."
By most estimates, the United States will have a large rice crop this fall. "We're going to grow a big crop; they're all going to come here to buy it; or they will buy it in Asia because there is no where else to go to get the rice they need."
Local bull market
The decrease in Brazilian production is creating a "local bull market" in the Western Hemisphere because Asia is outside the traditional marketing chain of countries in South America.
"What I'm seeing is the end product of a Western Hemisphere bull market, which I also saw last April," he said. "I said then that you should sell rice slowly. The big change is that Brazil has become a net importer of rice."
Another wild card is the amount of rain that's been falling in the Delta region. Mid-South growers have had the third wettest winter since 1980, conjuring up thoughts of another round of delayed and prevented plantings like the spring of 2019.
"If we get another spring like last year, it won't be as bad because we've had some dry periods, but it could be something that trims back that acreage forecast for 2020," he noted. "I think it's going to be about 5 percent less than USDA's February projection of 2.54 million acres."
Hamilton believes rice prices will go down, possibly below $11 per hundredweight this spring, because of the likelihood Mid-South farmers will plant more rice if weather conditions permit.
"But we're not going to crater," he noted. "By next fall we'll see the same thing we saw this year. With very heavy exports we're going to move prices higher as we get further into the year."
Hamilton suggested farmers price their rice in percentages. "You can't buy $100 million worth of rice in a week or two weeks or even four weeks. You need to spread out your sales. I had four or five options for buying rice when I was a buyer because I had to keep a low profile. If people figured out what I was doing the price went up on me."
Subscribe to receive top agriculture news
Be informed daily with these free e-newsletters
You May Also Like
---