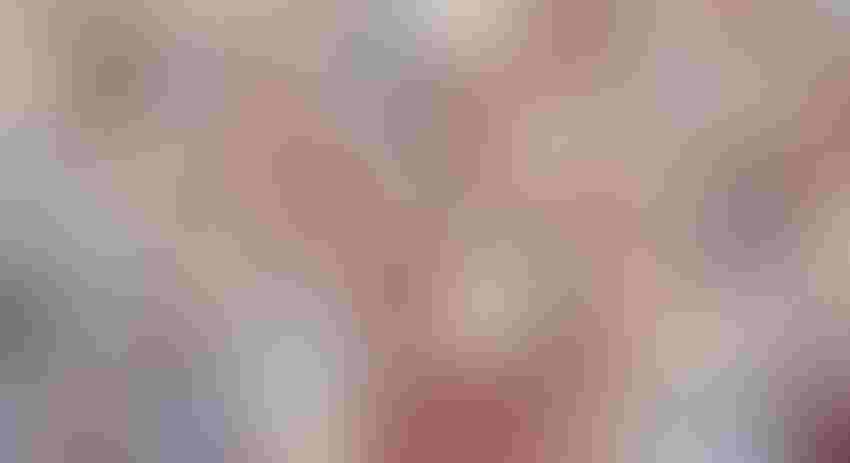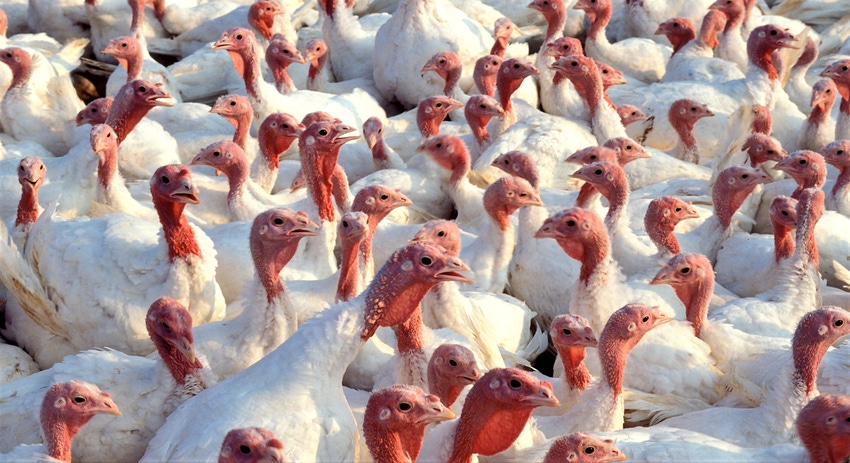 The threat of highly pathogenic avian influenza is rising again in the West, as multiple new detections in Intermountain states in the past few weeks have prompted agriculture officials throughout the region to remind flock owners to take precautions.
With multiple new detections in Colorado over the past week, State Veterinarian Dr. Maggie Baldwin is continuing to promote biosecurity practices as the best method to prevent the introduction of the disease fatal to birds and poultry. 
"Cases of Highly Pathogenic Avian Influenza are on the rise again across the country as migratory birds start their seasonal movement south," Baldwin said. "Right now it's critical that Colorado's backyard and commercial poultry flock owners keep up the biosecurity measures they have been implementing since the beginning of the outbreak this spring.
"HPAI is a disease with high mortality that can wipe out entire domestic poultry flocks in less than 72 hours," she said. "The most important thing bird owners can do right now is limit interaction between their flocks and wild birds."
HPAI is a highly contagious foreign animal disease that is fatal in domestic poultry. Wild birds serve as a reservoir for HPAI and can spread these viruses to poultry.
Related: Uptick in bird flu likely, state warns
On Sept. 21, the National Veterinary Services Laboratory confirmed a new detection of HPAI in a commercial egg laying facility in Weld County, Colo., as well as in a Blue Winged Teal duck in Boulder County. That same day, Gov. Jared Polis issued a verbal emergency declaration to make disaster emergency funds available to support the state's response to the outbreak.
Two days later, on Sept. 23, a wild hawk in Larimer County was also confirmed to have HPAI.  The full list of HPAI detections in Colorado can be found at ag.colorado.gov/HPAI. 
The outbreaks have decimated the state's commercial laying hen population as it was growing back from outbreaks that earlier killed millions of birds, the Denver Business Journal reports. The detection in Weld County led to the culling of 1.15 million hens, according to the outlet.
Colorado hens in March, before the HPAI outbreaks, produced 124.6 million eggs, according to the Journal.  In August, the state's hens laid 55.5 million eggs -- a 25% drop from August 2021, the business outlet reports.
Throughout the West
Similar outbreaks are beginning to occur throughout the West. In Utah, state officials recently reported a fourth case of HPAI in a turkey farm in Sanpete County.
"This additional case of HPAI is concerning due to the close proximity of other turkey farms in Sanpete County and the large impact this could have on our turkey farmers," said state veterinarian, Dr. Dean Taylor. "Immediate action was taken to contain the disease on this farm and prevent further spread in the county."
Montana confirmed its 11th case of avian flu in Teton County on Sept. 13. In all, nine states have confirmed infections in domestic poultry since Sept. 1.
Because of ongoing detections, Montana's Department of Livestock has reinstated recommendations to house birds indoors, including birds enrolled in certified organic programs. Enrolled producers should contact their certifier before moving birds indoors to ensure program compliance.
"While the route of disease introduction has not been determined, exposure to wild birds or their excreta is the most likely source." said Martin Zaluski, the Montana State Veterinarian.  "Preventing contact between wild birds and domestic poultry is still our most effective tool to keep poultry healthy."
Related: Washington leads nation in backyard HPAI cases
In Alberta, a dozen new outbreaks have been detected in September and all but one were in commercial flocks, CTV reports. According to the Canadian Food Inspection Agency, there are currently 26 farms in Alberta with active infections, more than any other province.
With renewed outbreaks in its neighboring states and provinces, Washington -- which led the nation in HPAI cases in backyard flocks through the spring and summer -- is urging its flock owners to be ready.
"There is clear evidence that the virus did not re-assort to a less pathogenic form," Washington State Veterinarian Dr. Amber Itle said. "That's what we were hoping for, but it didn't happen,
"So far this month there have been new detections along the northern border in our country, indicating that migrating waterfowl will continue to spread the virus through the fall," she said.
Watch for disease
Infected birds can exhibit signs such as swollen eyes, discolored comb and legs, significant drop in egg production or water and feed consumption. In 2022, the most common presentation has been sudden death of multiple birds within a flock.
Infected flocks are placed under quarantine and required to depopulate all remaining birds on the premises to prevent further disease spread. Flock owners are eligible to receive indemnity on birds from the USDA.
Migratory waterfowl are the primary source for avian influenza. Wild birds can be infected and appear healthy but shed virus in the feces, saliva, and respiratory secretions. Domestic poultry become infected through direct contact with infected wild birds, or through contact with contaminated objects, equipment, or the environment.
Related: UC expert: Protect poultry from migrating birds
Biosecurity measures to protect flocks include:
Prevent contact between wild or migratory birds and domestic poultry, including access by wild birds to feed and water sources.

House birds indoors to the extent possible to limit exposure to wild or migratory birds.

Limit visitor access to areas where birds are housed.

Use dedicated clothing and protective footwear when caring for domestic poultry.

Immediately isolate sick animals and contact your veterinarian or state agriculture department.
While HPAI is considered a potentially zoonotic disease, CDC continues to consider the risk to people from wild birds, backyard flocks, and commercial poultry to be low.
Existing safeguards to keep food safe and wholesome are sufficient to protect people, and officials say the food supply in the United States is one of the safest in the world. As a reminder, the USDA recommends cooking poultry to 165 degrees Fahrenheit.
USDA has published all detections of HPAI in poultry and wild birds on the APHIS website.
Source: Colorado Department of Agriculture, Utah Department of Agriculture and Food, Montana Department of Agriculture, Washington State Department of Agriculture, which is solely responsible for the information provided and is wholly owned by the source. Informa Business Media and all its subsidiaries are not responsible for any of the content contained in this information asset.
About the Author(s)
Subscribe to receive top agriculture news
Be informed daily with these free e-newsletters
You May Also Like
---