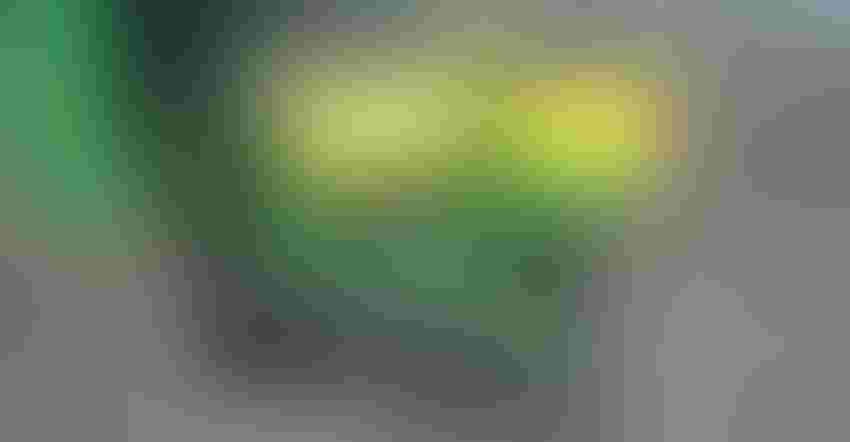 DEPTH MATTERS: A Precision Planting study indicates that picking the right seeding depth for soybeans and maintaining that depth can deliver maximum yield.
Tom J. Bechman
How deep to plant soybeans is always a question at planting time. By this time of year, it may be forgotten. However, work by Jason Webster and his crew at the Precision Technology Institute near Pontiac, Ill., indicates that it's worth remembering throughout the season. You may want to adjust seeding rate for 2021.
Webster manages PTI for Precision Planting. He and his crew oversee many tests at the farm each year.
One trial in 2019 focused on seeding depth for soybeans. A second related trial looked at the potential value of automatic down-pressure control on planter units, row by row, for soybeans. Down pressure, which Webster refers to as downforce, is typically thought to be more important for maintaining even seeding depth for corn to ensure uniform emergence. Trials at PTI have demonstrated yield differences for maintaining the correct downforce on each row versus applying too little or too much downforce.
Soybean seeding depths
Seeding depths of 1 inch, 1.5 inches, 2 inches and 2.5 inches were examined at three different downforce settings. Precision Planting's DeltaForce system was used to control downforce on row units. For each depth, downforce was set too light, too heavy, and on the standard automatic setting that adjusts on its own.
Across all depths, the standard automatic setting produced the highest yield, at 67 bushels per acre. The average for the lightest setting was 66 bushels per acre, while the heaviest setting yielded 64.8 bushels per acre.
At light or standard downforce settings, the 2-inch depth produced the highest yield, followed by 1.5 inches, 2.5 inches and 1 inch, Webster reports. At the automatic downforce setting, planting at 1 inch versus 2 inches took away 3 bushels, or about $26, per acre. Compared to 1.5 inches, planting at 2 inches yielded just over 1 bushel more, or about $10 extra revenue, per acre. Soybeans were priced at $8.68 per bushel.
Going just a half-inch deeper than the optimum 2-inch depth dropped yield 2.5 bushels per acre, lowering revenue more than $21 per acre.
If these findings prove repeatable, it would indicate that the sweet spot for planting soybeans is around 2 inches. It also indicates that yield penalty increases as you get outside the 1.5 to 2-inch seeding depth range.
Down pressure matters
Webster zeroed in on the three downforce settings — too light, standard and too heavy — at the 1.5-inch planting depth. Setting the downforce system in light mode cost 1.7 bushels, or $14.76, per acre compared to the standard setting. Setting it too heavy lowered yield 1.8 bushels per acre, with $15.62 less revenue per acre.
The bottom line is that while downforce adjustments may not produce results that are as dramatic as in corn, an investment in a down pressure system still provides some degree of higher net return, even on soybean acres.
"We also saw the most penalty for applying too much downforce overall in these studies," Webster concludes.
Subscribe to receive top agriculture news
Be informed daily with these free e-newsletters
You May Also Like
---