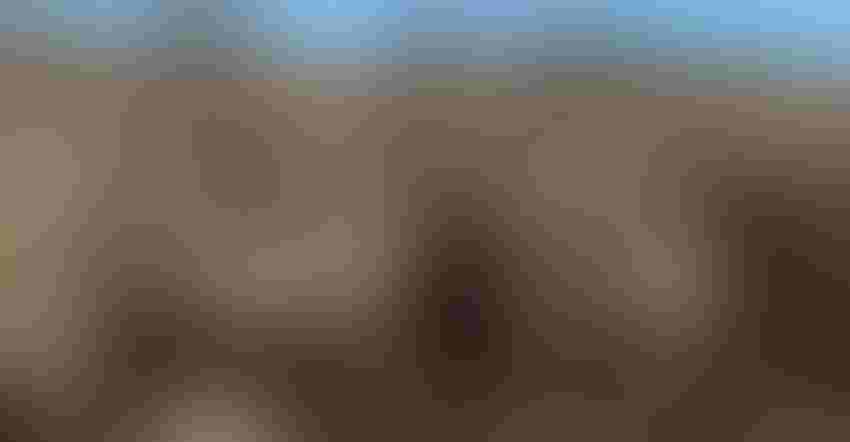 The United States saw one of its best peanut crops ever in 2021, with generally excellent yields and top quality across all growing regions. Last year will be a tough act to follow, and indictors point to this year's crop being down from last year.
In a crop update presented at the annual membership meeting of the North Carolina Peanut Growers Association Sept. 8 at the Peanut Belt Research Station in Lewiston-Woodville, N.C., Dell Cotton, manager of the Franklin, Virginia-based Peanut Growers Cooperative Marketing Association, noted fewer peanut acres were planted across the country this year as compared to 2021. Yields are expected to be down in most regions due to weather challenges.
"The U.S. crop will not be a big as it was last year. At the most, it will be three million tons. The demand estimated by USDA is 3.2 million tons, so we are going to cut into our peanut carryover. That's always good when it comes to prices," Cotton told peanut farmers at the meeting.
While carryover will be an important factor when it comes to peanut prices, Cotton said the impacts of other crops will have a larger influence on the market. Both the corn crop and cotton crop are expected to be down this year, plus China is currently having serious problems with its peanut crop due to heat and drought. Heat and drought is also hammering China's corn crop.
"Peanut yields in China could decrease by 30%. That won't have a lot to do with us, but if China is in need of peanuts, we can send them some. China will buy peanuts of lesser quality, mainly because they use them for the oil market," Cotton said.
Still, Cotton emphasized the biggest impact on the commodity market this year is the cotton crop in Texas. He said Texas could lose 69% of its planted acres which will more than likely be abandoned. Texas is the nation's largest cotton producing state.
"They are expected to harvest 2.2 million acres out of 7.2 million planted acres. This will be the smallest cotton crop in Texas since 1879," Cotton said.
In terms of U.S. peanut acreage, Cotton said the Southeast is looking at 1.1 million acres this year, down 10% from 2021. He said as a general rule, the peanut crop in the Southeast looks good right now due to timely rains.
In the Southwest, Cotton said peanut acres are pegged at 220,000 this year, down 11% from 249,000 acres in 2021. Cotton said the crop in the Southwest is marginal, due to all the weather challenges in Texas. Cotton said at least 40% of the Texas crop will see a big yield loss due to hot and dry weather this year with some of the crop being abandoned.
Cotton said the Virgina-Carolinas region is the only peanut producing area that increased acreage this year. Cotton said there were slight increases in North Carolina and  South Carolina, while Virginia showed a drop of 1,000 acres.
"South Carolina is looking at what could be a record crop for them. In Virginia, we need some rain, and we need it bad. Hopefully, we will get some soon so we can finish this crop off. It will certainly help the quality of this crop to fill out those kernels," Cotton said.
"Our three states (Virginia, North Carolina, and South Carolina) had an excellent crop last year. We produced just over 327,000 tons of Virginias. When you add that to the 80,000 tons that came out of Texas last year — and they do grow quite a few Virginias in Texas — gave us a crop of around 408,000 tons, the largest Virginia-type crop since 2017," Cotton said.
Cotton said 2022 Virginia-type peanut production won't exceed last year's production and will likely fall short, compared to last year, primarily due to the production challenges in Texas.
David Jordan, North Carolina State University Extension peanut specialist, provided his annual forecast for the North Carolina peanut crop, which he gives every year at the conclusion of the annual meeting of the North Carolina Peanut Growers Association.
He said the North Carolina crop will be down in 2022, compared to lats year, due to challenges with dry weather. Last year, North Carolina saw one of its best peanut crops ever, with an average statewide yield of 4,300 pounds per acre, with many farmers doing much better than that.
For most of this year, Jordan expected North Carolina to see a peanut crop with an average yield of two-tons per acre, down about 300 pounds from last year's average yield of 4,300 pounds. But dry weather in July and August took its toll.
"There are pockets of the state that haven been dry for most of the year. There have been real challenges in the central Coastal Plains. If you go farther south, it depends on the time of year that you look. Some folks have had good rainfall and for other folks, it has been pretty dry. Because of that, I think our crop will be down to 3,900 pounds (per acre)," Jordan said.
About the Author(s)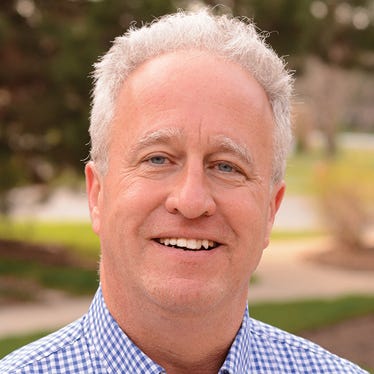 Associate Editor, Southeast Farm Press
John Hart is associate editor of Southeast Farm Press, responsible for coverage in the Carolinas and Virginia. He is based in Raleigh, N.C.
Prior to joining Southeast Farm Press, John was director of news services for the American Farm Bureau Federation in Washington, D.C. He also has experience as an energy journalist. For nine years, John was the owner, editor and publisher of The Rice World, a monthly publication serving the U.S. rice industry.  John also worked in public relations for the USA Rice Council in Houston, Texas and the Cotton Board in Memphis, Tenn. He also has experience as a farm and general assignments reporter for the Monroe, La. News-Star.
John is a native of Lake Charles, La. and is a  graduate of the LSU School of Journalism in Baton Rouge.  At LSU, he served on the staff of The Daily Reveille.
Subscribe to receive top agriculture news
Be informed daily with these free e-newsletters
You May Also Like
---