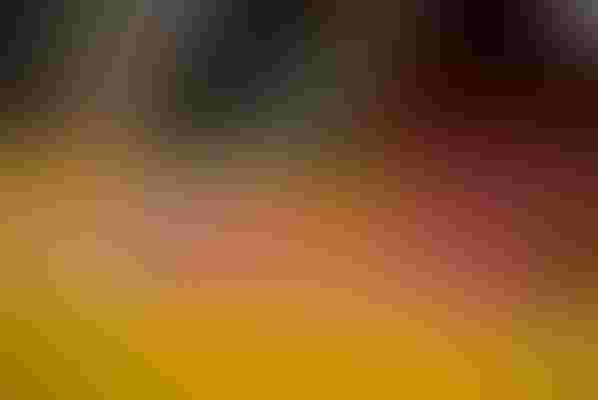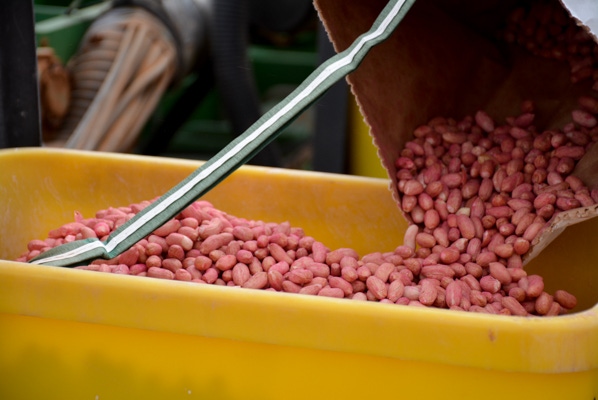 Hopes of the reduced U.S. peanut production in 2018 chipping away at the nation's oversupply were dampened by a decrease in demand within the international and domestic markets, says Dr. Marshall Lamb, senior scientist, National Peanut Research Laboratory, Dawson, Ga. 
Lamb, who gave the "2019 Peanut Market Outlook," at the Oklahoma Peanut Expo in Weatherford, Okla., March 14, says the purchasing pattern of millennials is shifting. "We did have an upward trend at one time," says Marshall. "Through the help of the National Peanut Board and other companies, we're trying to reposition peanuts to better match the purchasing pattern of millennials. We'll get demand back, we're just not increasing at the rate we've had in the past several years."
Going into the 2019 crop, the U.S. carried forward 1.1 million tons of peanuts. "If demand would have kept rising the way it was, and considering the crop we made, that number should have been down to around 800,000 or so. But since everything's flattened out, the market is not making the gains we'd seen recently."
Before growers market their 2019 crop, Lamb encourages peanut producers to be patient. "With cotton being at 74 cents a pound and peanuts at roughly $400 per ton in the Southeast, the returns to cotton are a little better than the returns to peanuts. Offers in the Southwest are better so growers should consider covering some of their 2019 crop, says Lamb.
See, Peanut growers challenged to set, stick to yield goal
Still in question is how great the loss is in the Southeast from Hurricane Michael, not only damage from the hurricane but the multiple days of rain which followed. "Growers need to wait to see how much of an influence that is actually going to have," recommends Lamb. "If we can get demand back on the rise, either in the U.S. or internationally, then we'll see a better price for peanuts because we'll lower the oversupply. Or if cotton starts to make a run within the next month, month-and-a-half, that would help us as well.
"There's three or four big dynamics and one of them needs to play itself out to lead us to where we need to be in 2019," he says.
But with peanuts at $400 per ton, Lamb says cost of production is either at breakeven or at a loss, according to University of Georgia estimates for the Southeast. "So why, would growers want to sign in a loss before they ever even plant a crop? There's more potential for something to tick the markets upwards than there is for it to tick down some. So, we need to be patient on marketing this 2019 crop — I don't ever encourage anybody to lock in a loss."
See, Peanut program seeks nominees to celebrate its 20th class
About the Author(s)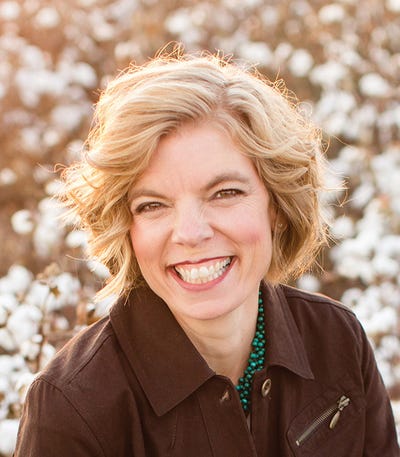 Editor, Southwest Farm Press
Shelley Huguley has been involved in agriculture for the last 25 years. She began her career in agricultural communications at the Texas Forest Service West Texas Nursery in Lubbock, where she developed and produced the Windbreak Quarterly, a newspaper about windbreak trees and their benefit to wildlife, production agriculture and livestock operations. While with the Forest Service she also served as an information officer and team leader on fires during the 1998 fire season and later produced the Firebrands newsletter that was distributed quarterly throughout Texas to Volunteer Fire Departments. Her most personal involvement in agriculture also came in 1998, when she married the love of her life and cotton farmer Preston Huguley of Olton, Texas. As a farmwife she knows first-hand the ups and downs of farming, the endless decisions that have to be made each season based on "if" it rains, "if" the drought continues, "if" the market holds. She is the bookkeeper for their family farming operation and cherishes moments on the farm such as taking harvest meals to the field or starting a sprinkler in the summer with the whole family lending a hand. Shelley has also freelanced for agricultural companies such as Olton CO-OP Gin, producing the newsletter Cotton Connections while also designing marketing materials to promote the gin. She has published articles in agricultural publications such as Southwest Farm Press while also volunteering her marketing and writing skills to non-profit organizations such a Refuge Services, an equine-assisted therapy group in Lubbock. She and her husband reside in Olton with their three children Breely, Brennon and HalleeKate.
Subscribe to receive top agriculture news
Be informed daily with these free e-newsletters
You May Also Like
---