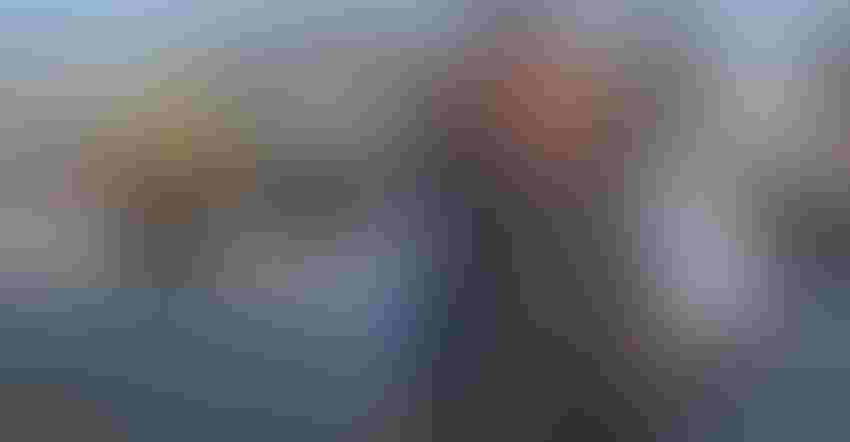 CALLED TO LEAD: Jeff Kippley and his family operate a crop and cattle farm in Aberdeen, S.D. He says policy change is critical to improving crop and cattle markets.
Lura Roti
Jeff Kippley, a small business owner and fifth-generation crop and cattle producer, is running for vice president of National Farmers Union.
"It is my hope to serve Farmers Union through this role, because ultimately, it is my goal to see my children, and the children of other family farmers and ranchers, be able to return to their family operations without needing off-farm income. And I believe Farmers Union, with its grassroots policy, is the organization that will help Congress understand the importance of family farms and ranches," says Kippley, who with his wife, Rachel, have four children on their Aberdeen, S.D., farm.
Kippley sees policy change as key to improving agriculture crop and cattle markets. "Farmers Union is working on policy to impact three areas that will encourage fair markets for agriculture producers," he says. "First, break up corporate monopolies, which impact the cost of inputs when we are buying seed, chemical and fertilizer or our markets when we sell crops, cattle and other livestock.
"Second, country-of-origin labeling. Farmers Union is working to allow consumers to know where food comes from.
"And third, higher ethanol blends, like E30. We see value in implementing policy to support this clean fuel drivers can use today, rather than focus all clean-energy efforts on electric cars of the future."
Kippley currently serves on the National Farmers Union board of directors. To learn more about him and his family farm, visit sdfu.org.
ND soybean farmer establishes endowed professorship
The new Ted Helms Endowed Professorship at North Dakota State University will ensure that soybean breeding research continues to thrive in the state.
LEGACY GIFT: The Ted Helms Endowed Professorship will benefit soybean breeding research in North Dakota. Gathering together are Ted Helms (left), retired NDSU soybean breeder; benefactor and soybean farmer Joel Thorsrud; and Greg Lardy, NDSU vice president for ag affairs.
Joel Thorsrud, a Hillsboro, N.D., soybean farmer, established a legacy gift to endow the soybean breeding position at NDSU in honor of Helms. Thorsrud, a 1973 NDSU alumnus, wanted to make a legacy gift to support the university's agriculture and soybean program. After meeting with NDSU agriculture leadership, Thorsrud learned that the most impactful gift he could make was to endow a professorship.
"I saw how very important it was to develop these varieties that did well in North Dakota," he says. "My association with NDSU and agriculture is very strong. So, I thought that certainly a portion of my estate should go toward agriculture and NDSU."
He says NDSU's soybean breeding program topped his list. "Their No. 1 need was my No. 1 desire, and that was for the soybean breeding program to grow. NDSU has some wonderful ways that we can support farmers and the research that is needed to keep farmers productive and profitable."
Endowed professorships help universities recruit and retain high-quality faculty, expand research, and enrich the academic environment. This endowed professorship will allow NDSU to continue to build on the excellence in soybean breeding established by Helms.
"Dr. Helms' varieties have enabled farmers to thrive in spite of the short growing season, withstand extreme climate settings from drought to flood, and harvest a crop even in the tough years," says Kendall Nichols, North Dakota Soybean Council director of research. "Due to growing global demand, North Dakota soybean acres continue to expand, while offering profitable options for farmers in their planting rotations."
Subscribe to receive top agriculture news
Be informed daily with these free e-newsletters
You May Also Like
---