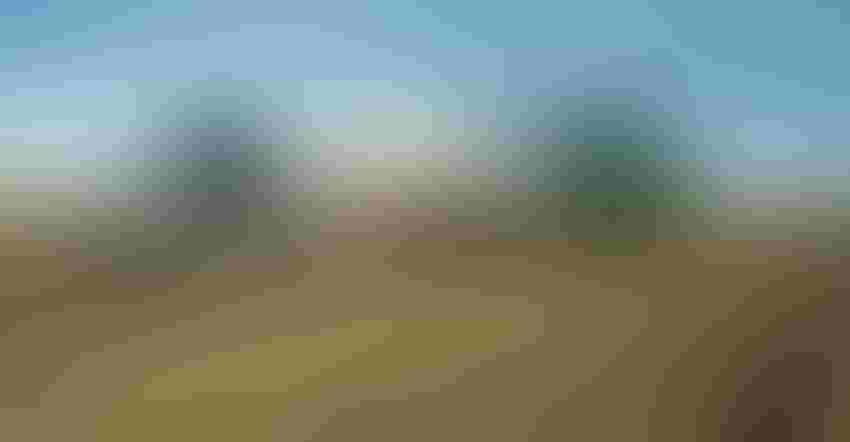 LAND AND BEETS: Acres and Shares is a new brokerage firm specializing in land and sugarbeet stock shares. Farmers must buy shares to sell sugarbeets, shown here being harvested, to American Crystal Sugar Beet Co. and other processing cooperatives.
Jayson Menke has started Acres and Shares LLC, a land and American Crystal Sugar Co. beet stock brokerage. Menke, of Grand Forks, N.D., previously worked for Botsford Qualey Land Co. and Farmers National Co. For more information, visit acresandshares.com or call Menke at 218-779-1293.
South Dakota cattlemen elected to national leadership posts
Bill Slovek, Philip; Gary Deering, Hereford; and VeaBea Thomas, Harrold, were recently selected to serve on the National Cattlemen's Beef Association Promotion Operating Committee. Deering, and Thomas will also serve as directors to the Federation of State Beef Councils along with Laurie Johnson, South Shore, and Becky Walth, Glenham. Vaughn Thorstenson, Selby, was recently appointed to the NCBA board of directors. Cory Eich, Canova; Eric Sumption, Frederick; and Slovek also serve on the board of directors.
Asgrow soybean yield contest winners
Kyle and Stacy Marschke, Alice, N.D., and Travis Olson, Platte, S.D., were state winners in Asgrow's 2018 National Soybean Yield Contest. The Marschkes' entry was 75 bushel per acre. They grew the variety AG17X8. Olson's entry yielded 100.77 bushels per acre. He grew the variety AG1733. Among 56 farmers receiving awards, more than 23 produced yields of more than 100 bushels per acre in the 2018 contest. The Asgrow National Soybean Yield Contest first debuted in 2012. Visit bit.ly/yieldcontestwinners to see all of the 2018 winners.
Sugarbeet tailings to be made into ethanol
A biorefinery that will make ethanol from sugarbeet, pasta and potato processing byproducts is about a year away from opening in Grand Forks, N.D. Red River Biorefinery has contracted with American Crystal Sugar Co. to obtain all of its sugarbeet tailings. It will have the capacity to produce 16.5 million of ethanol. Sugarbeet tailings will account for about 75% to 80% of processing time. Potatoes will make up about 20% to 25%. Pasta byproducts will account for about 1% of the annual processing time.
Sources: Acres and Shares LLC, Asgrow, South Dakota Beef Industry Council, Sugarpub.com
Subscribe to receive top agriculture news
Be informed daily with these free e-newsletters
You May Also Like
---