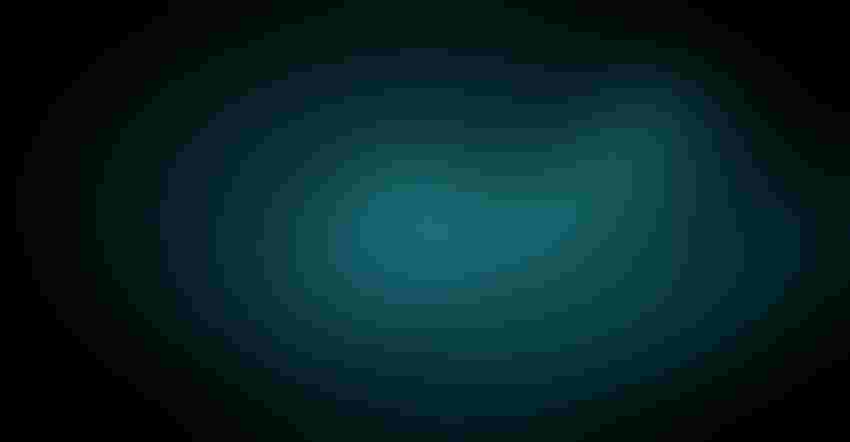 champc/iStock/GettyImages
I have been reading a lot this year how nobody could have forecast the market rally.  Not true. We were one of the few strong bulls going into harvest last season, advising subscribers to store their crops. Our report was very vocal about it. 
It is true that nobody knows what the markets will do, but a good analyst still needs to have an opinion on it.  If you don't put your opinions out there, you certainly avoid any negative backlash because you never have to take a side. However, how would we be serving our farmer clients if we were too afraid to actually tell them what we thought? 
The downside is, we don't always get it right.  And people will be right there to remind you of it. Well, last year we got it right and it is a great feeling for those clients who stored their production as we advised. 
We have noticed that highlighting our prior recommendations was labeled as "bragging." If we acknowledge that our recommendations worked out, then we are boasting. However, if we don't say anything, farmers erroneously assume that we must have missed the rally like everyone else. So we are darned if we do, and darned if we don't. 
I guess if we will catch flack no matter our response, then it might as well be as going on the record for being right. The following are small excerpts of our report telling readers how to respond to market conditions as far back as August. This is a sampling of the clues that led us to last fall's bull market recommendations:
August 25th, 2020: Here is what else is turning bullish…South American weather. The sooner the rainy season starts in Brazil the sooner they can plant soybeans and the sooner they can harvest the better to double crop corn. They can often times get started planting soybeans in Mato Grosso in September. Our climatologist is forecasting a dry September in Brazil and a late start to planting that is La Nina related. What that means is that Chinese access to Brazilian new crop could get pushed back a month meaning they buy another 2 mmts or more here. With a shortened US soybean crop and more Chinese demand, we have a shot at much better soybean prices. My beans are going in the bin too. I think that they will be worth a lot more in February.
August 27th, 2020: I think that corn/soybean prices are going higher for a number of reasons and that crops should be put in the bin. I am not sure that I would believe what is happening to crops if I were not seeing it myself so it will certainly take USDA and the trade time to adjust or accept it. The bottom line is that corn/soybean prices are too cheap and while it may take a while, they should come up out of the hole that they are in. This crop doesn't justify such low prices.
September 3rd, 2020: Large weekly export sales are expected from USDA today. I think that China is just getting warmed up and is ready to buy the US corn/soybean carryover down to pipeline supply again. We are going to be their grain and soybean bin for several months. I think that they are getting a steal at current US prices. All my crops are going in the bin.
October 7th, 2020: I am bullish on corn and soybeans. Our yields here (Iowa) are poor. They were a little better than expected in soybeans but still down, not up, as USDA forecasts them. Corn yields are a big disappointment with light ground and corn-on-corn terrible. They will adjust for acres in the October crop report. Some believe that 550k acres of corn will be unharvested in Iowa because of the derecho. I have pointed out that more acres were harvested for silage which is not counted as grain. Deducting these acres increases the average yield because they are not included in that calculation. I think that private estimates like Informa and FCStone are too high in their estimates. That benefits their end user clients so that they can steal more bushels from farmers at lower prices until the USDA corrects them. Sometimes the USDA is complicit in the theft. Little harvest was done in time for the October crop report but they will have plenty of harvest data for the November report. I think that given the late planting in Brazil that China could clean the US out of soybeans by spring. We have a drought here that frankly would not be surprising to extend into spring. The winter wheat crop is going to try to germinate without moisture how? By next spring corn, soybeans and spring wheat could all be competing for acres. South American farmers plan more acres but the La Nina could nix those plans too. All my crops are going in the bin intended to hold until spring. I am also long December corn from 3.46 and November soybeans from 9.12. End-users are scrambling to tighten basis during harvest. The September stocks report may have overstated stocks.
Matthew Kruse is President of Commstock Investments.  He can be reached at 712-227-1110.
Futures trading involves risk. The risk of loss in trading futures and/or options is substantial and each investor and/or trader must consider whether this is a suitable investment. Past performance is not indicative of future results. Trading advice is based on information taken from trades and statistical services and other sources that CommStock Investments believes to be reliable. We do not guarantee that such information is accurate or complete and it should not be relied upon as such. Trading advice reflects our good faith judgment at a specific time and is subject to change without notice. There is no guarantee that the advice we give will result in profitable trades.
The opinions of the author are not necessarily those of Farm Futures or Farm Progress. 
About the Author(s)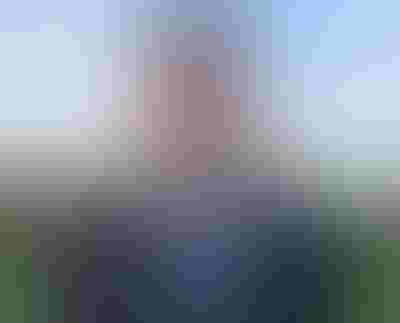 President, Commstock Investments
Matthew grew up farming near Royal, Iowa. In 2002 he co-founded an investment company that purchased and operated Brazilian frontier farmland.  As Chief Operating Officer he lived and worked in Brazil for nearly 14 years, overseeing production of 22,000 acres of soybeans, corn and cotton. He continues to participate in Brazilian agriculture by providing asset management services for institutional investors.  Today Matthew farms in Iowa and Brazil, and holds Series 3, 30, and 31 licenses. He received bachelor's degrees from Iowa State University in Political Science and Communications, then earned his Executive MBA from Walden University.
Subscribe to receive top agriculture news
Be informed daily with these free e-newsletters
You May Also Like
---