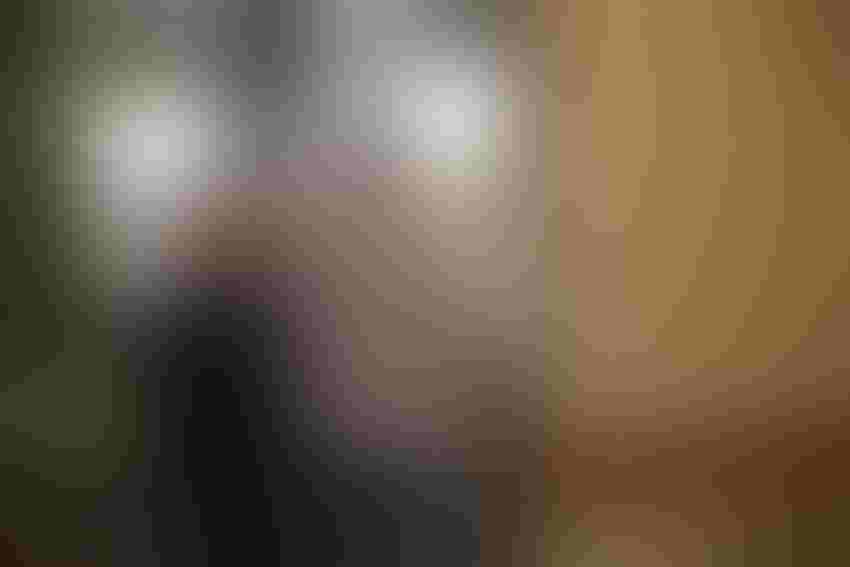 Mary Catherine Cromley, executive director of the South Carolina Corn and Soybean Association, visits with Newberry, S.C. farmer Jimmie Lee Shaw during the South Carolina Corn & Soybean Production meeting at the Santee Civic Center in Santee, S.C. Dec. 14.
John Hart
For 2023, Newberry, S.C. farmer Jimmie Lee Shaw looks to plant more corn and soybeans and cut back on cotton. One thing is certain, Shaw, like farmers everywhere, will face another year of uncertainty.
Shaw was on hand for the South Carolina Corn and Soybean production meeting, organized by the South Carolina Soybean Board and Clemson Cooperative Extension, at the Santee Civic Center in Santee, S.C.  Dec. 14. He joined fellow South Carolinians for an opportunity to plan ahead for the new crop year. Shaw expects less cotton and more corn and soybeans in South Carolina due mainly to lower prices for cotton.
"We're still working out the details for our farm. My corn and soybean acres will be up, and I'll plant a little less cotton than we did last year due to price. I've been looking at the futures market. Right now, the futures market isn't pointing to cotton," Shaw told the Southeast Farm Press in an interview during a break at the Santee meeting.
Shaw farms corn, soybeans, cotton, wheat, and beef cattle in Newberry County. In 2022, he said he saw a generally good, average crop. "Rainfall was not abundant, and with input prices, we didn't make the money we would have liked to make." 
Shaw is concerned about rising input costs again in 2023.
"It looks like everything is up. Seed prices are up, but Roundup is coming down a little bit from last year, which is a good thing. Fertilizer prices are still high. I'm trying to buy nitrogen to top dress wheat, and I'm actually paying more this year than I did last year. We're at risk from the weather. Whenever you have these thin margins due to inputs, and you're relying on the weather to cooperate, then it's reason for big concern," he said.
Shaw is also the new American Soybean Association (ASA) director for South Carolina. He says he looks forward to serving and have an impact on the new farm bill coming up. He says the work of ASA is even more vital in these uncertain times to help farmers deal with trade, pesticide regulations and other public policy issues.
"For this new crop year, we will deal with the hand we're dealt and we will make the best of it. I'm still optimistic for 2023," Shaw said.
At the Santee meeting, Clemson farm business consultant Scott Mickey presented his crop budget for 2023. In short, Mickey sees a squeeze on costs and returns for  the new crop year and he encourages farmers to find the margins they need to be successful.
Fertilizer still expensive
Mickey said fertilizer prices are still going to be expensive in 2023 with no major price decreases expected this crop year.
Mickey noted that in November prices for DAP were still more than $1,000 per ton on average in  South Carolina. Potash was up over $1,000 per ton in November, while urea came down to $750 per ton. He said fertilizer  prices are still higher than they were at this same time last year.
"As I look forward to what our fertilizer costs are going to be in 2023, a lot of it is going to depend on when you bought fertilizer last year. Right now,  the prices are lower than if you bought it in Mach or April. For me to say that your costs are going up, your costs are going down, is really difficult without knowing exactly when you made purchases last year," Mickey said.
As for energy costs, Mickey says propane prices will remain flat to neutral as we move into 2023 while diesel fuel is going to be the  wild card. "I'd like to see diesel come down some more and that would make a big difference in our input costs in 2023."
In his 2023 crop budget, Mickey forecasts just under $600 per acre in direct expenses for dryland  corn to cover fuel, fertilizer, seed, chemicals, and hauling and  drying costs. He also factors $250 to cover the rest of the bills that you want to pay  for out of corn production.
For dryland soybeans, he forecasts direct costs totaling $355 per acre in his budget and $130 per acre in other costs coming from soybeans.
"When I think about that, what all has to come out of that margin, after we sell our crop and  pay our direct expenses, we still have things like liability insurance, any property and casualty insurance you might have, professional  fees, some supplies, property taxes, utilities and land rent," Mickey said.
"Those  costs coming out of this margin. You  want to have some money for family living and income taxes, that would come out of that margin, plus any debt payments on  equipment and real estate. As you are thinking through what do your production costs look like next year,  keep in mind these other costs that need to come out of your budget to make everything flow in 2023," he said.
In Mickey's 2023 crop budget, he shows an operating profit of 30% on "corn and 30% on soybeans. "Out of every dollar I generate, I'm spending about 70 cents on these direct costs," he said.
About the Author(s)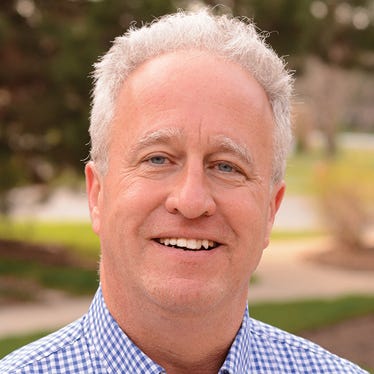 Associate Editor, Southeast Farm Press
John Hart is associate editor of Southeast Farm Press, responsible for coverage in the Carolinas and Virginia. He is based in Raleigh, N.C.
Prior to joining Southeast Farm Press, John was director of news services for the American Farm Bureau Federation in Washington, D.C. He also has experience as an energy journalist. For nine years, John was the owner, editor and publisher of The Rice World, a monthly publication serving the U.S. rice industry.  John also worked in public relations for the USA Rice Council in Houston, Texas and the Cotton Board in Memphis, Tenn. He also has experience as a farm and general assignments reporter for the Monroe, La. News-Star.
John is a native of Lake Charles, La. and is a  graduate of the LSU School of Journalism in Baton Rouge.  At LSU, he served on the staff of The Daily Reveille.
Subscribe to receive top agriculture news
Be informed daily with these free e-newsletters
You May Also Like
---