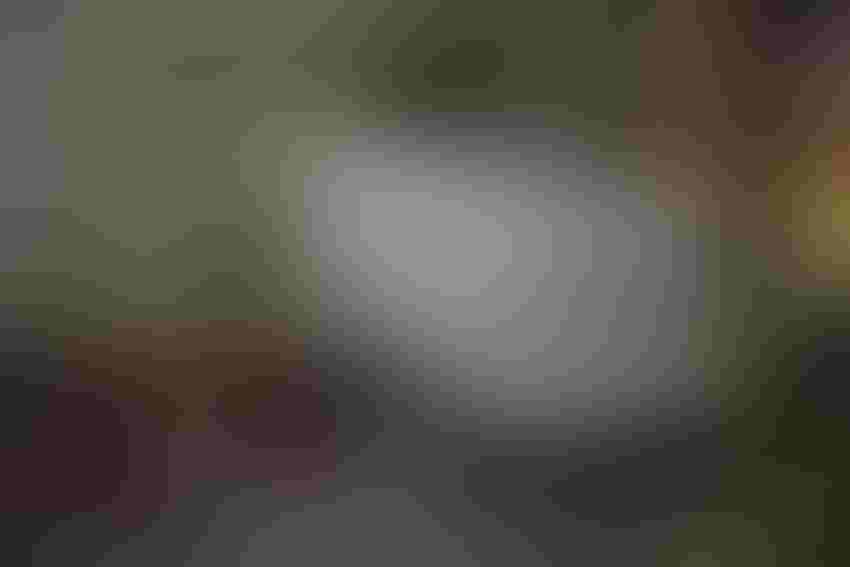 The cotton market remains strong.
Since the end of December 2018, many global markets have recovered and stabilized due to global intervention activities from the world's most influential governments and central banks and other financial based institutions. Global economic weakness emerged in the 4th quarter of 2018, which was followed by a reasonably stable and progressive period of global growth in the first four months of 2019.
That said, this year likely remains a period for rebalancing global currency, bond, equity, and commodity markets as the world's financial engineers attempt to extend global economic growth for a few more years; therefore, one should expect the current global expansion to be followed by another period of global deceleration in the not too distant future or ,said differently, one should expect markets to define trading ranges in the coming months, so consider the following:
Market dynamics and outlook for week beginning April 22, 2019
Soybeans: Near term, soybeans remain in a sideways trading range with a downside bias. The potential trading range is $7.95 to $9.39 per bushel, April 18, 2019 close $8.81 per bushel. Charts B10 to B13.
Corn: Near term, corn remains in a sideways trading range with a downside bias. The potential trading range is $3.05 to $3.78 per bushel, April 18, 2019 close $3.67 per bushel, Charts B14 to B17.
Long Grain Rice: Weather defines final U.S. planted acres, so we wait. My primary trading range presently is July $10.17 to $10.77 per cwt. or $4.58 to $4.85 per bushel, April 18, 2019 close $10.68 per cwt. or $4.81 per bushel, Charts B18 to B20. Global fundamentals are weighing heavy on this market.
Cotton: My primary trading range is .7753 to .8090 cents per pound with an upside bias, April 18, 2019 close .7827-cents per pound, Charts B21 to B24.
Wheat: Wheat now appears to be displaying a downside trading range of $4.17 to $4.82 per bushel with an April 18, 2019 close $4.48 per bushel. We will adjust our estimates as market dynamics unfold, Charts B25 to B28.
Global equities approaching all-time highs
Global equity market performance as measured by the All Country World Index ETF-ACWI, a broad range of international developed equity and emerging market companies, Chart A19B, on April 18, 2019 had a value of 74.13 and is approaching its previous all-time high of 75.94, an amazing accomplishment from its December low of 60.92.   
Emerging global market performance becoming attractive to global investors.
Emerging Markets ETF-EEM, Chart A20, made a high in January 2018 of 50.98, a low in October 2018 of 37.02 and has presently regained upside to 44.56, due to several factors. The dollar's sideways movement has certainly benefited this market.   
S&P 500 approaching all-time highs.
April 18, 2018, the S&P 500 is at 2905, up from the December 2018 low of 2347. The all-time high was in September 2018 at 2941. The S&P 500 could make new all-time highs, but more importantly the index over the next few months likely simply defines a trading range.  
10-Year U.S. Treasury yield
The trend is sideways to down. Presently, the 10-year U.S. Treasury Yield has the potential to revisit the July 2016 low of 1.43. The November 2018 high was 3.24 and presently the April 18, 2019 yield or interest rate was 2.57. Global economic momentum this year will likely remain stable and be defined by government intervention, which will produce periods of strength and weakness in global economic activity; therefore, 10-Year Treasury Yields should remain sideways with a downside bias, Charts A1 to A4.
U.S. Dollar Index
 Sideways remaining in its multi-month range since the beginning of 2019 of 94.64 to 97.67, the dollar is currently at 96.49 on April 18, 2019, which is likely the best near-term expectation. A neutral to lower dollar should be supportive of current U.S. economic activity and global economies in general. This is one key factor limiting the likelihood of a U.S. recession in 2019. Currency imbalance is one of global leadership's biggest challenges, Charts A5 to A8.
$CRB Index: Trend remains sideways to up, April 18, 2019 close 187.13, Range (171.78 to 190.52).
With global deflationary forces remaining problematic, with many of the world's commodities having a supply surplus, and with the ongoing global realignment of the world's currency, bond, equity, and commodity markets limitations to this index's near-term upside remain unless oil prices continue their upward march. Charts B1 to B5.
$WTIC Light Crude Oil: Near term, light crude oil remains bullish, April 18, 2019 close $64.07 per barrel.
This market may be signaling the obvious with its sustained price strength that reflation, due to political compromise, is the order of the day. Charts B6 to B9.
Rice Webinar Video: U.S. Rice Exports Free Trade - Fair Trade, April 11, 2019
Click link: https://bit.ly/2UQAJwz
Riceland Foods, Inc. Senior Vice President of Operations Terry Harris drew on his 43 years of experience in the global rice industry and discussed the challenges the U.S. rice industry faces selling rice in a world increasingly focused on food security, protectionism, and nationalism. Mr. Harris provided an in-depth discussion on NAFTA 2.0, Chinese trade and policy disputes, European Union economic and trade challenges, Brexit, and other issues affecting today's U.S. rice trade.
No Crystal Ball
Since no one has a crystal ball or knows the future, always consult an investment professional or professionals before making investment decisions. The world's greatest speculators, investors and money managers are challenged by today's global business environment.  
Source: Bobby Coats is a professor and extension economist in the Department of Agricultural Economics and Agribusiness, University of Arkansas System, Division of Agriculture, Cooperative Extension Service. E-mail: [email protected]. and is solely responsible for the information provided and is wholly owned by the source. Informa Business Media and all its subsidiaries are not responsible for any of the content contained in this information asset.
Download Slide Show for charts and expanded details, Click Download Link
DISCLAIMER-FOR-EDUCATIONAL-PURPOSES-ONLY
Subscribe to receive top agriculture news
Be informed daily with these free e-newsletters
You May Also Like
---