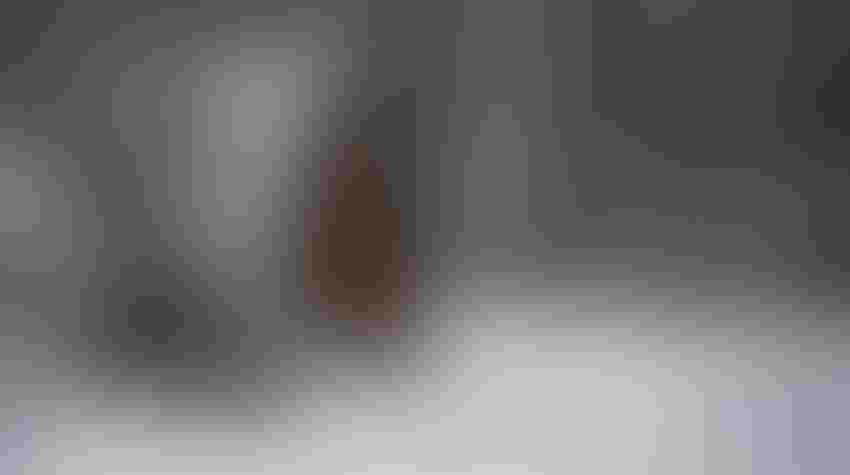 Deep snow covers the meadow at Northern California's Phillips Station, where the state Department of Water Resources conducts monthly manual snow surveys. The 2021-22 season's survey was done Dec. 30.
Jonathan Wong/DWR
The season's first manual snow survey near Lake Tahoe found 78.5 inches of snow depth and a snow water equivalent of 20 inches, which is 202% of average for this time of year.
The California Department of Water Resources' measurements Dec. 30 at Phillips Station, about 90 miles east of Sacramento, followed a series of December storms that continued the 2021-22 water year's robust start.
But California and the West are still in a drought, officials caution.
"We could not have asked for a better December in terms of Sierra snow and rain," said DWR Director Karla Nemeth. "But Californians need to be aware that even these big storms may not refill our major reservoirs during the next few months.
"We need more storms and average temperatures this winter and spring, and we can't be sure it's coming," she said. "So, it's important that we continue to do our part to keep conserving – we will need that water this summer."
Statewide, California's snowpack is 157% of normal for early January but only 55% of its April 1 average, which is considered the peak of snow accumulation.
California has experienced wet Decembers before only to have storms disappear for the remainder of the season. In 2013, the first snow survey provided promising results after a wet December, similar to this year. However, the following January and February were exceptionally dry, and the year ended as the driest on record, contributing to a record-breaking drought.
Water regulators further point to the spring of 2021, when high temperatures, dry soil and evaporation led to a disappointing snowpack runoff.
Around the West
In the Pacific Northwest, Oregon's statewide snowpack was 126% of normal as of Dec. 29, according to the Salem Statesman Journal, and much of Western Washington is near normal in terms of snowpack.
The December storms also dumped much-needed snow in the Intermountain region, with Utah's statewide snowpack surging to 126% of normal by New Year's Eve, according to KSL-TV in Salt Lake City.
More rain and snow will hit the West this week, as upper-level energy and a front were expected to move onshore over the Pacific Northwest overnight Sunday, Jan. 2. Coastal rain and higher elevation snow will develop over parts of Northern California today, Jan. 3, according to the National Weather Service.
The snow will move inland over the Northern Intermountain region into parts of the Northern Rockies by Tuesday morning, while the coastal rain and snow will continue over the Northwest through Tuesday, the weather service predicts. The Cascades will get heavy snow during this period, according to the agency.
The federal Climate Prediction Center foresees greater chances of above-average precipitation in the Pacific Northwest, Northern Rockies and far northern California over the next month.
Subscribe to receive top agriculture news
Be informed daily with these free e-newsletters
You May Also Like
---