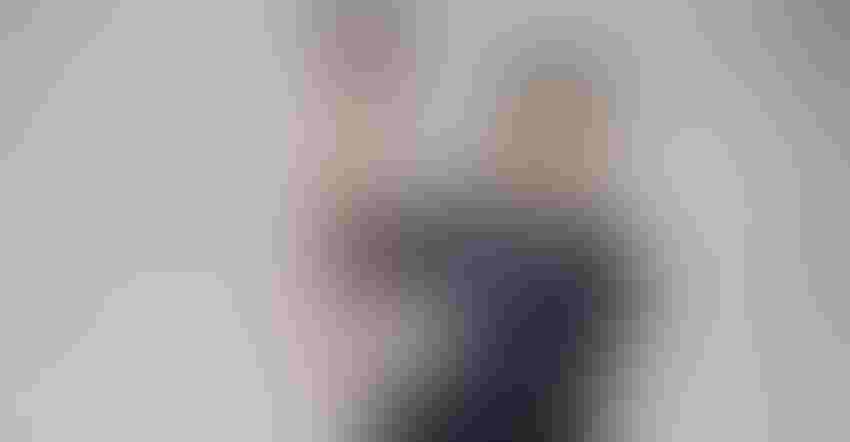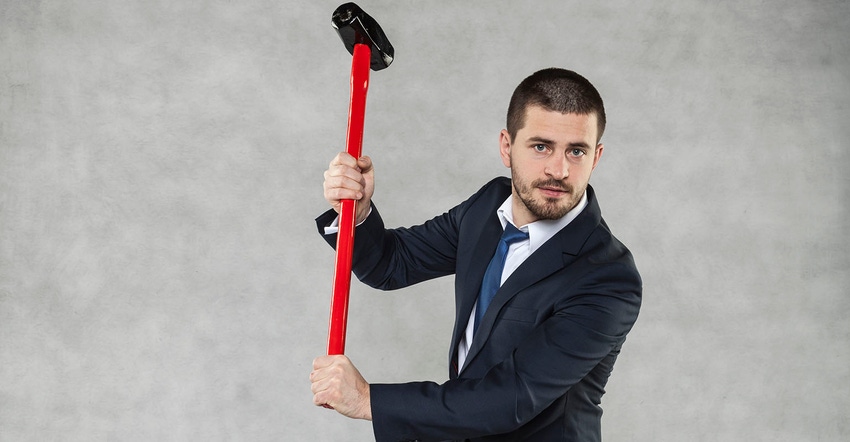 maselkoo99/iStock/GettyImages
Corn and bean markets have had quite a run over the last several months. With corn rallying two and a half bucks while beans were pushing a six-dollar rally, producers have been smiling from ear to year. However, all markets either top or have corrections at some point in time. This past week we were granted a big set-back.
Was this a top in the market or did we simply flush out some of the weak longs?
While we won't know for some time, I have some thoughts as to how we might look at this drop in prices and how we might react moving forward.  
March corn settled the week $5.00 ½, down 31 cents on the week and 34 ¼ cents off the high of the week. Corn essentially closed a penny and a quarter off the week's low, not something most producers wanted to see on Friday.
March beans settled the week at $13.11 ¾, down $1.05 on the week and $1.09 ½ off the high of the week. Beans closed 6 ½ cents off the low for the week.
To say we ended the week on a down note would be fitting in more ways than one.
So, what is going on?
Several things came to mind on Friday, but much of the commentary suggested no major news prompted the sell-off. While weather seems to keep improving in South America, most feel the situation is less-than-ideal, similar to how the U.S. situation is viewed due to drought conditions in the western corn-belt.
China talked of ASF creeping back in late in the week, but most felt it was more of an isolated situation. In all honesty, we didn't see the type of news that would correlate to such a sell-off.
However, when the market reacted poorly to huge export sales of both corn and beans as well as another sales announcement for beans on the morning wire, the market seemed intent on looking for sell stops --and it obviously found them. With panic selling occurring, several corn contracts touched limit down while beans were 60+ lower late in the session.
With this down move, we must remember a couple of things:
First, we're still looking at $5 corn and $13 beans, albeit hanging on a thread.

If we move out of our old-crop, we'll do so at better prices on average than we've enjoyed in almost a decade.

By the same token, new-crop prices for this time of year are the best we've seen in several years and the possibility for spring insurance prices which could guarantee net profits exist for the first time since the early 20-teens.

We can't lose sight of how good prices are, just because the market has sold sharply off the highs.
Hedge your risk
As a farmer, that's your job. Unfortunately, when the market rallies, far too many assume their job is to out-guess the market or in simpler terms, to speculate. Don't go there.
Plenty of producers who should be managing risk have increased their risk by assuming positions they didn't need to have in place. I realize it's much more enjoyable to see a market rally than to see what we experienced Friday. However, it's not like this is the first time we've seen a rally halted (at least temporarily) by a huge sell-off.
For anyone who got sucked into the bullish fervor, don't beat yourself up -- it happens. For plenty of us, though, we must do better. We need to learn from our mistakes, and if we're blessed with a big rally next week, remember what Friday felt like.
The long and short of marketing, from my point of view, is as follows:
If we are figuring our profitability and return-on-investment for our farms on a consistent basis, we're much more likely to sell at least incrementally when the market affords profitability.

If we base our marketing on emotions, we'll feel hand-cuffed whether the market is up or whether it's down.

It's hard to outguess the market, and our emotions certainly get the best of us.
Therefore, as we proceed through what is sure to be a volatile year, do yourself a favor and consistently look at how current prices affect your farm's profitability. If my experience is any indication, it will pay big dividends.   
Reach Matt Bennett at 815-665-0462 or [email protected]
The risk of loss in trading futures and/or options is substantial and each investor and/or trader must consider whether this is a suitable investment. AgMarket.Net is the Farm Division of John Stewart and Associates (JSA) based out of St Joe, MO and all futures and options trades are cleared through ADMIS in Chicago IL. This material has been prepared by an agent of JSA or a third party and is, or is in the nature of, a solicitation. By accepting this communication, you agree that you are an experienced user of the futures markets, capable of making independent trading decisions, and agree that you are not, and will not, rely solely on this communication in making trading decisions. Past performance, whether actual or indicated by simulated historical tests of strategies, is not indicative of future results. Trading infromation and advice is based on information taken from 3rd party sources that are believed to be reliable. We do not guarantee that such information is accurate or complete and it should not be relied upon as such. Trading advice reflects our good faith judgment at a specific time and is subject to change without notice. There is no guarantee that the advice we give will result in profitable trades. The services provided by JSA may not be available in all jurisdictions. It is possible that the country in which you are a resident prohibits us from opening and maintaining an account for you. 
The opinions of the author are not necessarily those of Farm Futures or Farm Progress. 
Subscribe to receive top agriculture news
Be informed daily with these free e-newsletters
You May Also Like
---