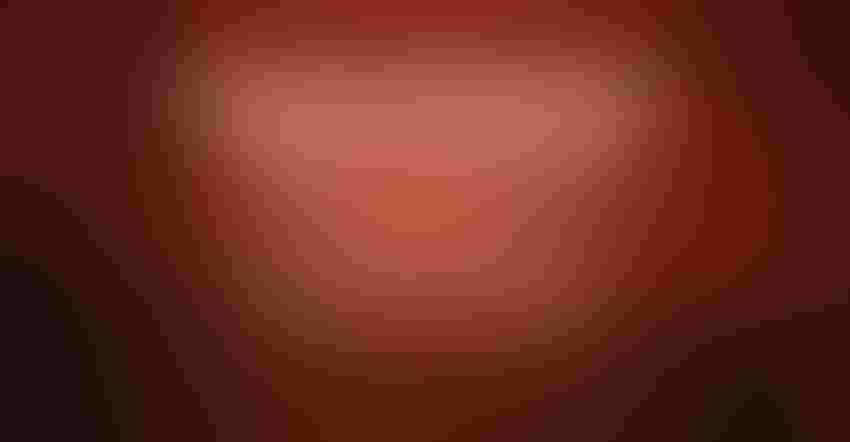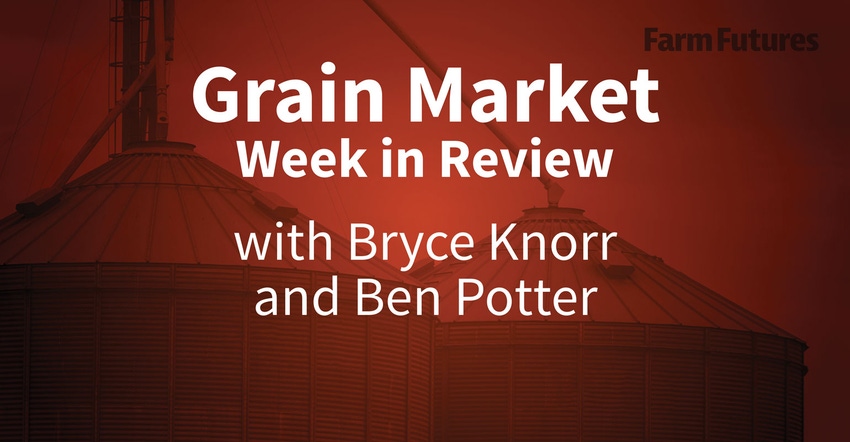 Missed some market news this week? Here's what Bryce Knorr and Ben Potter have been following this week.
Morning audio
The war of words between China and the U.S. continued over the weekend, with both sides digging in for what looks like an extension of tit-for-tat new tariffs. Markets sold off overnight as a result. Stocks in China and the U.S. slipped, while soybean futures plummeted to new contract lows. A brief dry spell in the Midwest doesn't look like it will last long, with wet conditions perhaps lasting through the first week of June.
The U.S. trade war with China dominated most markets around the world over the past week. But with no action likely on tariffs until next month, traders finally turned their attention to the issue that's most important for farmers right now – delays planting 2019 crops. With just 30% of corn fields seeded it's highly unlikely enough ground will be covered in the next week to avoid a setback to corn's production potential.
While other markets sputtered overnight, the rally in grain futures kept going. Some of the gains came from funds covering massive bearish bets but open interest isn't down much, suggesting end users may also be booking needs after the recent plunge to very oversold conditions. This week's brief window for planting may close by the weekend, putting up to a billion bushels of corn production potential at risk.
Farmers in most parts of the Corn Belt got back in the field this week, enjoying drier and warmer weather. But more storms are headed to the growing region that should keep progress well below normal levels, lowering corn yield potential. Water levels are also lower, at least for now, allowing traffic to move on the upper Mississippi River. Most of the movement so far is going up river, which could help strengthen basis as empties are refilled.
Grain markets headed in different directions overnight, with the two major themes of 2019 in play – weather and trade. Corn continued its rebound as more storms rumbled across the Plains and Midwest, bringing a week of planting progress to a halt this weekend in many areas. Soybeans headed the other way, losing ground after rhetoric in the trade war between the U.S. and China heated up, making new negotiations more unlikely until President Trump and President Xi of China talk on the sidelines of the G-20 summit, which isn't until the end of June.
Feedback from the Field
Though progress was made in the field last week, it was fleeting, according to farmers posting comments on Feedback from the Field. Most areas received at least a half-inch of rain on top of already wet fields, and for many totals topped 2 inches or more. Producers planted only 6% more of their corn and 5% more for soybeans. If those averages hold in this Monday's Crop Progress report from USDA it would show just 29% of corn planted nationwide, with soybeans at 11%.
USDA market news
Anyone looking for bullish news in the latest USDA weekly export inspection re-port, out Monday morning, need look no further than wheat inspections, which reached a marketing-year high for the week ending May 9. Corn and soybeans posted more mediocre results but stayed within the range of trade expectations.
May is nearly halfway over, but the 2019 corn crop has a long way to go to get into the ground, according to the latest USDA Crop Progress report, out Monday afternoon. Just 30% of this year's corn crop has been planted as of May 12, according to USDA.
Another round of USDA export sales is in the books, and the latest report, covering the week ending May 9, didn't contain any market-shaking data.
Market recaps
Grain futures are mixed this morning as the market faces a key inflection point. Monday's Crop Progress report should show far less corn planted than normal. At the same time, there's been even less progress this week in solving the trade dispute between the U.S. and China. Rhetoric from China ratcheted higher overnight, sending stocks and soybeans lower. Storms spread from Montana to Maryland kick off what could be a wet two weeks for much of the country.
With a late-planted U.S. corn crop and more soggy weather on the horizon, corn found footing to climb another 1% higher Friday, reaching the highest levels since January. That optimism didn't stretch to soybeans, which tumbled more than 2% lower today after traders expect a big acreage shift as spring planting progresses. Wheat finished the session narrowly mixed on some technical maneuvering.
Outlooks
Corn outlook - Short-covering rallies don't last long as a rule. Three, maybe five days is normally it. Right on cue, the corn market's rebound ran out of gas on Monday after touching targets on both old and new crop charts. Still, while futures may need a breather to digest gains, I don't think three days is enough to get rid of a lot of shorts that still may be ready to bolt if given a chance.
Soybean outlook - The outlook for soybean prices looks lousy. Don't expect to make money from the market in the year ahead. But crop insurance and government programs should give most growers a very good chance at making some money.
Wheat outlook - With the 2018 marketing yet set to end May 31, there's a whole new set of numbers to watch as the wheat trade turns its focus squarely to new crop. USDA May 8 issued its first monthly estimates of 2019 production, supply and demand for the U.S. and the world, and also released its first survey-based estimate of winter wheat production.
Fertilizer outlook - The turbulent spring of 2019 continues to wreak havoc on farmers' planting plans, and the weather's having just as much influence on the fertilizer market too. As the window for corn planting closes, some farmers must shift nitrogen sources or crop choices.
About the Author(s)
Subscribe to receive top agriculture news
Be informed daily with these free e-newsletters
You May Also Like
---