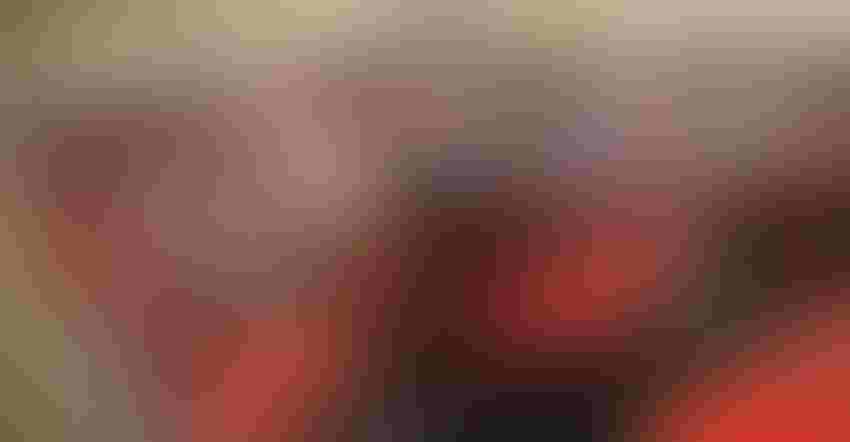 Those attending the 2019 Mid-South Farm and Gin Show will have a unique opportunity to hear an expanded, in-depth analysis and outlook for the global cotton market. The Ag Update Seminar, scheduled for Friday, March 1, at 8:30 a.m. in the Cannon Center Stage at the Cook Convention Center, will feature Joe Nicosia, head of Louis Dreyfus Cotton Platform, who will headline the session and provide his insight into the global cotton market.
"We're honored to welcome Joe back to this session, and we know those who grow or have an interest in cotton will be anxious to hear his take on where we've been over the past year, and what's likely to happen in 2019," says Tim Price, show manager.
A group of renowned cotton industry experts will be integrated into the Ag Update Seminar, which in previous years was held later in the day. The panel, part of the regular Ag Market Network broadcast, will include Dr. O.A. Cleveland Jr., Mississippi State University economics professor emeritus and global cotton market analyst; Dr. Jarral Neeper, president of Calcot; Kip Butts, senior cotton analyst for Informa Economics; and Pat McClatchy, executive director of the Ag Market Network. The show will discuss the latest outlook for cotton prices. "This is a unique opportunity for attendees to hear the leading analysts in one seminar as they offer the latest information on the cotton industry and market — it's a must-attend event," Price says.
The Ag Update Seminar is just one of many educational sessions slated during the show, to be held March 1 and 2 at the downtown Cook Convention Center in Memphis. University and Extension specialists will have exhibits and educational material throughout the show, and a special rice marketing seminar is scheduled for Saturday, March 2, at 1:30 p.m. The show also features new equipment and machinery, technology, services, and innovation.
Attendees will also be able to watch Ag Launch Startups, a showcase of some of Ag Launch's most innovative ag tech entrepreneurs from across the country.
Sponsored by Southern Cotton Ginners Association and Foundation and Delta Farm Press, show hours are 9 a.m. to 5 p.m., Friday, and 9 a.m. to 4:30 p.m., Saturday.
Price notes that the convention center is undergoing renovation, which will alter the traffic flow pattern for showgoers. Exhibits will be located throughout the convention center, on adjacent outside spaces, and in tents on adjacent streets. "We're working with the convention center to ensure ample signage to help attendees move through the exhibits and find those businesses they want to connect with," he says. "Attendees can also access traffic flows, maps, and other location assistance via the mobile app, which is downloadable through app stores."
He encourages attendees to pre-register online to speed up the onsite process. "If you're planning on attending, visit our website (www.farmandginshow.com) and click on "Attendee Registration." Follow the instructions, and when you get to the show, staff will help you print your nametag and you'll be ready to go.
Those who register by Feb. 14 will be eligible for a $1,000 cash prize. "We not only give away cash prizes for online registration, we're giving away thousands in cash prizes at the show," Price says. "Additionally, many exhibitors give away prizes throughout the show. We think there are many reasons to attend the show — educational opportunities, the chance to see the latest in innovative technology and services — and the opportunity for cash prizes is just an added bonus."
Subscribe to receive top agriculture news
Be informed daily with these free e-newsletters
You May Also Like
---