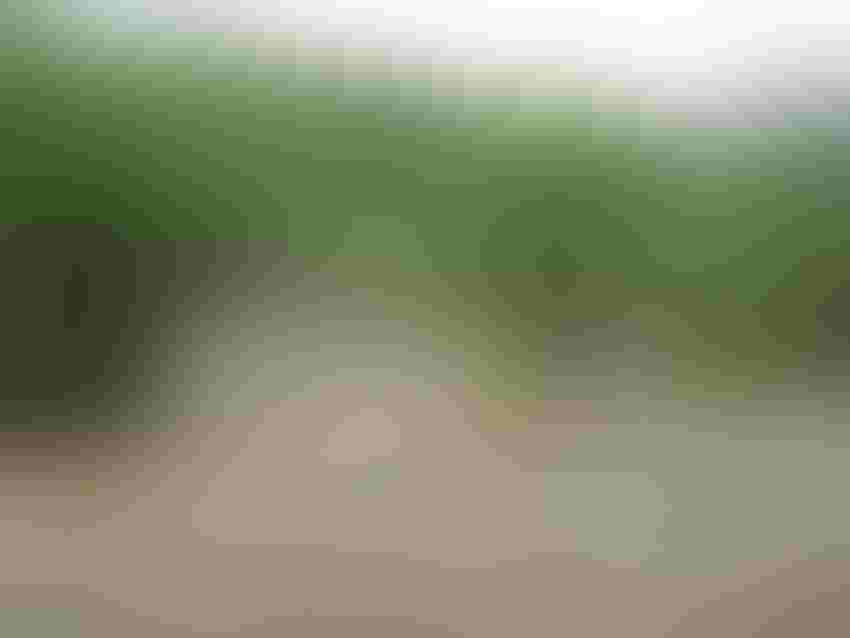 Arkansas row crop farmers who awoke Sunday to lakes where their newly planted fields had been will be enduring a nail-biting week to see how fast the water recedes, and how much new rain might fall Wednesday (May 3), all the while bracing for the avalanche of water heading toward the Gulf of Mexico from parts north.
The storms are blamed for seven deaths in the state. On Sunday, Gov. Asa Hutchinson declared a state of emergency for Arkansas.
During the weekend, Extension agents and faculty with the University of Arkansas System Division of Agriculture used social media to show the power of the Friday-Sunday storm system. There were full rain gauges, highways that looked like muddy rivers and fields whose fledging crops were buried by water.
The National Weather Service at Little Rock reported that 24-hour totals through 7 a.m. Sunday included "a whopping 8.50 inches at Savoy (Washington County), 7.85 inches at Guy (Faulkner County), and 7.82 inches at Georgetown (White County)."
More rain is expected Wednesday and Thursday, with amounts ranging from .5 to 1.5 inches, the weather service said Sunday night.
Heavy rain in Missouri and along the Ohio River Valley is expected to cause more flooding as it drains along various tributaries of the Mississippi River. Flooding along the Black River at Pocahontas was forecast to rise to record levels by Friday.
Is there flooding in your area? Send us your photos of the flood to [email protected].
Getting to the field
"The biggest problem right now is even getting out to survey damage," Chuck Capps, Desha County Extension staff chair for the Division of Agriculture, said on Sunday. "Trees are down over flooded-out roads; then turn rows and even some county gravel roads are too wet to even get ATV's on."
High winds blew away irrigation well sheds near McGehee.
Jackson County Extension Agent Matthew Davis said some fields may have to be replanted.  "At the current rate of water, I would assume all the land acreage on Arkansas 14 that runs along White River towards Oil Trough will have to be replanted if water doesn't get off quickly."
"I'd say we could have 20-30 percent of our planted acreage that could need to be replanted if water stays on too long," he said.
It's a painful prospect in a spring that saw Arkansas farmers putting seed into the ground at rates much higher than the five-year averages for some crops.
"Some producers erred on the side of caution and didn't have any of their (river) bottom ground planted," Davis said. "But along the White River basin, there was a lot of acreage planted."
The wet and overcast conditions could also produce an uptick in yield-robbing diseases even if the crop does survive the flood.
"Typically, most crops can handle 12 to 24 hours of standing water," said Keith Perkins, Lonoke County Extension staff chair for the Division of Agriculture. "However, I am not sure how long water is going to stand on some fields. All we can do is evaluate the stands once the water recedes. 
Perkins said famers "shouldn't be in a hurry to make any rash decisions. We are still early enough to replant and not suffer any yield loss on replants."
Subscribe to receive top agriculture news
Be informed daily with these free e-newsletters
You May Also Like
---