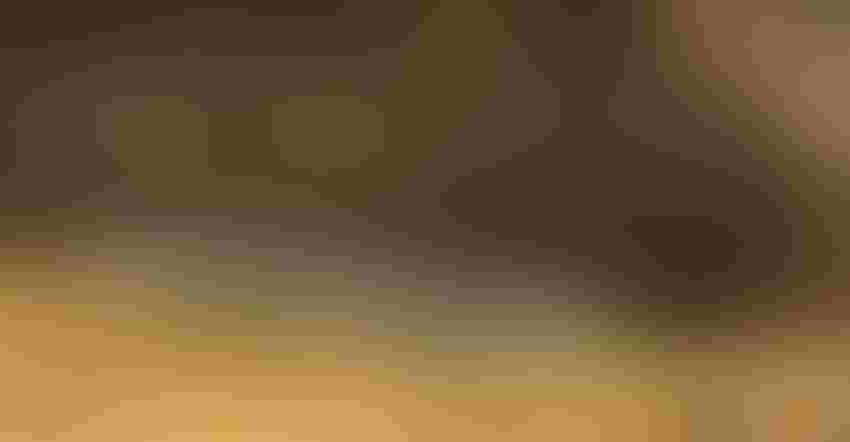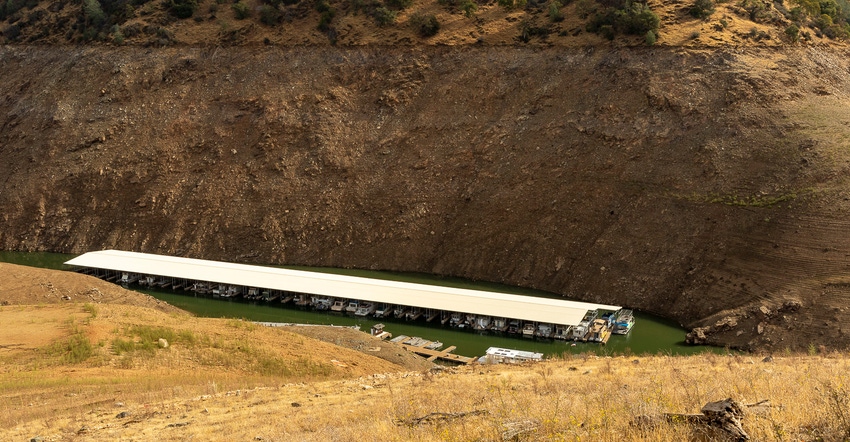 Lime Saddle Marina was forced to close to the public this summer as the water at Lake Oroville fell below the boat launch capabilities. Some houseboats remained on the lake, while others were dry docked.
Todd Fitchette
There's a climate scientist at UCLA that those in charge of water policy might want to follow more closely.
Several months ago Daniel Swain, the climate scientist, was part of a webinar hosted by the University of California on climate change. Swain spent a good hour talking about the possibilities of wide swings between climatic want and plenty. While Swain did not predict this event, or suggest specifics related to the La Nina conditions said to be affecting the West Coast, he did point to conditions that we saw in late October.
The atmospheric river firehose that set up over the weekend of Oct. 23-24 was aimed predominantly at northern California with the heaviest of rains reported in the North Bay and Sacramento region.
Rainfall records were rewritten across northern California in late October. In one 24-hour period downtown Sacramento reported nearly 5.5 inches of rain. Stockton recorded 2.59 inches in the same period and Oroville saw 4.14 inches of rain at the same time. Blue Canyon at just over 5,000 feet elevation between Sacramento and Donner Pass had 10.56 inches of rain, according to the National Weather Service.
All this rain started a positive trend for storage but could have detrimental impacts on water quality as wildfires destroyed those watersheds. Just before these storms hit, I traveled through the Feather River Canyon, near where the Dixie Fire started. I wound up at Lake Oroville, where I shot some photos of the reservoir at its lowest level since the lake began to fill after Oroville Dam was constructed in the late 1960s.
According to the California Department of Water Resources, Lake Oroville bottomed out on Sept. 20 at 271.3 feet below full pool. You may recall the reservoir overflowed in early 2017 after the main spillway failed during a similar atmospheric river event.
Not much had changed by the morning of my visit to the reservoir on Oct. 19. At that time just over 790,000 acre-feet of water was being stored behind Oroville Dam, or about 22% of its designed capacity.
It's amazing the difference a few days makes. By the end of the same week, an atmospheric river rain event added over 90,000 acre-feet of water to the reservoir. This still pales in comparison to the 2017 event that caused the lake to overflow. During that storm more water flowed into Lake Oroville in five days than was contained in the reservoir the day of my visit.
Lake Shasta, the large Central Valley Project reservoir about 75 miles north of Lake Oroville, appears to have bottomed out on Oct. 21 at just over 967,000 acre-feet of total storage, or about 21% of its designed capacity. Since then, rain in that region added about two feet of elevation to the reservoir.
The good news is these reservoirs can respond quickly to significant and sustained rainfall. The bad news is state and federal regulators can quickly squander that storage because of rules and regulations that favor poor public policy.
If Swain's predictions hold, the recent flush of heavy rain could quickly end, plunging us back into severe drought. He suggests that under climate change models, that these epic rain events can come and go within the normal rainy season. In other words, it's still way too early to get excited about the end of the drought.
Subscribe to receive top agriculture news
Be informed daily with these free e-newsletters
You May Also Like
---