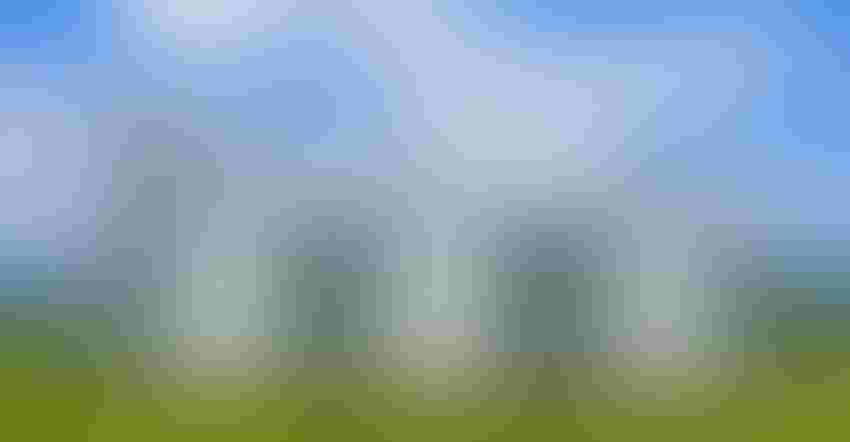 STEPS TO SUCCESS: The most important consideration of creating a marketing plan is understanding the specific needs of your operation.
Larina Marina/Getty Images
"Well, I'll just wait and see" is a common refrain heard when it comes to decisions about pricing commodities. Many producers I visit with often have goals to "understand" marketing or "do better" on prices.
After all, it makes a big difference for the bottom line of any farm or ranch, so it's a natural starting point for boosting profit.
Producers are faced with a variety of challenges when it comes to marketing commodities, and price volatility is typically at the forefront. Major market events and local basis can change the price risk factor and often cause hesitancy when it comes to contracting. Top that off with the complexity of which pricing tools to use and when, and it all leads to a perfect storm. Studies have shown when people are faced with too many options, along with uncertainty, they will more likely avoid making any decision.
Developing a plan plays a crucial role in avoiding the pitfalls of a wait-and-see approach to marketing. It's often been said that failing to plan is planning to fail. This is true in marketing. Often, taking the wait-and-see approach results in lower average prices.
A common characteristic of successful farms is writing and executing a marketing plan.
It would be nice to tell you there is one blanket solution for marketing, and if you execute unwavering discipline, you will make a profit. Unfortunately, marketing cannot be a one-size-fits-all approach. Your marketing plan needs to be unique to your farm. 
Just like goal setting, marketing plans should be SMART — specific, measurable, attainable, realistic, and timely. A plan that sets out to get the highest price possible is vague.
Setting a specific range of prices based on your cost of production will help narrow your focus to what's important.
A step at a time
Over the years, I've tried to instill good decision-making into my students, both on-campus and through the farm management education program. It takes a lot of thought and discipline to develop and execute a marketing plan.
I've outlined some of the common characteristics of successful marketing plans that we discuss in classes and meetings:
1. Know your cost of production. Research studies have shown that farmers tend to overestimate grain prices and underestimate the amount of price risk they are exposed to. The best way to avoid this skewed perception of risk is to understand your cost of production. Is $6 per bushel a good price? The answer depends on how much it costs you to produce that bushel.
Without knowing the cost of production, you are basically gambling on whether the commodity you are producing is going to have value. So, you will overestimate what you think you need to receive and underestimate the risk involved in waiting for that overestimated price.
2. Write it down. Putting pen to paper and outlining your plan will provide you with some accountability. Sample marketing plans can be found throughout several state Extension services. These sample plans may not be tailored to your specific needs, but they could be a good starting point for you.
It is suggested to look at several options and include the things that work well for your farm. Don't be afraid to look back at last year's plan and evaluate what worked and what didn't. Your plan can be dynamic and should be ever evolving to fit your needs over time.
3. Be specific. The questions of how much to sell for, at what price and when need to be outlined in your plan. A vaguely written plan might prescribe selling when the price gets to $7 per bushel, but at how much? What if the price doesn't get to $7? What will you do then?
Make sure to set a specific price range for when you would be comfortable selling. This again ties back to knowing your cost of production. You may have an acceptable price in mind for $7 wheat, but you'll sleep better knowing that if you need to sell at $6.25 and the cost of production is $6, your costs still can be covered.
4. Understand local basis. It is important to have a world view of commodity markets. Trade deals, international conflicts and drought in other parts of the country and world do impact prices of commodities. This ultimately impacts the futures markets and trickles back to producers.
However, we sell in local markets, so understanding what factors into your local basis will give insight into the how, why and when it moves. Basis tends to be seasonal, so if you are regularly tracking basis in your local cash market, you'll have a good expectation about what changes you will see throughout the marketing year. 
5. Ignore FOMO. This is the art of marketing more than that science. We can practice all the aforementioned things. But that doesn't mean you won't experience the "fear of missing out." Farmers tend to hang on to grain too long because they believe prices will increase. Often, they wait longer than they should for price increases, and it turns into next year's marketing problem.
Don't forget what your cost of production is as you evaluate prices. You can always sell some today and reserve a little for later if you think the price will increase. This strategy might help curb your FOMO.
Burbidge is a North Dakota Farm Management Education Program instructor in Bottineau and an adjunct instructor in ag management at Dakota College. For more information on the program, visit ndfarmmanagement.com, or contact Craig Kleven, state supervisor for agricultural education, at [email protected] or 701-328-3162.
Subscribe to receive top agriculture news
Be informed daily with these free e-newsletters
You May Also Like
---