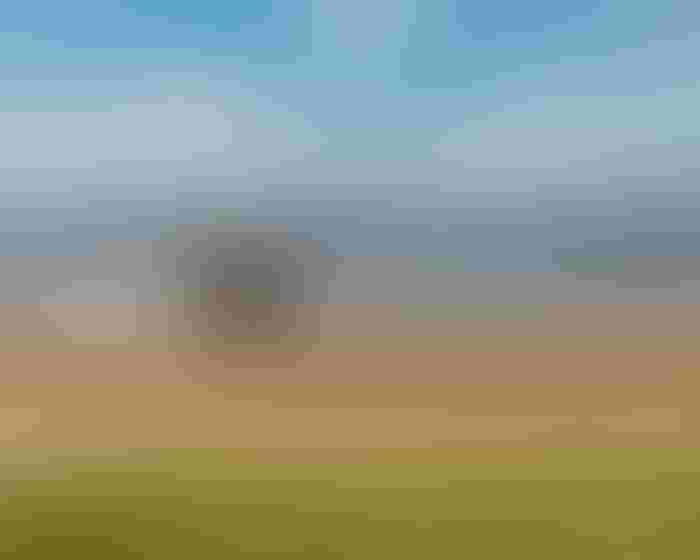 Flooding along the Mississippi River has damaged grain bins and farm buildings, which is revealed as flood waters recedeJJ Gouin/iStock/Getty Images Plus
Every year brings its own bevy of weather-related challenges, but farmers will no doubt remember 2019's particular brew of troubles for many years to come. And anyone who thought that 2019 had a lot of head-scratching weather had those suspicions confirmed upon the release of NOAA's National Climate Report, out January 14.
NOAA's overview of the report showcases some of the weather lowlights for 2019, which held more than its fair share of anomalous events. The trouble started out west, with Flagstaff, Ariz., buried under nearly three feet of snow in February, which was the largest single-day snow it had ever seen.
Next, record flooding along the Missouri, Mississippi, Platte and Arkansas rivers started in March and stretched all the way to June. That sustained flooding led to historically late-planted crops across much of the Midwest. That, along with ample rainfall elsewhere across the U.S., created the smallest drought footprint on record, with just 2% of the country affected last April.
In July, Hurricane Barry and several subsequent tropical storms pummeled parts of the South with devastating winds and flooding. Then, in early September, Hurricane Dorian caused millions of dollars in damages from Florida to North Carolina. More than 1,500 tornadoes also raked across the country last year.
All told, NOAA tracked 14 separate billion-dollar disasters in 2019, making it the fifth consecutive year with at least 10 such events.
Nationwide, 2019 was the second-wettest year on record (coming in 0.18 inches less than 1973), but a look at state-by-state data offers some additional nuances. For example, 12 states – mostly in the Southeast, Southwest and West – had near-average precipitation last year. Washington even saw its ninth-driest year on record.
On the other end of the spectrum, five states in the Northern Plains and upper Midwest had the wettest year on record last year, including North Dakota, South Dakota, Minnesota, Wisconsin and Michigan. Several other Corn Belt states also had near-record rainfall in 2019.
The Northern Plains also saw relatively cooler-than-average temperatures last year. South Dakota was the biggest anomaly here, notching its 12th-coldest year on record. But areas east of the Mississippi River were much warmer, with Georgia's and North Carolina's average temperatures at record highs. Nationwide, 2019's average temperature rank beat out 91 of the last 125 years at 52.7°F.
Click here to read NOAA's National Climate Report.
Subscribe to receive top agriculture news
Be informed daily with these free e-newsletters
You May Also Like
---