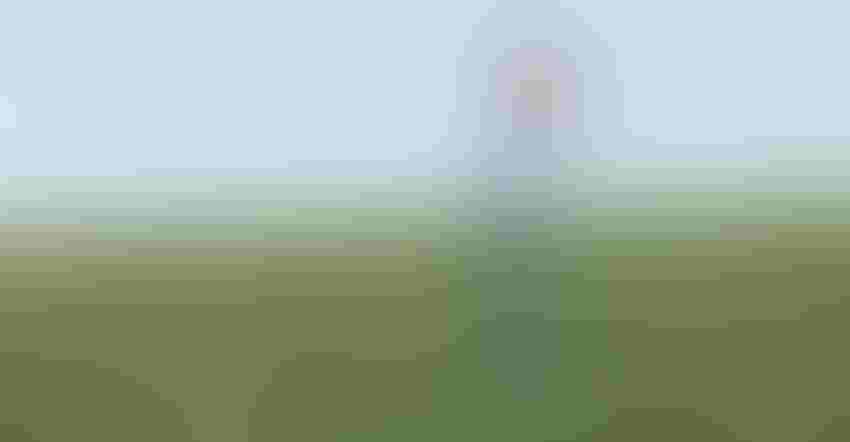 Soil moisture monitor system in a field near Lubbock, Texas.
NRCS-LUBBOCK
Farmers who depend on irrigation for crop yield stability understand the need to use water as efficiently and as economically as possible.
Fuel costs, labor, and equipment all factor into irrigation budgets. The declining aquifer in many areas of the Southwest also plays a role in long-term irrigation management.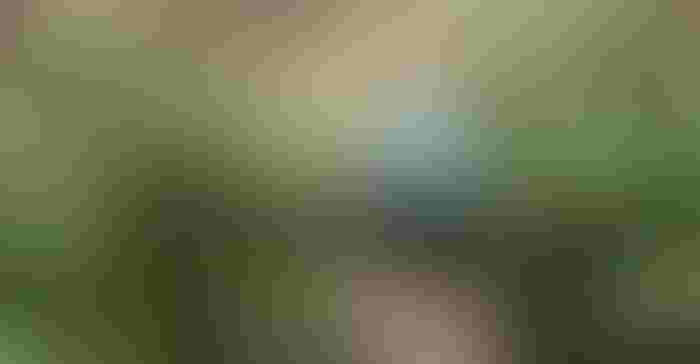 Soil moisture probe. (Photo by NRCS-Lubbock)
Technology, including soil moisture sensors, offer producers an opportunity to improve irrigation water management.
But is the technology cost-effective?
"It depends," says Texas AgriLife Extension Engineer Dana Porter.
Crop options, soil conditions, and other factors may affect return on investment for soil moisture sensors, Porter says. She suggests five areas to consider when deciding if this technology is a fit on a farm.
1. Will sensors save the cost of running an irrigation system?
If a producer has been over-irrigating, the data from a sensor could be useful to make an informed decision that it is OK to reduce irrigation application rates during part of the season, thereby reducing pumping costs.
Texas AgriLife Extension Engineer Dana Porter (Photo by Robert Suddarth Photography)
If producers can delay irrigation or stop watering earlier, using data they can trust, they may save $5 or $10 per acre in water pumped. That can pay for sensors.
Savings also depend on crop, growth stage and soil type. Some soils hold more water than others. Sandy soils do not hold much, so they offer less opportunity to delay irrigation. Clay loam and a good crop root system provide a little more wiggle room.
Also, toward the end of the season, look at the weather. A year ago, freezing temperatures in September meant the growing season was over. That's not the case this year.
You need enough water to carry the crop to maturity or harvest. How much remains in the soil? Do a little math. Will one more irrigation be necessary or do you have enough to finish? With sensors, that's easier to figure.
2. Yield losses.
Either under-irrigating or over-irrigating may negatively affect crop yield. Data-informed irrigation decisions can help reduce those yield losses. Producers with large acreage to manage might not have resources to physically test their fields for moisture. They can cover more area with sensors. Most soil moisture sensors with telemetry capabilities can feed information to computers or other smart devices, increasing efficiency.
3. Accuracy counts.
If the sensors are not accurate, not calibrated correctly, or if they are sited poorly, the information they provide may be unhelpful or even misleading. Incorrect data can be worse than no data.
Install sensors, take soil samples, and calibrate at the same time. We do that in research, or we use a calibrated neutron probe to compare. Farmers need to understand, out of the box, sensors may have a calibration curve, but the sensor is not really calibrated. It's important early on to crosscheck physically and make certain the sensor has good soil contact.
Also, make certain to place the sensor where soil is representative of the whole field. Even the most expensive sensors may not give accurate numbers for a specific field if they're not sited properly.
Make sure to crosscheck, especially early on, to assure the information is good.
4. Confidence in the numbers.
As producers gain experience, they begin to trust that the numbers are accurate. When using sensors for the first time, it's a good idea to dig into the soil, see for yourself what the moisture profile looks like. With more experience, growers become more confident.
5. Cost-Share.
If producers use sensors as part of a cost-share program (USDA-NRCS EQIP program, for instance), they could get assistance with the system cost or get payments on a per-acre basis for using the data for irrigation scheduling.
Cost share will help pay for itself pretty quickly. Check with NRCS. The system must be telemetry capable, able to tie into a computer. Computer technology and data acquisition have improved significantly.
Porter reiterates that moisture sensors offer growers an opportunity to fine-tune irrigation systems, save money, and conserve a precious resource. But success with any technology depends on accurate installation, timely use of data and confidence in the numbers.
"Bad data is worse than none," she says.
See Part 1 of this four-part series: TAWC, on-farm projects test water management tech
Subscribe to receive top agriculture news
Be informed daily with these free e-newsletters
You May Also Like
---