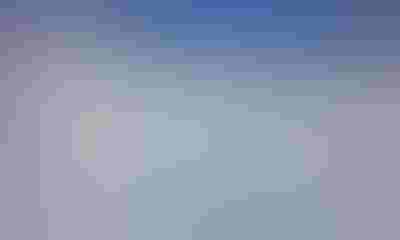 Part of the calibration process on a yield monitor is calibrating it for moisture readings. At least that's what operator's manuals say you are doing. Calibrating it for weight is a separate process.
Related: Why calibrating yield monitors pays
Bob Nielsen, Purdue University Extension specialist, says the moisture calibration on most yield monitors he has worked with is not really a calibration at all. Instead, he says it is a one-time correction for moisture. The weight calibration is a true calibration process, where you run several 'loads' at varying speeds or conditions so the monitor knows how to respond to different pressures on the sensor in the clean grain auger.

Enter moisture adjustment: Once you measure moisture on a grain tester, you can enter the value you believe is correct in the yield monitor program. It will adjust plots harvested based on that adjustment.
If you watch someone calibrate, they may weigh off four or more passes, each called a load, into a grain cart with scales before using the information to allow the program inside the yield monitor to calibrate itself. However, they may only take moisture on the first couple for samples.
Once they compare the moisture content they are getting with an accurate grain moisture portable sampler in the field to the combine yield monitor moisture reading, they make a decisions. Does the yield monitor moisture setting need to be adjusted? If so, does it need to be adjusted higher because it is reading drier than the actual value as achieved with a grain moisture tester, or does it need to go the other way?
The problem Nielsen says, is that since it is a one-time change, if grain moisture actually changes throughout the field, the results may be affected more than you might think. In a recent plot, the moisture difference was about 2.5 points between hybrids. Not recalibrating weight and moisture for the second hybrid could have affected results and accuracy of the monitor, he notes.
Related: Corn hybrid type may matter on yield calibration
Why don't instructions include calibrating for moisture in a more complete way? Nielsen says he is not sure – he only knows that most instructions talk about a one-time moisture calibration.
Subscribe to receive top agriculture news
Be informed daily with these free e-newsletters
You May Also Like
---