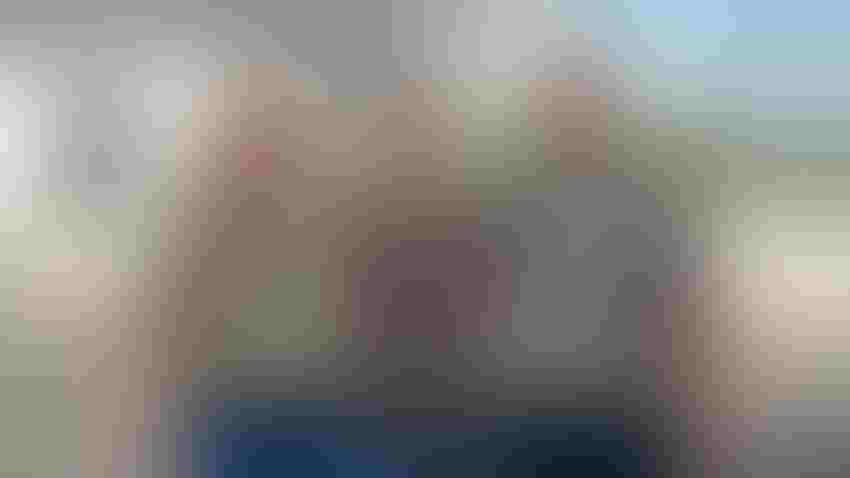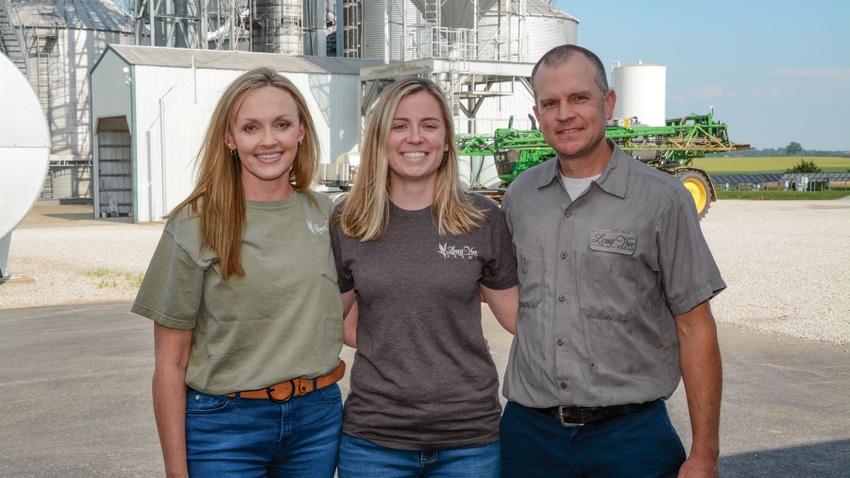 TRUE TALENT: Mandy Bryant (left) leads Long Vue Farms with colleagues Alex Campbell and Jason Head. "In our experience, having non-family leaders has been a huge blessing," Bryant says.
Mike Wilson
There's nothing conventional about the leadership at Long Vue Farms in Allensville, Ky. And co-owner Mandy Bryant would have it no other way. The farm may have deep family roots, but Bryant is the only family member working full time in the business.
"In our experience, having non-family leaders has been a huge blessing," says Bryant, who focuses on the grain farm's finances, while her business partner Jason Head focuses on wheat, corn and soybeans, grown in both Tennessee and Kentucky. Alex Campbell, 24, and Brandon Hamilton, 28, serve as assistant farm managers.
"Our farm just runs better this way," Bryant says.
"This way" means based on talent, not bloodlines. That approach opens up a world of possibilities to run the farm based more on needs and less on family tree lines. Most U.S. farm transitions follow a familiar pattern as one generation passes the business to the next. Long Vue succeeds by bringing top talent in on multiple leadership levels and trusting that the jobs will get done — regardless of lineage.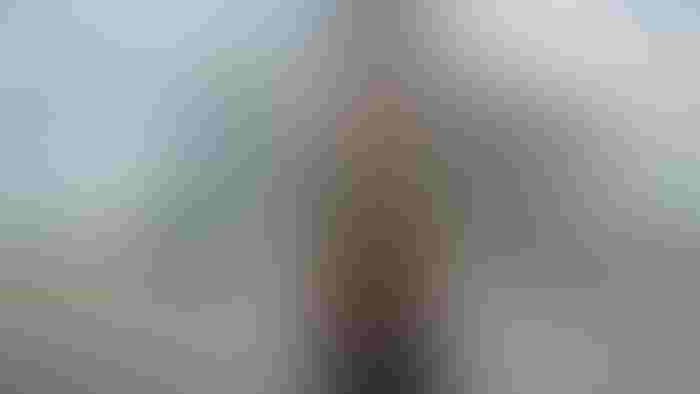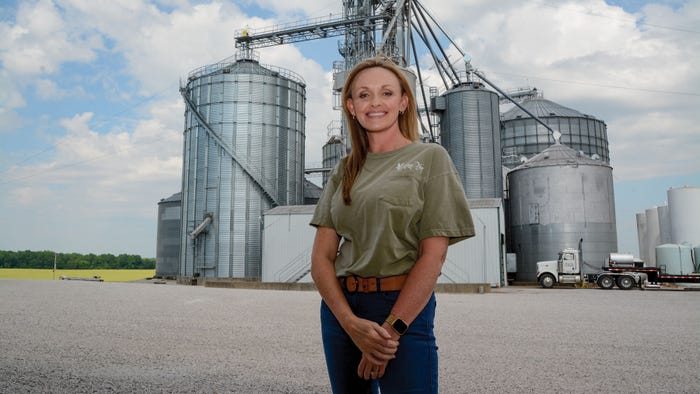 "With family, there is unconditional love," says Kentucky farmer Mandy Bryant. "There's a difference how you speak to your husband or mom, compared to how you would a business partner." Credit: Mike Wilson
Journey of self-discovery
For Bryant, it's been a journey built around self-discovery — recognizing limitations and figuring out the path forward. By elevating Head to manage agronomy and operations, for example, Bryant could concentrate on her first love: bookkeeping and finances.
"I was 13 when Dad showed me how to do payroll," she notes. "Moving into a role as CFO was my natural place, and it allowed me to work to my strengths."
In fact, farming has always been in her blood. Bryant's two sisters went in other directions. But after college, Bryant chose to return home and farm.
"I have a degree in agronomy, but it's not my strong suit," she says. "I could operate a combine and planter, but I didn't feel equipped to be the sole person making decisions on mechanics and equipment."
Role model
Bryant is too modest to say so, but her journey from teen payroll manager to farm leader might empower other women also looking to create their own path to farm leadership. Her route became evident as a young wife and mother raising a son several years ago, while co-managing the farm with her father.
"I could do a lot of the bookkeeping on my own schedule," she recalls. "I could cook supper, do the dishes, then sit down with my husband, and get it done. But when I was also managing a crew of people in the field, I realized I had to have someone else doing that.
"My husband farms with his family in their operation, so if my child got sick, I had to be there," she adds. "At one point, I was doing payroll with my laptop in the buddy seat while running a combine. I realized I was depleted. I can hire someone to clean the house, but I can't hire someone to love my husband and child. That's when it all shifted."
That realization wasn't without its interesting moments. She conducted at least one job interview from the tractor cab, planting soybeans while the candidate answered questions from the buddy seat.
"That was a first," she quips.
Head joined the business as an assistant farm manager. He grew up on a farm, has a degree in plant and soil science, and a master's in biosystems engineering technology. He quickly rose to the top and became a co-leader with Bryant
10 years ago.
"Jason was a natural from day one," Bryant says. "We joke that we can't get him to take a day off. If it's a Sunday and we're off, he's out with his wife and kids scouting crops, and they have fun doing it. They make it a family event.
"He may go visit landlords. He doesn't treat it like a job. He is passionate about agriculture and our operation. He lives it."
Fostering this new, non-family leadership structure gave Bryant's father, Larry Thompson, the freedom to step back from the business. Thompson died in August.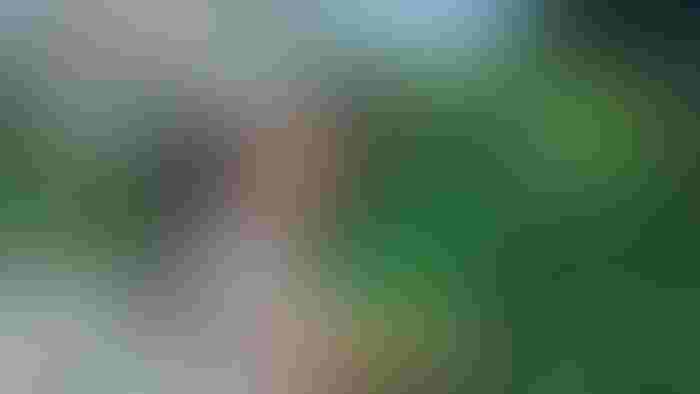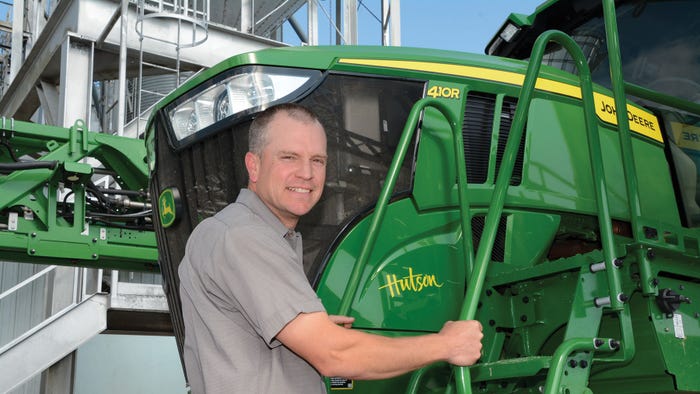 "I'm not family, but my kids call her Aunt Mandy," says Jason Head, operations manager and farm partner. "We're small enough here that I still feel that family feeling." Credit: Mike Wilson
Timely hire
Long Vue Farms' luck with talented individuals didn't stop with Head. Campbell, a friend of the family, was a bright and engaging teen learning leadership skills through FFA and working part time at Long Vue in 2016, "but Jason and I knew she had what it would take someday," Bryant says.
In 2019, Campbell graduated from Murray State University with a bachelor's in agribusiness, with an emphasis in marketing and management. She joined Long Vue full time and began managing finances just as Bryant was facing a health crisis, which has since been resolved.
"I give the credit to God for making this all work out," Campbell says.
Earlier that same year, Bryant and Head knew there was another missing piece: a backup for operations. That's when Hamilton, an Austin Peay graduate with a degree in agribusiness, came on the scene.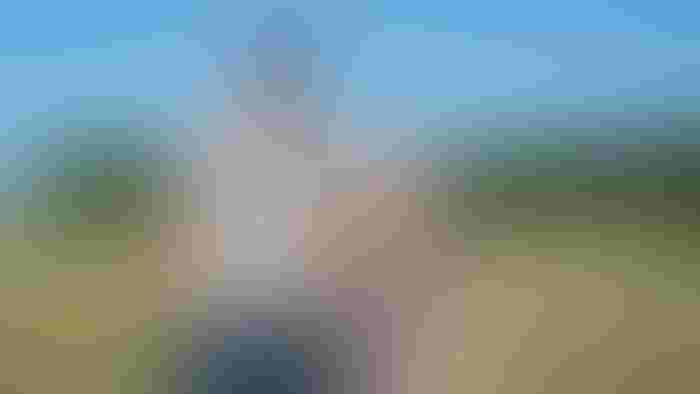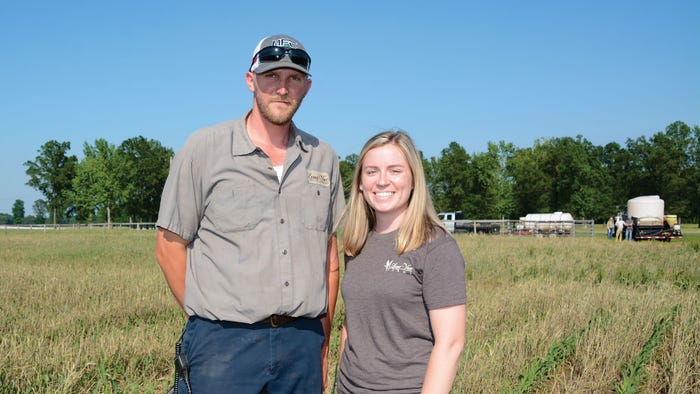 Brandon Hamilton, 28, and Alex Campbell, 24, serve as assistant farm managers. Credit: Mike Wilson
Lastly, Bryant's son Bo works on the farm part time and is expected to return to the farm full time after graduating from Murray State.
Unrelated? No problem
Hiring non-family talent to manage farms is unusual in the United States. "There's not much of it, but we do know a handful of people doing it," Bryant says.
As farms grow and become more professional, that could be changing. There can be advantages, especially in communication. It's likely easier to be more professional with a non-family colleague.
"When you're family, the way you communicate is different. You'll talk about it over dinner instead of having a meeting," Bryant says. "With non-family people, you respect each other's boundaries better. We set up specific meetings with each other out of respect.
"I'm not saying people who need to communicate with each other as family do it poorly; I just think in our situation we handle things so much more like a business."
Campbell agrees.
"With non-family co-workers, you're more careful how you say things," she says. "We're more accountable. It's like when you take your kid to someone's house and they say how well they behaved. When they are around someone they are not deeply connected to, they will be more reserved. It's a similar psychological fit when you're dealing with non-family business partners."
A father's wisdom
None of this is to say family is a negative at Long Vue Farms — far from it. Bryant learned much about professionalizing the farm from her father, "one of the most professional businesspeople I knew.
"We had start times, morning meetings, carbon copies — he would draw out what we would now call a spreadsheet," she recalls. "He would give me varieties and plant populations for each field and have me look up sprockets for the planter. We would make a handwritten spreadsheet and give out carbon copies so everyone would be on the same page.
"He was already ahead of other farmers I knew. But when we brought in non-family co-workers, it was just another step in making the farm operate more professionally."
Lessons learned
By now, it should be no secret that Long Vue Farms' management strategy has been shaped by forces outside of the farm. Business coach Shonda Sammons with Advocate Builders has shared plenty of advice with the Long Vue team.
"Without her guidance, I'm not sure where we'd be. She has walked us through the seasons of transition, and we regularly meet with her to stay on track," Bryant says.
These off-farm perspectives and a shortage of family
members interested in carrying on the farm led to hiring management team members outside the family. Bryant had her eyes opened when she met farmers from around the country in The Executive Program for Agricultural Producers (TEPAP) program.
"It expanded our horizons and showed us different ways to do things — things you never would have thought of until you meet with a group of farmers from around the country," Bryant says.
Communication is probably the key skill these leaders focus on. But skill development is also critical. Head has cross-trained Campbell to manage planting, combines, trucks and grain drying, just in case.
Teamwork is also a big focal point.
"I've never been a one-man band," Bryant says. "My dad always said, "It's 'we,' not 'I.' Bo's best friend doesn't work for us; he works with us."
Another key to success? Question everything.
"When we set our annual goals, we remind ourselves that we never want to be on autopilot," Bryant says. "Stop and ask yourself, 'Why are we doing it this way?' If the answer is 'Because that's how we've always done it,' that's the wrong answer.
"TEPAP is where I got the fire in my gut to sit down with Dad and push him to finish the latest version
of the estate succession plan he'd been working on but hadn't finalized," Bryant says. "That's where I found the network of men and women to give me ideas, and thankfully, Dad was on board. He said, 'If you lead the charge, we'll get it done.' "
The farm gets critical benchmark feedback from University of Kentucky Pennyroyal Farm Analysis, and is also part of a peer group led by Davon Cook and Lance Woodbury, business coaches with Pinion.
"The peer group network is like a family to us," Campbell says. "There is always somebody somewhere who knows the answer to most of our questions."
Head says the peer group takes a deep dive into management, financials and leadership. "We look at individual farm challenges we can solve together," he says.
Bryant agrees.
"I can't tell you the times we didn't know where to turn with an issue," she says. "We asked our peer group for insights, and the group responded with their own experiences.
"All of these factors and these people have been game-changers for us."
Subscribe to receive top agriculture news
Be informed daily with these free e-newsletters
You May Also Like
---