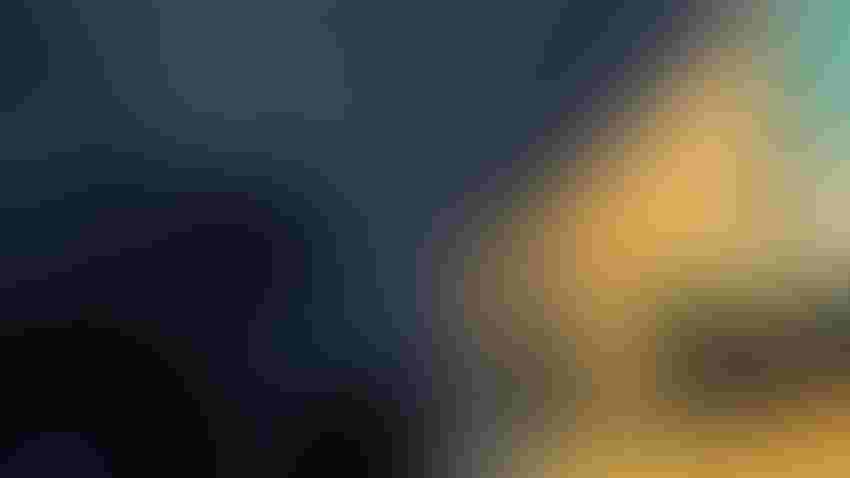 Succession planning is one of the most difficult tasks for any farm operation. Why? Unlike other occupations, farmers find it difficult, if not impossible, to just walk away from the business.
Dannie Gingerich should know. The Illinois corn and soybean grower has experienced transition from multiple angles. Years ago, the farm transitioned from his father and uncle to Dannie and his cousin Darrel. Now, they are working toward moving responsibilities for assets, management and operations to the following generation.
"From an operational standpoint, we're almost completely transitioned," Gingerich says. "We're still trying to figure out what equity transfer looks like. We have some ideas but haven't put it into action. There are a lot of options, and it's harder to do than the labor."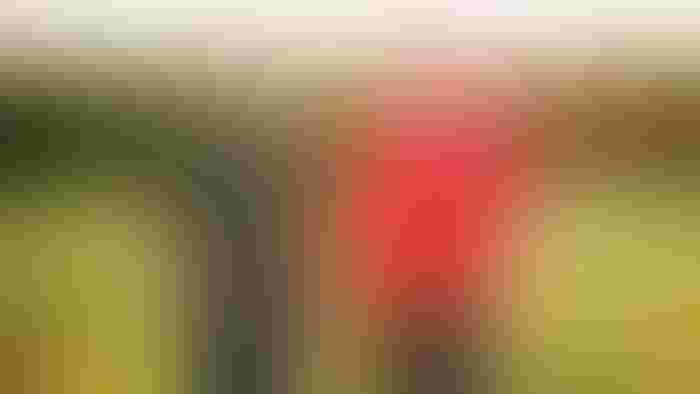 FARM TRANSITION: Dannie Gingerich and son Aaron are engaged in a proactive transition process for their Illinois operation. Photo credit: Kellie Penn of Across the Miles Photography
Gingerich decided to be more proactive in the transition process after meeting with management consultant Dick Wittman four years ago. Wittman has helped countless farm couples find a meaningful role as they move beyond operational control.
Wittman's philosophy is to encourage farmers to consider a career path that mirrors many other industries, where an employee starts as a laborer, moves to assistant manager and then CEO, and finally to board chairman.
The trouble is, most farmers never advance to that final step of board chairman and instead grind out their twilight years as an ad hoc general manager. About a third of U.S. farmers are older than 65 — a "milestone" retirement age in most other industries — according to the latest agricultural census data. How does the old joke go? "Old farmers never retire; they just go to seed."
There are legitimate reasons that drive this phenomena. First, the appeal of the land and lifestyle make this career hard to leave. Also, the deferred taxes accumulated over years mean huge financial penalties if you step out in one fell swoop. And most farmers don't have a 401(k), leaning instead on the land as a retirement asset. And how can you tap into that if the younger generation wants to farm it?
Where to begin?
Wittman says there's a bit of truth to that "go to seed" one-liner. The majority of farmers don't have a retirement plan in place.
"Only 19% of top producers in ag business indicate they actively engage in a formalized strategic planning process," he notes.
Why? The answer may lie in the differences between operational and strategic planning. Farmers tend to be operational experts. Over the years, they master the day-to-day duties of agronomics, labor management, equipment maintenance, building repairs and upgrades, conservation projects, etc.
But the idea of succession planning can feel daunting for many. It's a highly individualized process with many moving parts that can take years to complete — not to mention the fact that millions of dollars worth of assets could be on the line.
Tim Schaefer, founder of Encore Consultants and a Farm Futures blogger, points out that although the "how" of succession planning is important, understanding the "why" is equally critical. You have to specifically figure out what you want to accomplish, he says.
"It needs to start at an introspective place before action, and that's hard to do for some farms," he says.
For Gingerich, that piece of the puzzle brought up some tough questions.
"Does the next generation desire it?" he found himself wondering. Gingerich was confident that no matter what the answer, his sons had learned plenty growing up on the farm and would be successful no matter what they wanted to do.
"If it's not obvious that a next generation is in place, you will have to make the choice to transition to another grower or eventually sell the farm," Gingerich says. "I don't think the next generation should be expected to take on the legacy."
Different paths
Gingerich says he has approached the transition process with a laissez-faire style that suits his personality. It has progressed naturally without needing a lot of formal structures.
"There was no written plan," he says. "Rather, it's more discussions and, in part, the annual review of the farm finances with the accountants. We are all TEPAP [The Executive Program for Agricultural Producers] graduates, and the idea of transition gets discussed there, so it has been on our radar for a long time."
On the other end of the spectrum is Mississippi farmer Jeremy Jack, also a TEPAP graduate, led by the legendary Danny Klinefelter, who recently passed away.
"Danny opened our eyes. On a lot of farms, whoever is the oldest is the one in charge, but that's not how most businesses are run," Jack says.
Could a role as farm board chairperson be a fit for senior farmers looking to ease out of the day-to-day business? Farmers who have taken the step of creating a board find lots of benefits.
Over the past several years, Wittman coached Jack's family on how to assemble an effective owner board, which meets monthly to discuss updates on strategic parts of the business, catch up on financials and review policies.
"Our policies are up for annual renewal," Jack says. "We adjust them regularly so the operation doesn't get stale. That's the beauty of it — it's a continuous improvement to our processes."
Figuring out how to build your board is half the battle, Jack adds. It might not be pragmatic to let every single family member and employee have a vote — but they still should have a voice.
Jack even assembled a separate advisory board for this very reason. It allows the operation to gather opinions that could help shape its future without directly altering the original board's structure.
Jack's goal is for his farm to run like the professional business it is. During board meetings, Robert's Rules of Order are followed. That is, members make a motion to take a particular action, which must be seconded, voted upon and recorded in the official minutes. That way, past actions are easier to access, review and update when needed.
"The bottom line is a well-built board can make better decisions than a single person," Jack says.
That doesn't mean micromanaging who drives what tractor, or what corn hybrid gets planted on a particular field, Jack adds. Rather, treat the board as a 30,000-foot view of where the operation currently exists, along with its goals.
Blueprint for success
Gingerich and Jack have different plans of attack when it comes to transitioning to the next generation. That's a testament to the fact that there's no single path to success. But there are some best practices to consider, and Jack says getting the ball rolling doesn't cost a dime.
"If you have a kitchen table, you can get started with those conversations," he says.
Do you want to make the transition from being the general manager on your farm to more of a chairman-of-the-board role? Here are 10 proactive best practices that can smooth out the process:
Identify successors early. Which family members or employees have the skills, know-how and passion for farming? What can you do to ramp up their responsibilities?

Communicate openly. You need to have open, honest conversations with potential successors about the future of the farm and their role in that process. Everyone needs to be on the same page and understand their expectations.

Create a transition plan. Outline the steps involved and the timeline for the transition. Clearly define the responsibilities between the senior operator-owners and successors during this period.

Provide training and mentorship. Successors will need various skills and knowledge before they can take on leadership roles. What on- and off-farm learning opportunities will help them achieve this?

Gradually set responsibilities. Rome wasn't built in a day. Likewise, successors will need time to adjust so they don't feel like they've been thrown into the deep end.

Encourage decision-making. Provide support and feedback as successors grow into their new role.

Seek external expertise. Jack and Gingerich both say they have benefited greatly from TEPAP, but there is a wealth of other potential resources, including farmer peer groups, industry associations, university experts and more.

Address financial and legal aspects. Taxes can be tricky, especially during the transition process. There's a reason why accountants, tax advisers and estate planners exist. Consult with professionals who have experience in agricultural and estate planning, especially considering that tax laws vary by location and change over time.

Stay involved as an adviser. Senior operators need not "go to seed." In an advisory role, they can still offer guidance and leverage their experiences.

Be open to change. Jack says, "Everyone has to check their ego
at the door."
What's the best way to measure success? Schaefer encourages farmers to install a timeline that has milestones to check off. "However, this is like making a stew," he adds. "You put the ingredients in, but then it takes time to bubble and cook slowly. Sometimes, it takes a while for things to work out. That's better than rushing things."
There's also a mental aspect to the process. "Honestly, it took me several years to be OK with not always knowing fully about everything that's going on," Gingerich says. "You have to understand the next generation will do some things differently than you did."
Jack acknowledges that working with family can be emotional at times, but having a board in place allows his operation to temper that to some degree.
"There's no doubt that it can get emotional," he concludes. "But having that structure in place is a tool you can use to counteract some of that."
Policy power
Setting policy is a primary duty for all board of directors, notes consultant Dick Wittman.
"In family farm businesses, handling this responsibility in a professional manner is a key ingredient for promoting a professional business culture among stakeholders," he stresses.
However, policies can become potential land mines in a family business if they are unclear, illegal or inconsistently applied. Here are some of the most important areas that should be addressed:
Compensation. Ensure salaries, wages, bonuses and profit-sharing plans are fairly structured.

Ownership investment. Decide who can invest or withdraw capital. What are the conditions for the payment of dividends?

Family employment. Decide on considerations that must be met to hire family.

Buying power. Set limits for operational and capital purchases without board approval.

Time off. Establish official workdays, hours and holidays.

Employee benefits. Include medical insurance, pension plan eligibility, vacation leave policy, sick days, etc.

Company vehicles. Set rules on ownership, maintenance and usage.

Reimbursement. Decide how to reimburse workers for personal expenditures of business items.

Safety. Set guidelines for employee safety and environmental practices.
Subscribe to receive top agriculture news
Be informed daily with these free e-newsletters
You May Also Like
---