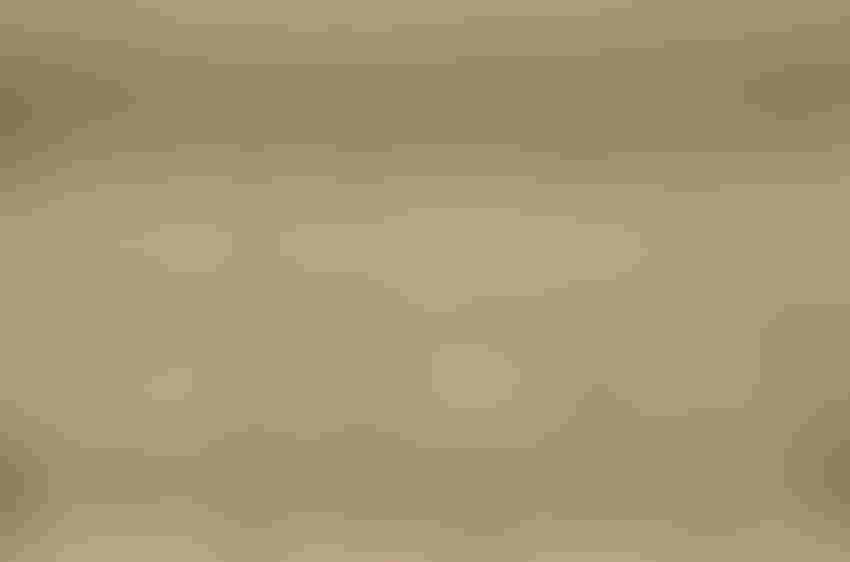 The government shutdown, in the 24th day as of this writing, includes the USDA, leaving farmers without important crop reports and access to Farm Service Agency services, among other crucial service disruptions.
qingwa/iStock/Getty Images Plus
Editor's Note: At the time of this writing, the partial federal government shutdown was in its 24th day with no clear end in sight.
The most obvious impact of the government shutdown, now into week four with no hint that a resolution is imminent, hits the 800,000 federal workers who will not be paid until this debacle is over.
Many of those families face economic disaster.
The tentacles of this lack of governance, however, reach deeply into the American economy, including the farm sector, and farmers are set up to take yet another blow to budgets already hit with low prices and trade wars.
Included in the services unavailable or limited to farmers because of the shutdown are the many provided by the Farm Service Agency (FSA).
"At the core of the impact to agriculture is FSA," says Dr. Harrison Pittman, director of the National Agricultural Law Center, part of the University of Arkansas division of Agriculture.
He says all the things that fall under the auspices of FSA are on hold until the shutdown ends, which affects farmers' abilities to certify acres for farm programs. "They have no way to certify acreage and to decide whether to elect ARC or PLC for crop coverage," Pittman says.
"They have been able to navigate through this a bit, but it will not be long until they need to make decisions with a lender. That's when the problems get worse. And it's far from ideal now."
He says producers who have guaranteed loans in process may not be funded. "They may have contractors ready to go on new construction, for instance, but the payment is not there."
He says conservation programs will be affected. "Farmers have the Natural Resource Conservation Service, NRCS, which is not closed, but some of these programs have loans that go through FSA."
Implementing the recently passed Agricultural Improvement Act of 2018 faces delays. "Implementation will be slowed down," Pittman says. "And it has always been a challenge."
One positive, he adds, is that the 2018 law is not radically different from previous policy. "The program does not change as much as in previous cycles, but implementation is still a major chore."
Crop and price reports are not available, leaving farmers at a disadvantage as they make final preparation for 2019 crop selection. Supply and demand estimates, for instance, will be dated, making choices between corn and soybeans or cotton and rice harder decisions.
The shutdown creates uncertainty for farmers, especially for row crop operators, he says. Determining the best crop mix involves selecting crop input needs, and purchasing those materials needs to begin soon.
"Timing is critical," he says. "We are moving closer and closer to when those decisions have to be made."
Deadlines Looming
The deadline for dealing with farm lenders also closes in. "The situation with lenders is a little dicey for many already; this shutdown doesn't help at all."
He adds that farmers are accustomed to worrying about "acts of God. They are not used to worrying about policy."
Trade mitigation funds, made available to assist farmers hurt by retaliatory tariffs, will be on hold.
"The initial deadline was extended to late January," Pittman says, "but for farmers who have not gotten payments already, funds are on hold."
He says harvest delays, mostly weather related, prevented many farmers from signing up, since they did not have production numbers needed to qualify. Now, they face another delay, of unknown duration.
He says foreign market programs are on hold, another blow to an already tenuous export outlook.
The trade mitigation program, Pittman says, was "a Band Aid, not a fix for lower crop prices." The retaliatory tariffs and now idled market assistance add to an already troubling commodity market outlook. "This was the other shoe to fall after the tariff and loss of markets and prices."
Land grant universities may lose funding. Pittman says federal dollars for research and Extension could be delayed.
"If a program or researcher, including grad students, at land grant institutions are waiting for a contract to be signed, the money is not there. No one is available to process it. A lot of USDA people who approve grants and procedures are not at work.
"We don't know the full extent of how this will affect land grant institutions," Pittman says.
Food inspection delays pose potential safety issues. "The whole system gets slowed down," Pittman says. "A lot of things we don't recognize we need until they are gone. It's like a muscle; we don't realize it's there until we pull it."
When the shutdown ends, and Pittman doesn't believe it will persist into many months or years, ratcheting back to full throttle will take time.
Backlogs Likely
"We will see backlogs. Once the government opens back up, FSA will want to move quickly, but we have only so many hours in a day and many FSA offices are shorthanded anyway; many county offices have consolidated."
Aaron Smith, Extension economist, University of Tennessee Institute of Agriculture, says two major farm issues stem from the government shutdown:
• Processing Market Facilitation Program (MFP) payments/accessing farm records at FSA.
• Reduced market information — no USDA report or export data.
"The MFP payment delays are more of an irritant to farmers as the USDA has already indicated it will extend signup by the number of days the government is shut down," Smith says. "Also, given the timing, most farmers who have a fiscal year of Dec. 31 would likely have met cash flow requirements or have sufficient reserves that would take them well into January."
Problems could worsen, however, if the shutdown lingers.
"This will be more problematic if the shutdown extends into February," Smith adds. "Access to records at FSA affects both landowners and farmers. With a new farm bill and the winter paper work season upon farmers, many may require information to begin formulating a strategy for the changes to commodity programs in the new farm bill."
Currently, that information is not available.
"Again, this will get more problematic the longer the shutdown drags on (shrinking the window between accessing the records, making a decision, and getting busy with planting)."
Information Needed
An inconsistent flow of reliable information, Smith says, poses problems for farmers.
"The USDA not releasing reports increases the importance of private estimates in the short term," he says, "opening the door to a potential asymmetric information problem. This would be amplified the longer the shutdown occurs."
He says the January reports are often viewed as the "close out" of the latest crop year, so delaying that information leaves questions as to the size of the 2018 crop. "This is particularly true in soybeans, considering all the harvest issues we faced in Tennessee and across the country."
Pittman believes the shutdown will be resolved. "But the uncertainty puts everyone on edge."
In the meantime, he says, the two sides of the issue "are entrenched, and each side is motivated not to be the first to blink. With any deal, people have to have a way to save face."
Subscribe to receive top agriculture news
Be informed daily with these free e-newsletters
You May Also Like
---