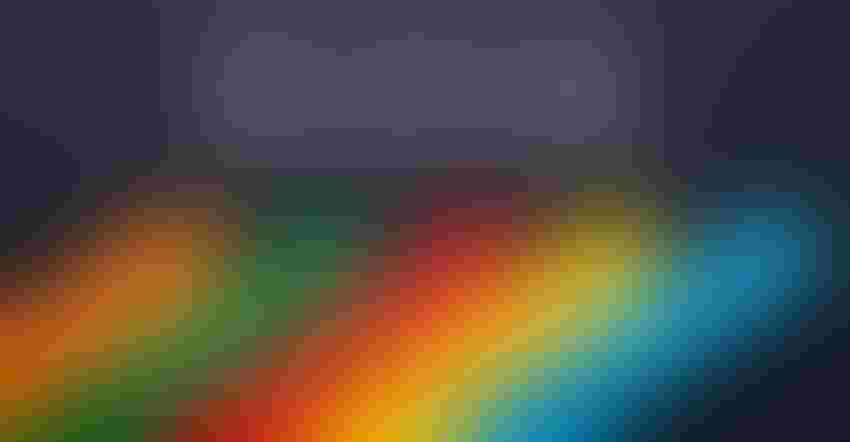 tolgart/iStock/GettyImagesPlus
A lot has changed in the six weeks since my last submission for this blog, not only in the Ag space, but also globally as the COVID-19 crisis continues to impact lives and industries everywhere. Those of you indirectly or directly tied to production agriculture are also being affected by lower fuel demand and drops in ethanol usage, amid the crude oil price war between Saudi Arabia and Russia. Today's price of unleaded fuel is lower than that of ethanol.
In times like these, it is difficult not to panic or become overwhelmed. Instead, it's time to focus our energy on adjusting to endure and survive in this uncertainty. 
The main idea of my February blog is even more relevant now: Are you comfortable with your risk management program and do you understand the tools you are using in that program?
Times like these offer a true test of what you've done, where you are at, and how the philosophies or recommendations of the advisors you are working with are meeting your needs.
As many of you may have sought a second opinion in working through a major medical decision, there is nothing wrong with also seeking second opinions on all aspects of your farm operation from agronomy to marketing.
So, what's next?
What do we do in today's environment that offers little in the way of enticing prices?  What about product we still own or new crop we've not yet covered? 
Since the first trading day of 2020 corn has dropped $0.50/bu, beans $1.70/bu at their lows while today $0.90 lower, wheat $0.70 lower and cotton $.20/lb. lower. The Phase 1 Deal with China has helped by incentivizing the Chinese to buy U.S. commodities while the over-production of ethanol, compounded by weaker demand and lower crude oil prices, has driven corn prices lower.
We will reach a balance– whether its ethanol/unleaded prices improving, helping ethanol margin, or corn prices eroding further to adjust to demand destruction on building U.S. and global corn stocks.
Costs and capital
Now is the time to focus on the cost of production and preservation of capital. 
Many of us feel that the market should pay more attention to Production Agriculture's plight to cover costs and then some. It could care less about a producer in Bloomington, Tex., or Bloomington, Ill. However, the tools are available to protect your costs and your capital expense to produce a crop and still allow yourself the opportunity to participate in higher gross profit earnings, should prices rally.
Be proactive in laying out your current plan and seek out opinions from others, especially your fellow producers, so that, in the end, you are confident that your operation is best for you. 
Maintain optimism
Lastly, I think it's important, in times like these, to maintain an optimistic approach. Like many of you, the Coronavirus forced my sophomore in college, senior in High School, and seventh grader into online schooling for the remainder of the year. One benefit of having everyone home is more movie nights. This weekend my family and I watched, "A Beautiful Day in the Neighborhood" starring Tom Hanks as Mr. Rodgers, the star of the beloved children's show, "Mr. Rogers' Neighborhood."
Hearing Mr. Rogers' message as an adult and parent, I realized how well he puts serious things into a simple, uplifting perspective without discounting reality. One quote from Mr. Rodgers' that relates well to what we deal with today is, "The media shows the tiniest percentage of what people do. There are millions and millions of people doing wonderful things all over the world, and they're generally not the ones being touted in the news."
With the constant influx of coronavirus warnings, deadly statistics, and devastating cancellations, we hear much less about good things happening around us, but that does not mean they are not happening:
We are blessed with the best healthcare system in the world, brave doctors, nurses, first responders, and the best chemists and pharmacists that WILL develop means to conquer this virus; 

We are also blessed with those brave truck drivers working long hours to help keep our grocers' shelves filled and ensuring that other vital products remain available throughout the country;

We are also blessed with the greatest producers on the planet growing the ingredients to nourish us at home and throughout the world.
I have no doubt we will overcome these challenges and become stronger because of them. Take time to pray for and thank those in the front lines who are working to care for and feed all of us. Mr. Rodgers also said, "When I was a boy and I would see scary things in the news, my mother would say to me, 'Look for the helpers. You will always find people who are helping.'" I encourage you all to not only "look for the helpers," but to be the helpers when you can; to look past the panic flooding your phones and computers and appreciate the amazing things people do to help us all persevere.
Advance Trading
Contact ATI at  
800-664-2321
The risk of trading futures and options can be substantial.  All information, publications, and material used and distributed by Advance Trading Inc. shall be construed as a solicitation. ATI does not maintain an independent research department as defined in CFTC Regulation 1.71.  Information obtained from third-party sources is believed to be reliable, but its accuracy is not guaranteed by Advance Trading Inc.  Past performance is not necessarily indicative of future results.
The opinions of the author are not necessarily those of Farm Futures or Farm Progress. 
Subscribe to receive top agriculture news
Be informed daily with these free e-newsletters
You May Also Like
---