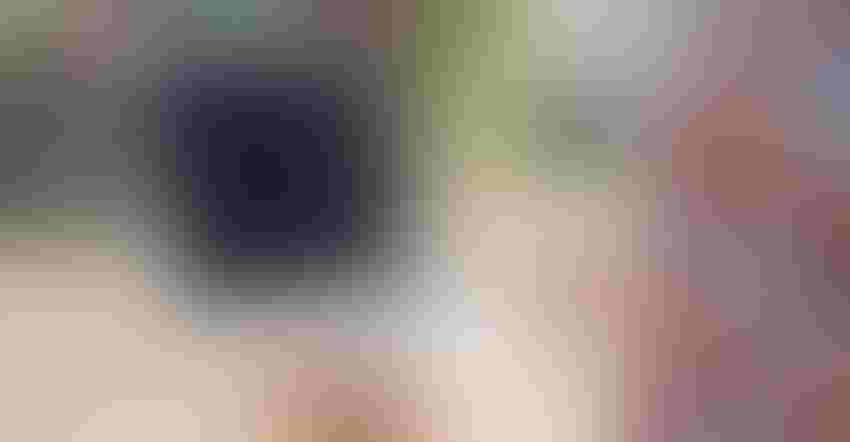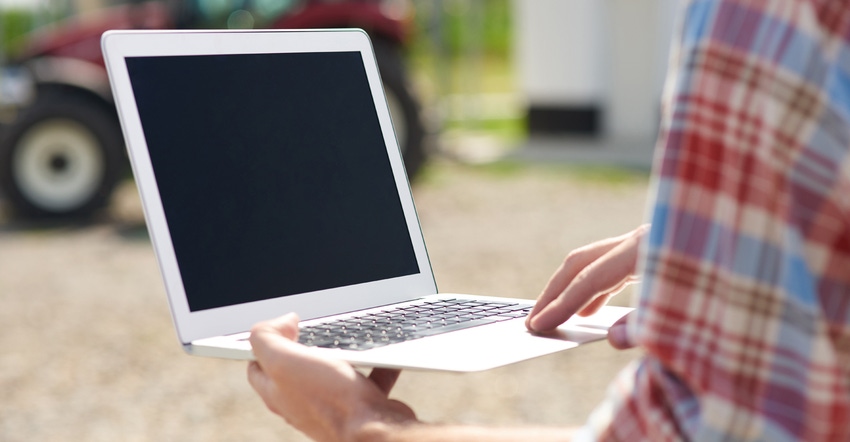 FINANCIAL CHECKUP: To have good financial health for your farm, John Maman of Nutrien Financial says to work with trusted advisers, take advantage of discounts and programs, and tailor plans to your operation.
gpointstudio/Getty Images
Now is the time not only to prepare and plan for the upcoming growing season, but also evaluate your farm's financial plans.
Working with a group of trusted financial planners and advisers can make the task easier. John Maman, director of sales and marketing at Nutrien Financial, says in the current market, more than ever, it's important for growers to focus on their goals and their operations to increase profitability for next year's crop.
He breaks down successful financial planning in three main steps.
1. Work with trusted farm financial advisers.
Maman says the best thing farmers can do to succeed in their financial plan is to collaborate with local, expert financial advisers. "Start by outlining goals with trusted financial partners," he says.
Nutrien Financial offers access to the same level of expertise that growers have come to expect from the rest of the Nutrien Ag Solutions team. "It's really important to revisit plans throughout the year, and don't be afraid to ask the hard questions. Our experts are there to provide peace of mind and to have the field-driven economic presence to help our customers take the guesswork out of the marketplace," Maman explains.
Working with experts who know your farm and your farm's specific needs from seed to inputs to business decisions can take the guesswork out of creating a successful financial plan.
2. Take advantage of farm programs, terms and incentives.
Many farmers consider fall to be the beginning of the 2023 crop year, and financial planning shouldn't be left out of your management preparations.
"Fall is always the best time to take advantage of everything the market has to offer for certain terms and incentives," Maman says.
Not every program is meant for every farm, and farmers can benefit by having a financial planner who can align a plan and program for the agronomics on individual farms. Many seed companies also offer purchasing programs for farmers, which can be a huge cost savings for fall planning.
"This time of year, we offer attractive rates from leading corn and soybean brands, which in many cases, reward early commitments with fall 2023 terms at 0% customer APR," he says. "It's important to understand what these programs offer because they add economic value, and the product programs themselves offer additional value, flexibility and savings in terms offered."
3. Make a financial plan tailored to your farm.
"No farm is the same, no year is the same, and no crop is the same," Maman says. "Find individuals who prioritize your acres and goals in the planning process."
He says that Nutrien Ag Solutions and Nutrien Financial have field teams to drive the best agronomics and economics for your farm and goals. "We aim to have that next door relationship beginning with our local Nutrien Ag Solutions crop consultants and branches, and supported by Nutrien Financial Territory managers that are dedicated to successful outcomes," Maman says.
He adds that no matter the financial advisers a farm selects, it's about finding someone willing to listen and understand growers and provide a simple and flexible approach, so no acre is taken for granted.
To find out more about services offered by Nutrien Financial, visit nutrienfinancial.com.
About the Author(s)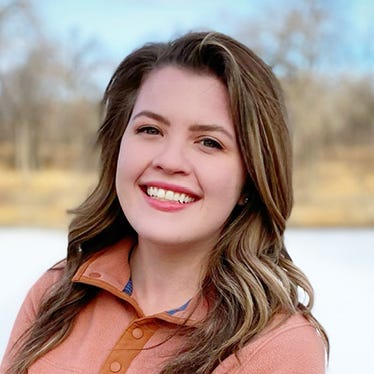 Editor, Dakota Farmer, Farm Progress
Sarah McNaughton is a graduate of North Dakota State University, with a bachelor's degree in agriculture communications, along with minors in animal science and Extension education. She is working on completing her master's degree in Extension education and youth development, also at NDSU. In her undergraduate program, she discovered a love for the agriculture industry and the people who work in it through her courses and involvement in professional and student organizations.
After graduating college, Sarah worked at KFGO Radio out of Fargo, N.D., as a farm and ranch reporter. She covered agriculture and agribusiness news for North Dakota, South Dakota and Minnesota. Most recently she was a 4-H Extension agent in Cass County, N.D., teaching, coordinating and facilitating youth programming in various project areas.
She is involved in agriculture in both her professional and personal life, serving on the executive board for North Dakota Agri-Women, and as a member in American Agri-Women, Sigma Alpha Professional Agriculture Sorority Alumni and Professional Women in Agri-business. As a life-long 4-H'er, she is a regular volunteer for North Dakota 4-H programs and events.
In her free time, she is an avid backpacker and hiker, enjoys running with her cattle dog Ripley, and can be found most summer weekends at rodeos around the Midwest.
Sarah is originally from Grand Forks, N.D., and currently resides in Fargo.
Subscribe to receive top agriculture news
Be informed daily with these free e-newsletters
You May Also Like
---