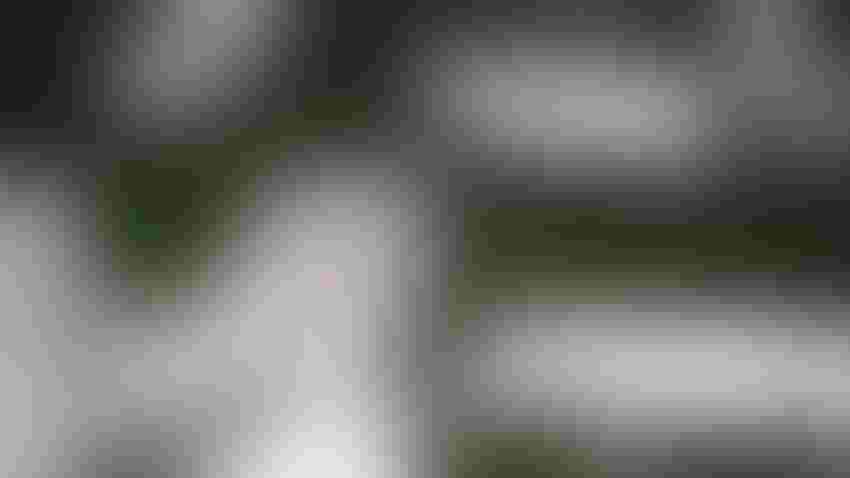 DARK CLOUDS: Hog producers who remember 1998-99 and 2008-09 may sense déjà vu with the current market situation.
Kevin Schulz
Steve Meyer can sing, and he can belt out a sweet tune. Sadly, the tune he is currently singing is not so sweet when it comes to the hog market outlook.
Hog producers with some history in the industry remember 1998 as a bad year, but Meyer says the current situation is worse than that, "and that was a bloodbath," he told attendees of the November Swine Day at South Dakota State University.
Meyer is the chief livestock economist with Partners for Production Ag.
For the two years of 1998-99, producers lost just over $22 per head, and Meyer estimates the losses for 2023-24 to come in at almost $26 per head.
Meyer says one or more of three things need to occur to turn that around: Costs must fall, demand must improve and supply must decrease.
Historically speaking, current hog prices are "good"; costs, on the other hand, are not. It is estimated that the average producer will pay $6 to $8 per cwt more in costs, with profits coming in $10 to $12 per head lower.
With demand an important component, Meyer says exports are helping some.
Destination: Mexico
The latest USDA data, as compiled by the U.S. Meat Export Federation, show that September exports of U.S. pork maintained a robust pace, though off slightly from a year ago.
According to the USMEF release on Nov. 8, pork exports totaled 221,140 metric tons in September, down less than 1% from a year ago, while export value fell 4% to $643.7 million. September export value to Mexico increased 18% year-over-year to $207.6 million, the third-highest month on record. Exports also increased strongly to Central America and Australia and trended higher to the Caribbean, Taiwan, New Zealand, Vietnam and Malaysia.
It has always been said that capturing any of the Chinese market pays big dividends for any product — even if it's a small incremental growth — because a mere 2% market share growth into a population of 1.4 billion is still a big number. Notice that China is not even mentioned in that previous paragraph.
For the first three quarters of 2023, pork exports increased 9% year-over-year to 2.13 million mt and climbed 7% in value to just under $6 billion, led by record-large shipments to leading market Mexico, according to the USMEF.
As Meyer says, "Mexico is where it's at."
Current political tensions and a 25% punitive tariff on U.S. pork going into China are two roadblocks for getting more of our product on Chinese plates. But if and/or when China's pork imports do rebound, someone will be selling pork to that large market. That should open marketing doors for U.S. exports to other markets.
The last point on Meyer's list of what needs to happen to right the pork ship — supply must decrease —may already be in motion. In previous pork market downturns, in 1998 as well as 2008-09, there was an exodus of producers that maybe had already been struggling: weeding out the weak, if you will.
An exodus may occur again, as some producers may just throw their arms up if they don't see a good future. Their situation may be expedited if the producer is nearing retirement and there is no one to turn the farm over to, or if their facilities need upgrades, especially if they are not Prop 12-compliant.
If producers do close their facilities, will those facilities sit empty, or will another operator add those facilities to their enterprise? As painful as it might be, I say they should sit empty.
That may not necessarily help lessen the supply, especially when you remember that I wrote in my last Hog Outlook column that hog producers hit a record of 11.61 weaned pigs per litter.
Quite a few notes must align to change the pork market dirge into something like "Happy Days Are Here Again."
Schulz, editor of sister publication The Farmer, grew up on the family hog farm in southern Minnesota, before a career in ag journalism, including National Hog Farmer.
Subscribe to receive top agriculture news
Be informed daily with these free e-newsletters
You May Also Like
---