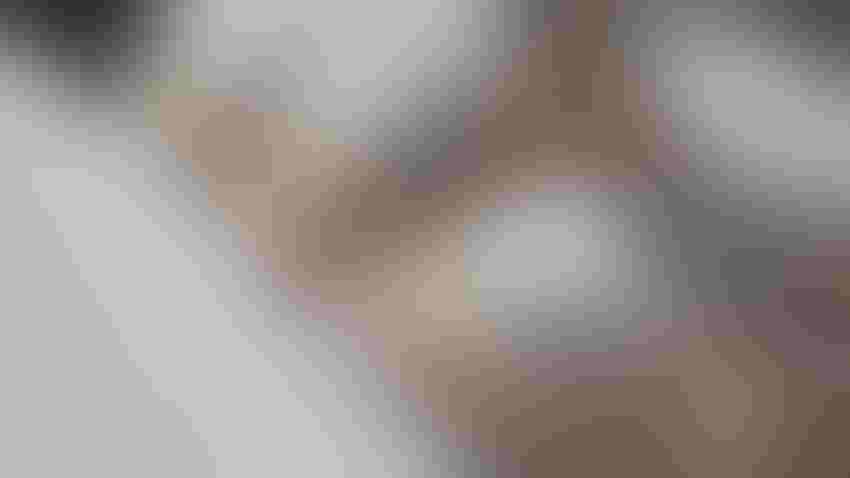 HEALTHY PIGS: Herd health starts in the farrowing room, and according to the most recent Hogs & Pigs Report, U.S. pig farmers weaned 11.61 pigs per litter in the June to August period.
Courtesy of National Pork Board
American pig farmers know how to raise pigs: it's what they do; it's in their blood. And they are very good at it and getting better.
Among the many data points in the most recent quarterly Hogs & Pigs Report is the fact that the number of pigs weaned per litter continues its upward trajectory. Per the late-September report issued by the USDA's National Agricultural Statistics Service, an average of 11.61 pigs were weaned per litter in the June-to-August quarter.
That is a record, and up from 11.13 weaned per litter for the same period in the last two years. That per-litter increase is part of the reason the 34.2 million pigs total weaned in the quarter were up slightly from one year earlier.
This report, giving U.S. hog herd stats as of Sept. 1, shows there were 74.3 million hogs and pigs on U.S. farms, up slightly from a year ago, and up 2% from June 1 of this year. Of those total hogs, 68.2 million were market hogs, while 6.08 million were kept for breeding.
A lot of eyes were on that breeding herd number, which was expected to be lower largely due to the aggressive sow culling in June, July and August. The ratio of the number of sows that went to market relative to the June 1 breeding herd is the highest it's been since 2012.
Future liquidation
A question that remains is, what is the gilt replacement rate? Sow slaughter increased year-over-year by about 72,000 head during June-August and just over 6,000 more were imported compared to a year ago.
Some industry leaders feel the sow liquidation will continue.
I feel some of this continued liquidation will involve producers who have said "enough." Those who are sick and tired of being sick and tired. Those who have dusted off their crystal ball and do not see a bright future in the hog world. Some of those producers who are nearing retirement, with no one to take over the operation.
The way I see it, we may also see some liquidation to meet the writing on the wall. As California's Prop 12 calls for more space for sows, some producers may go the route to cut the sow herd rather than remodel to meet those requirements.
Of course, the industry is closely monitoring what other state legislatures are doing in the way of further animal agriculture restrictions to possibly be enacted. Who's to say that another state won't enforce even more square feet per sow, and then another state takes it a step further, and so on and so on?
Schulz, editor of sister publication The Farmer, grew up on the family hog farm in southern Minnesota, before a career in ag journalism, including National Hog Farmer.
Subscribe to receive top agriculture news
Be informed daily with these free e-newsletters
You May Also Like
---